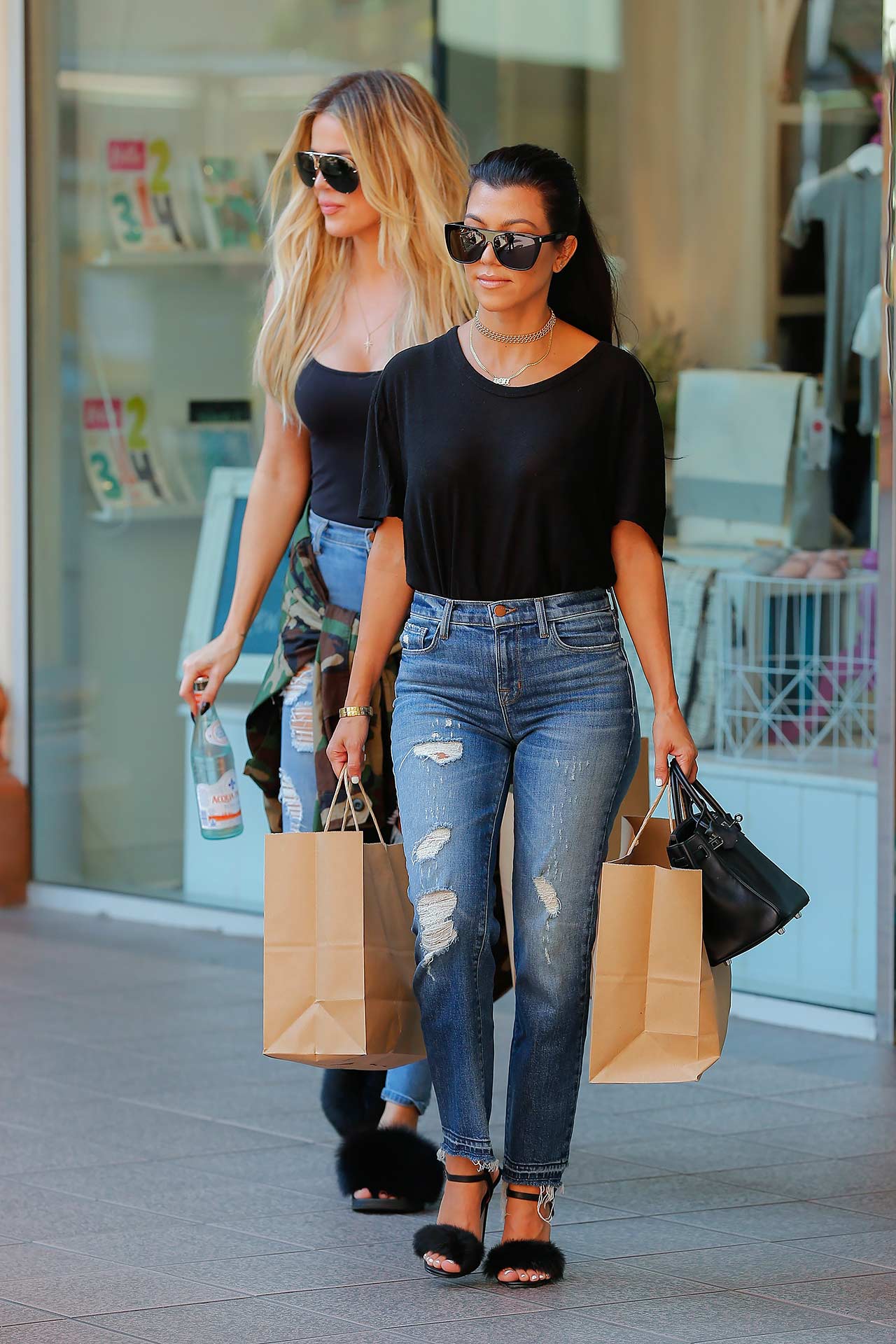 Reality TV star Kourtney Kardashian of Keeping Up With The Kardashian's was seen out and about doing some shopping with her sister, Khloe, at A Mother's Haven in Encino, California. The sisters were dressed very similar in ripped jeans, black tops and fluffy sandals, but each styled their outfits to their own personal taste. How many of you love to go shopping with your sister?
Kourtney wore a pair of the J Brand Maria Straight Crop Jeans in Blitz with a tucked in black FRAME t-shirt and some Monique Lhuillier fluffy heels for her shopping trip, while shooting scenes for their show and carrying her Hermes bag with her new purchases. I'm loving the way celebs are styling their denim lately though, I'm very impressed with the mixing of masculine and feminine pieces like I have already mentioned as it really gives different dimensions to the outfits.
These J Brand Jeans are an older style which Kourtney has been wearing for almost a year now, so these exact jeans are not available to buy anymore, however you can buy very similar jeans like these Vince Jeans or the Citizens of Humanity Liya as well, which will give you a similar look. If none of those take your fancy though, you can shop other J Brand Jeans online at Shopbop.com. What do you think of Kourtney Kardashian in her J Brand Maria Straight Crop Jeans? Let us know!
Image Credit: AKM-GSI