Kimberly Stewart was pictured heading back to her car after getting some coffee at Verve Coffee on Melrose Place in West Hollywood, California. One thing I have noticed about her is that she seems to have a signature stye and that often involves black pieces with blue denim, as well as wearing her jeans for years until they're worn in.
For this outfit, Kimberly wore her MOTHER Denim Ankle Zip Skinny Jeans with a black tank top, some fringed black boots, a black bag, and a black hat. I think the jewellery and the sunglasses add a little something extra to the outfit, but it's definitely a look I would associate with Kimberly. She wore these jeans 9 months ago a few different times in a very similar way as well, so I know she loves these MOTHER Jeans.
For those of you who haven't tried MOTHER Denim yet, I definitely recommend that you do! I've got a couple of different pairs (read my review on the MOTHER Stunner Zip Ankle Step Fray Jeans here) and I think they are so flattering, especially on the butt. They really lift and shape it, which is something we need to look for these days in denim as the fabrics are often too thin. There's definitely a reason why all of the celebrities and fashion bloggers love MOTHER though, so you should give them a go! What do you think of Kimberly Stewart in hers?
Shop MOTHER Denim at Shopbop.com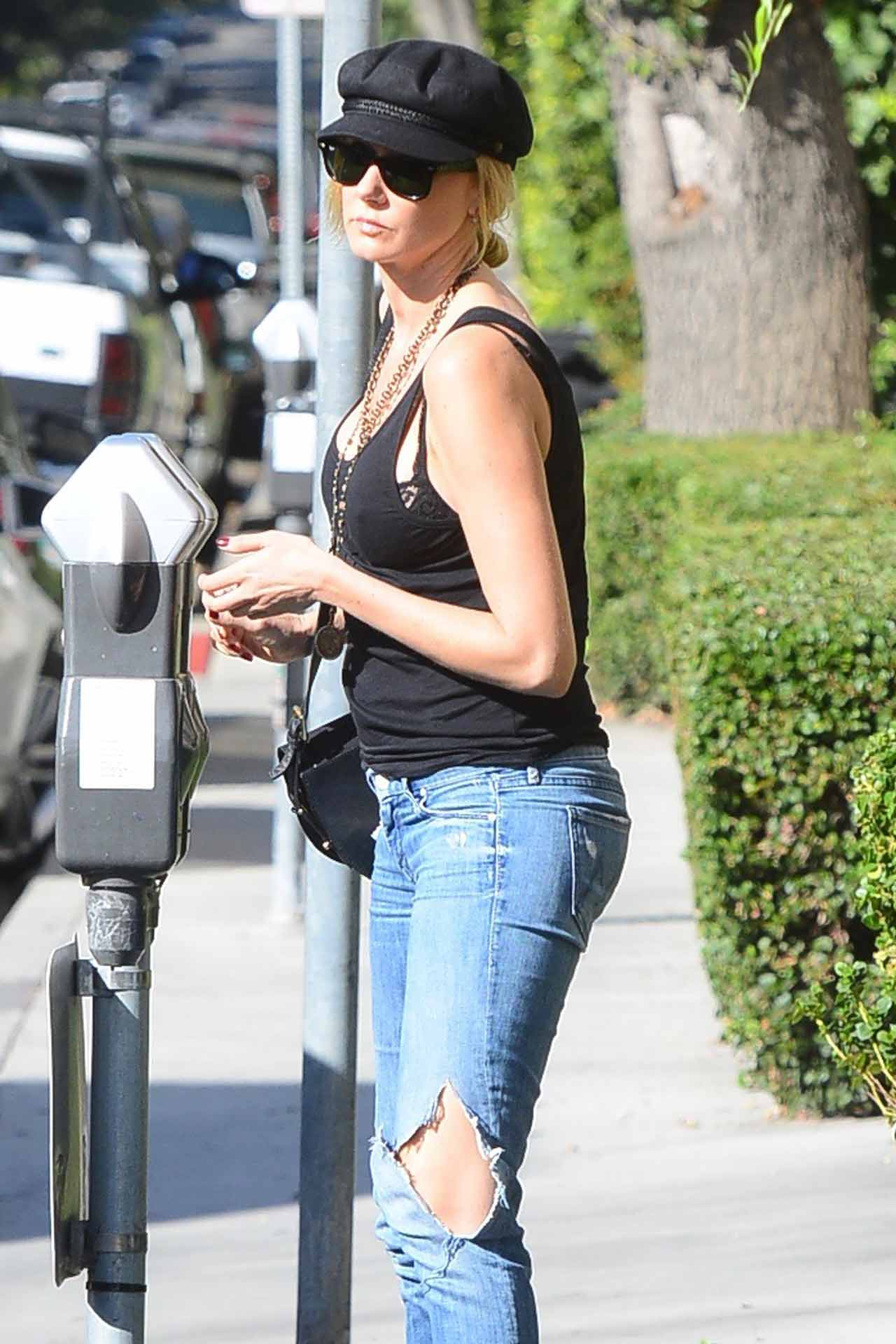 Image Credit: BKNY / AKM-GSI