The tallest third of the Kardashian trio, Khloe Kardashian, is making her first appearance here on The Jeans Blog. The reality TV star was pictured while doing some clothes shopping in Woodland Hills, California a little while ago. The paparazzi get everywhere don't they? Even through the windows of boutiques while celebrities are trying on new clothes.
For her shopping trip, Khloe Kardashian looked put together and summery in her TOPSHOP Moto Jamie Skinny Jeans. I think the choice in styling these jeans with a Cosabella Nude Body Suit and then pops of purple with the Tom Ford Ankle Lock Pumps and House of CB Fabienne Satin Trench Coat was perfect. Khloe has the right mix of pastel tones here to make it season appropriate, but the rips in her jeans and the black tote bag dial it down a notch from being too feminine. Plus, the nude body suit is quite sexy, so it stays away from the girly territory, while the Victoria Beckham Sunglasses finish it off.
This is an outfit that I adore from Khloe. I've always thought her ensembles looked much the same, just with varying pieces here and there, but this whole outfit stands out to me. It's actually beautiful and I would wear something similar to this myself if I could, with the ripped skinny jeans and satin trench coat. It's the perfect blend of casual, sexy and feminine.
It's always nice to see just how much Khloe loves her TOPSHOP Jamie Jeans too! We have seen her in these (and the black pair) so many times now, I've personally lost count. It just goes to show that when you love a pair of jeans, you can't get enough of them and want to wear them everywhere you go. Plus, they fit her perfectly, which is nice to see for a non premium denim brand that doesn't focus religiously on fit. Do you like Khloe's outfit and her TOPSHOP Jamie Jeans? Buy these jeans in the US here and the UK here.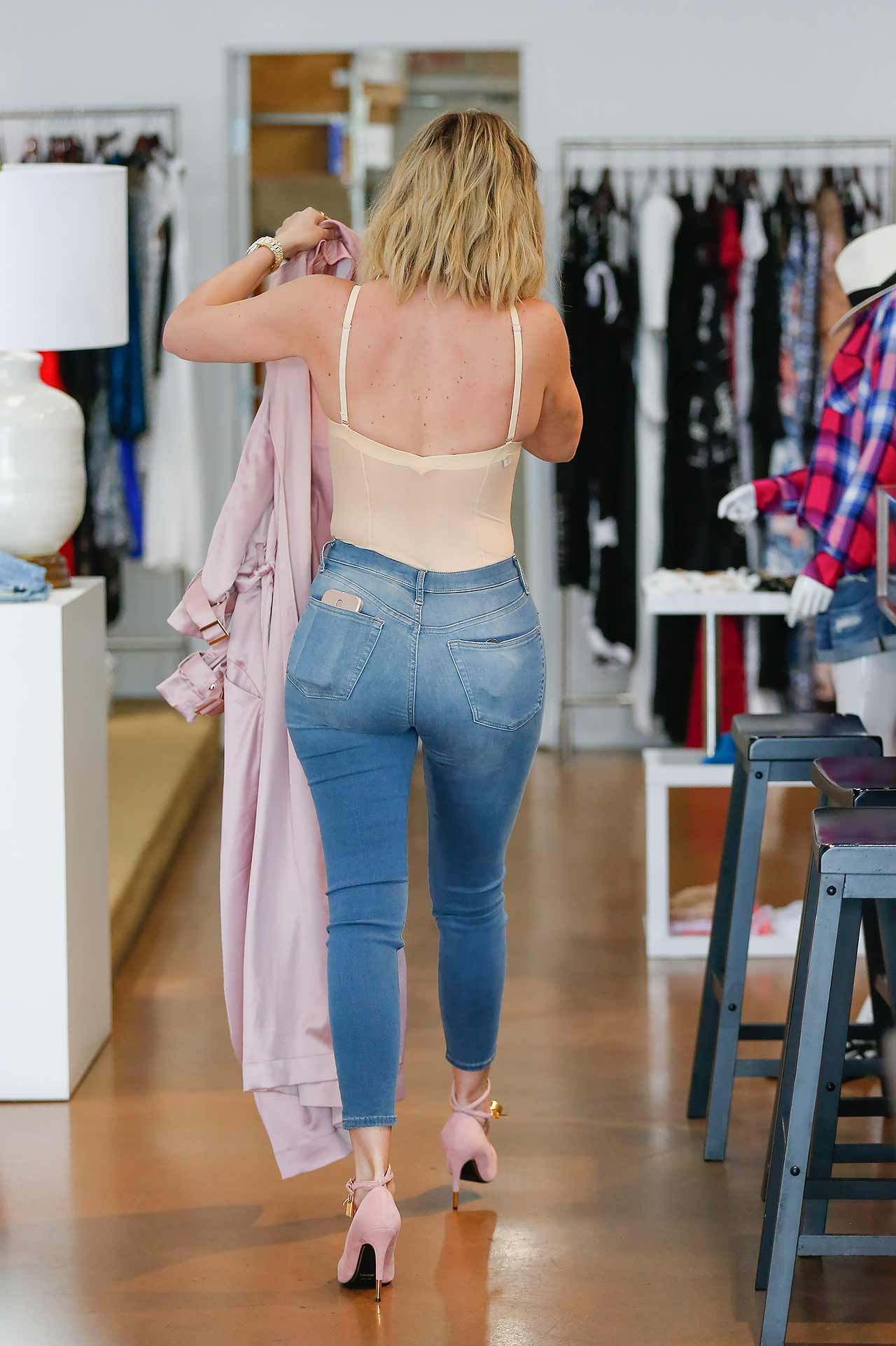 Image Credit: AKM-GSI