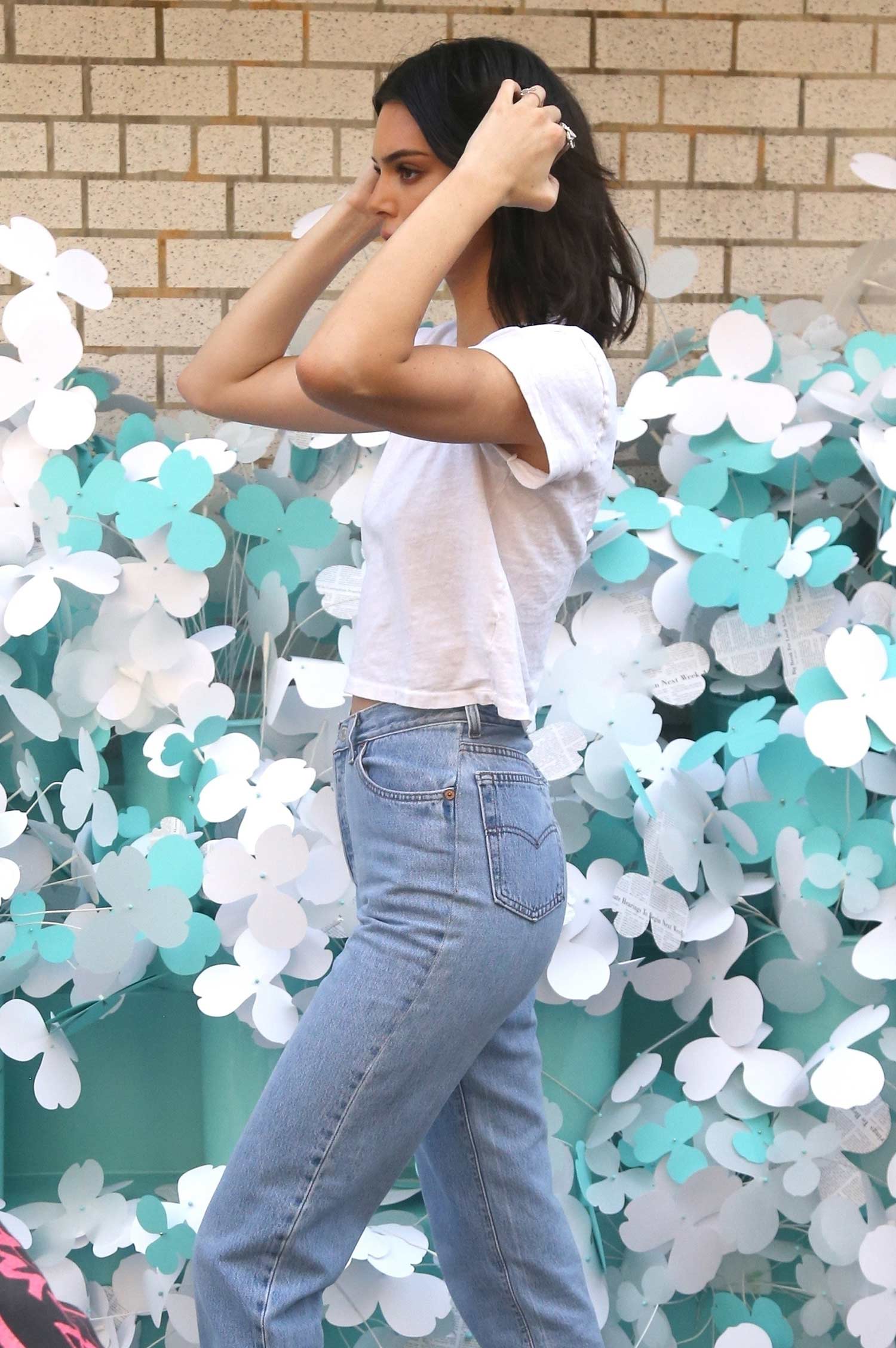 Model Kendall Jenner was seen on the set of a Photoshoot for Tiffany Blue in New York a little while ago. She didn't seem to mind the paparazzi looking on, but I always find it so strange as it means people see what the ad will look like before it's even out.
I don't know if this was the look Kendall was wearing for the ad, but she opted for her Vintage Levi's Jeans and a simple white t-shirt with some white sneakers. She's a huge fan of Vintage Levi's Jeans and we regularly see her out in them, sporting the mom jeans fit, but if there's anyone who can pull it off, it's definitely Kendall, especially when she wears RE/DONE Levi's.
I think the addition of the Tiffany jewellery here really makes a casual look of a t-shirt, jeans and sneakers stand out. It elevates it to a new level that just gives it a more glamorous appeal. It's a lot like when you do a t-shirt and skinny jeans, but pair it with heels to lengthen the legs. It's casual, but put together. It's mixing high and low items, which seems to be the key to dressing well. What do you think of it?
Shop Levi's Jeans at Shopbop.com
Image Credit: MMV / BACKGRID