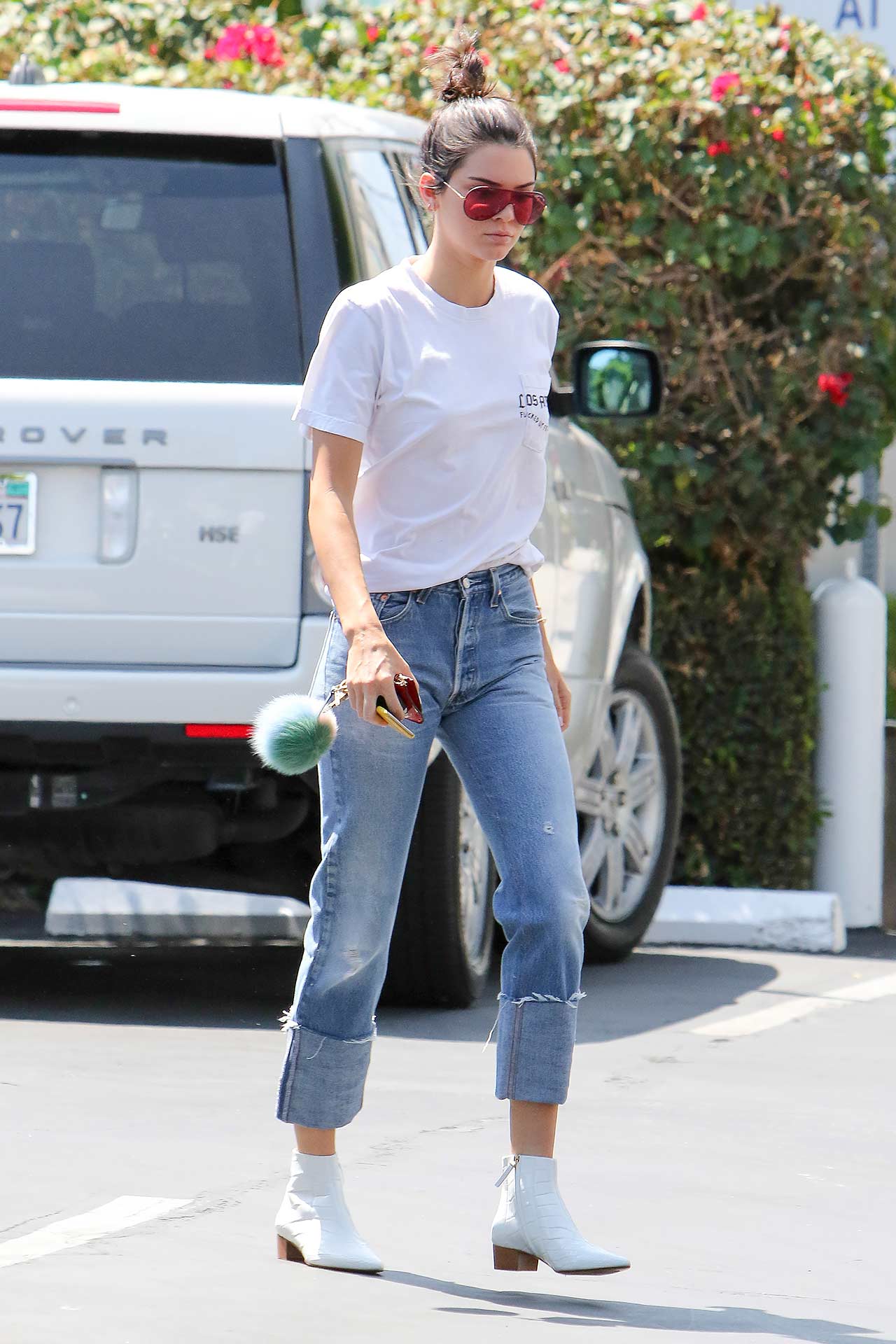 Reality TV star and model, Kendall Jenner, headed into Go Greek for some frozen yogurt treats in Beverly Hills, California and then headed back to her car. It's been a little while since we got to blog about Kendall actually as the Kardashian/Jenner family are keeping a much lower profile at the moment due to the unfortunate events in Paris.
Kendall wore a pair of RE/DONE Levi's Jeans with a printed t-shirt, and some white ankle boots, finished off with some red sunglasses and a furry key ring. I remember back when Sarah Jessica Parker used to cuff her jeans like this by folding the hem up a lot, but she obviously did that as she's very petite. It's definitely an interesting look with a cuff as thick as this, but it's one that never suits me as I have really short legs and it makes them look shorter.
I think RE/DONE Levi's is the most popular brand of the moment this year! We definitely go through phases in the denim industry and I remember when J Brand exploded the denim world a few years ago, as did Current/Elliott, then other brands like FRAME and SIWY have also done that in places, so it's now RE/DONE Levi's turn to be the trend for a while. What are your thoughts on brands that become extremely popular at once compared to the brands that have a more classic longevity like PAIGE, Diesel, Citizens of Humanity, 7 For All Mankind etc?
Shop Levi's Jeans at Shopbop.com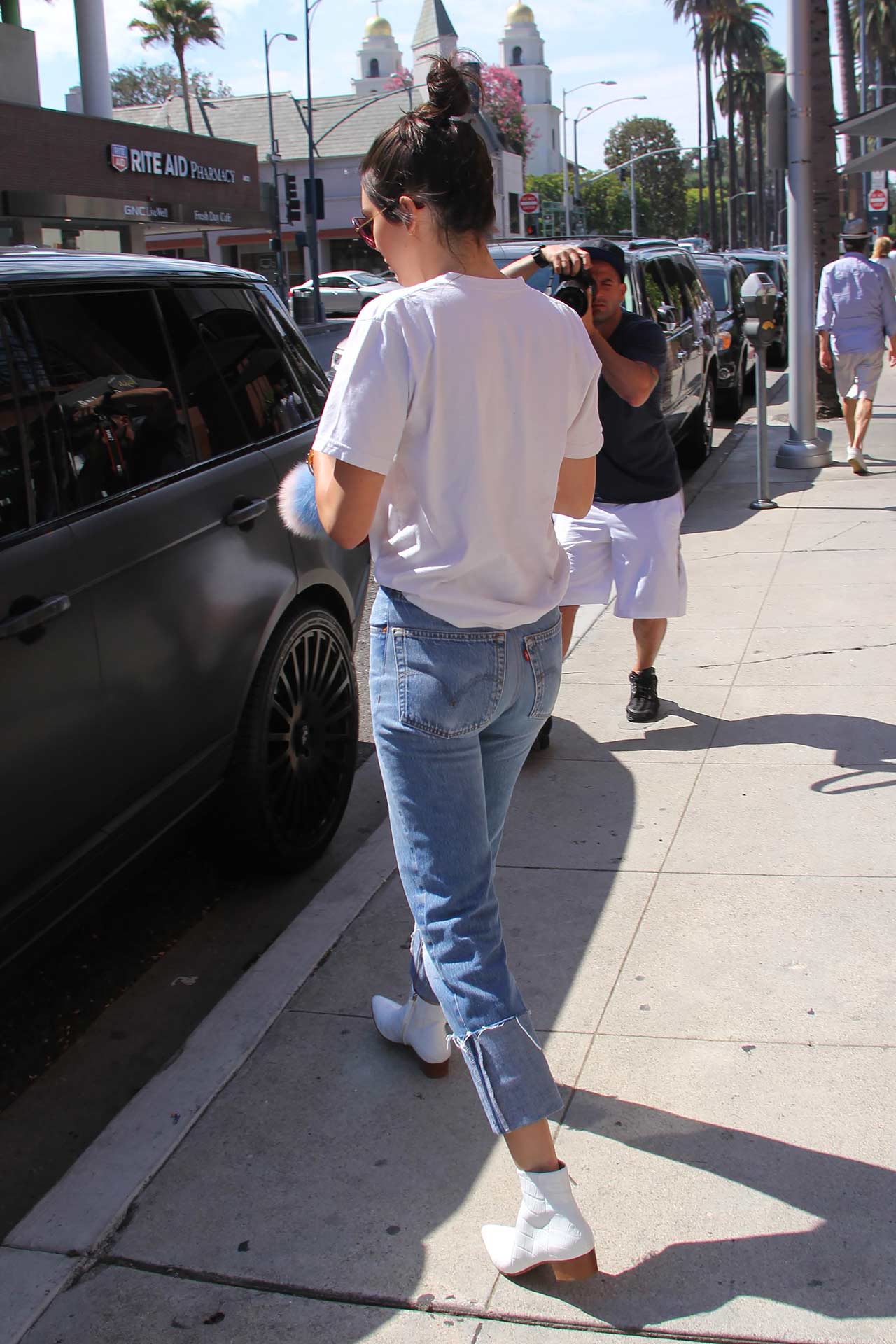 Image Credit: RC / AKM-GSI