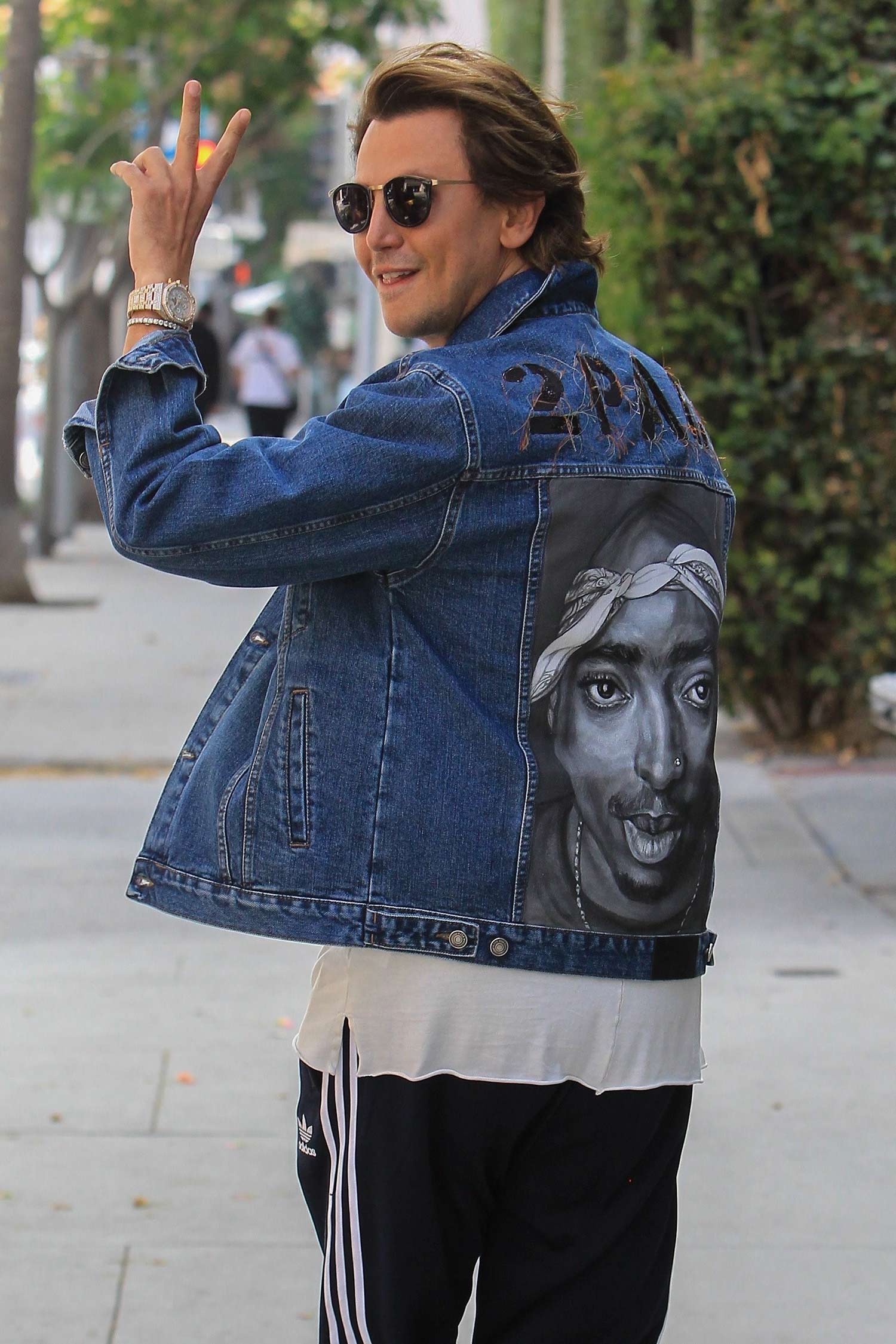 Reality star, Jonathan Cheban, showed some love to the cameras as he was out and about running some errands in Beverly Hills, California. He flashed the peace sign as he looked back to acknowledge the paps.
Jonathan seems to be loving his custom denim jackets, doesn't he? This time he wore a denim jacket with Tupac Shakur on it in both writing and image. He threw it on over a t-shirt and some Adidas sweat pants. His last one was pretty cool since he wore a painted custom Levi's denim jacket, and I do think I still like that one the most, but I am intrigued to see what other denim jackets he brings out on display!
I have always known that denim jackets are an incredibly popular choice during the summer months, but I feel like they are genuinely having a moment now. So many brands are releasing custom versions, printed jackets, embroidery, and even different colours, so there really is a denim jacket for everyone. Not to mention the raw hem has transitioned over into denim jackets too, as has the baggy oversized fit. I'm sure we will be seeing more unique and interesting denim jackets as the months go by.
Shop Denim Jackets at Eastdane.com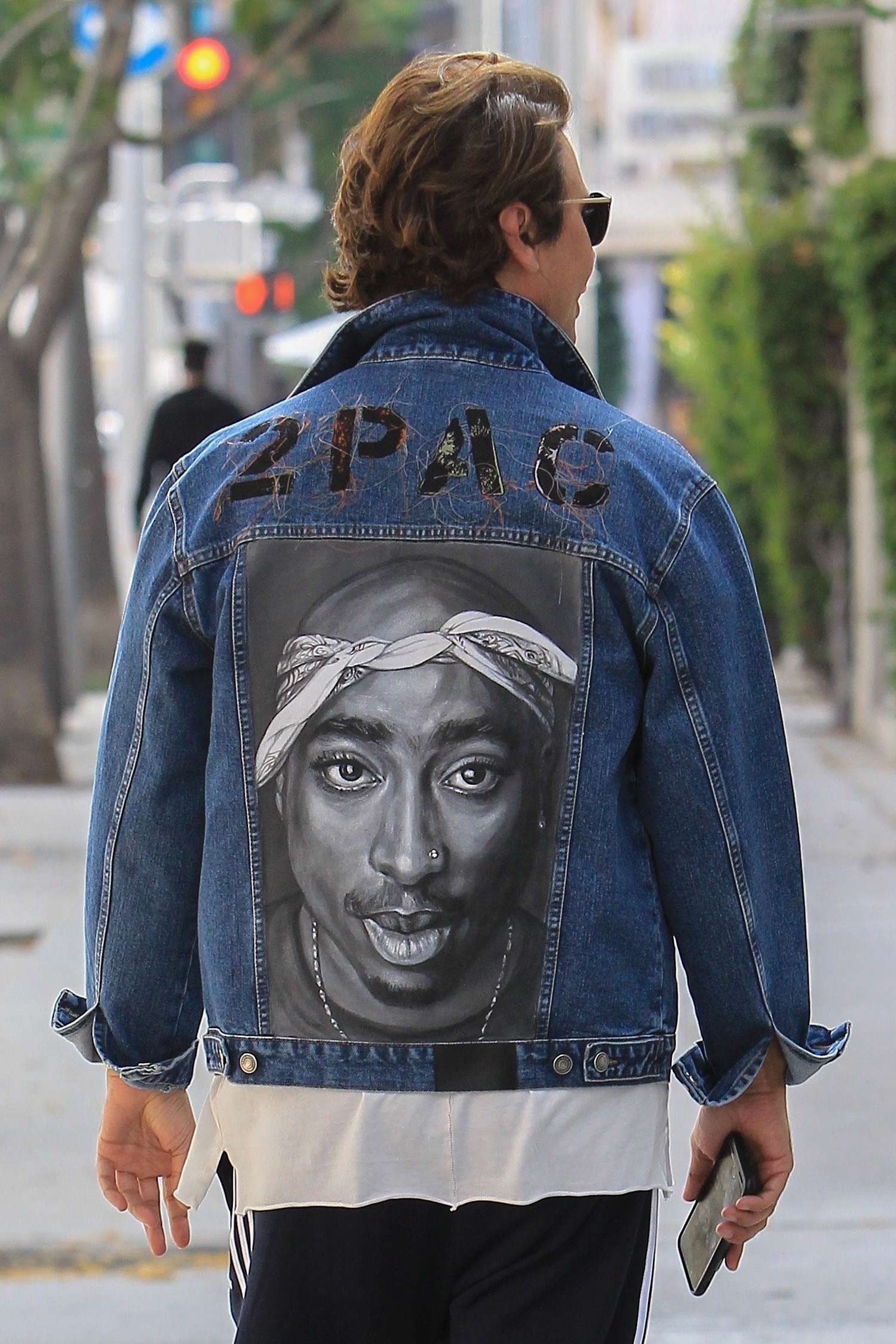 Image Credit: Genghis / BACKGRID USA