A pregnant Jessica Alba made her way out of a building while in New York City and headed off to do some errands. I'm glad that many of the celeb moms choose to still wear their premium denim even when they're pregnant as there are some great maternity jeans out there.
Jess chose to wear a pair of the J Brand Mama J Maternity Luxe Sateen Mid-Rise Super Skinny Jeans in Black which she styled with a floral kimono, a black coat, and some white slip on sneakers. I think the elastic panelling on the waist of these jeans is ideal as it's not very visible.
How many of you ladies have chosen to opt for the J Brand Mama J range when you were pregnant? I think they might be one of Jess' favourites as I'm sure we have seen her in the collection before. For those of you out there who aren't into buying maternity jeans, have you checked out this cheap and easy maternity denim trick with an elastic band?
Shop J Brand Jeans at Shopbop.com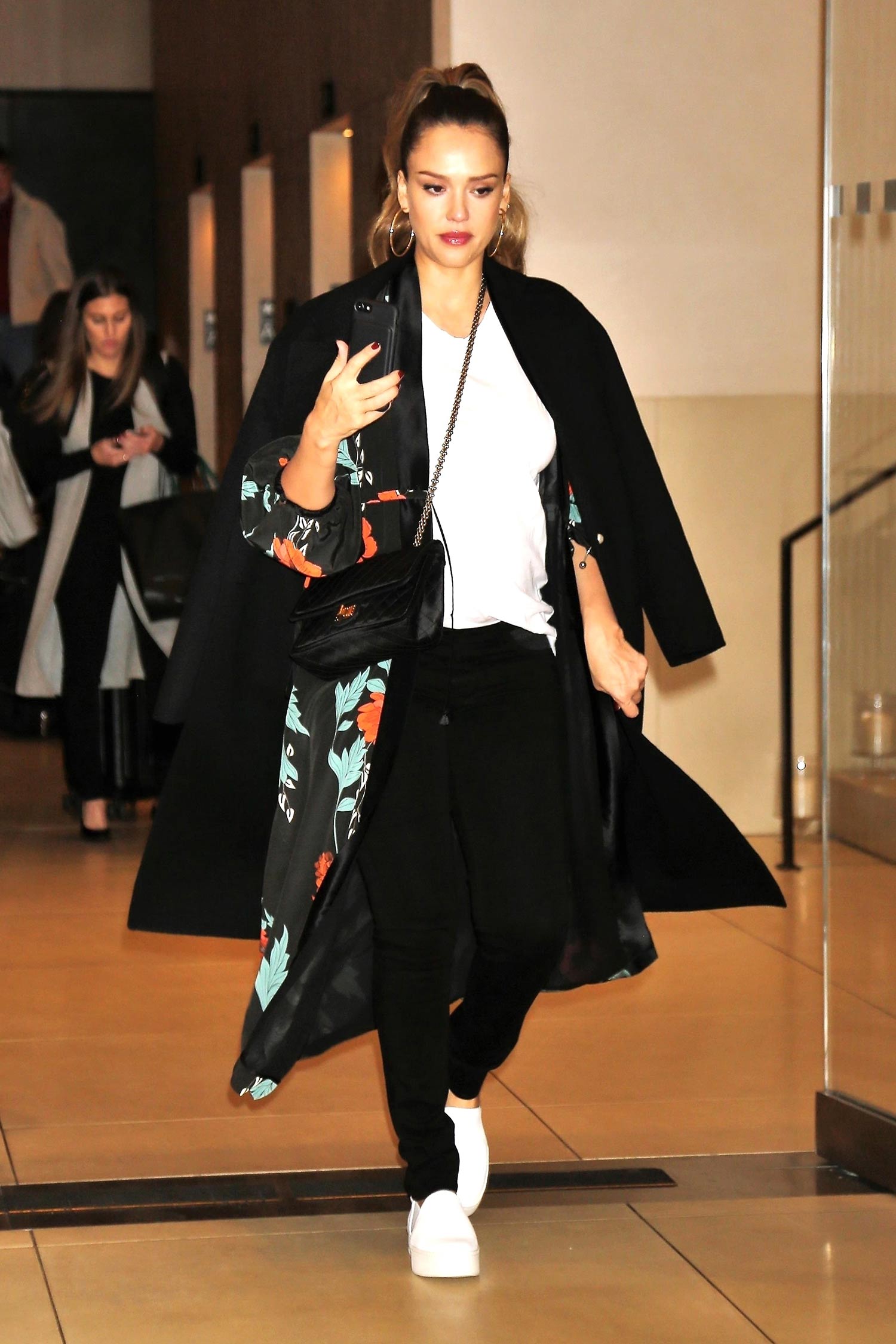 Image Credit: BACKGRID USA