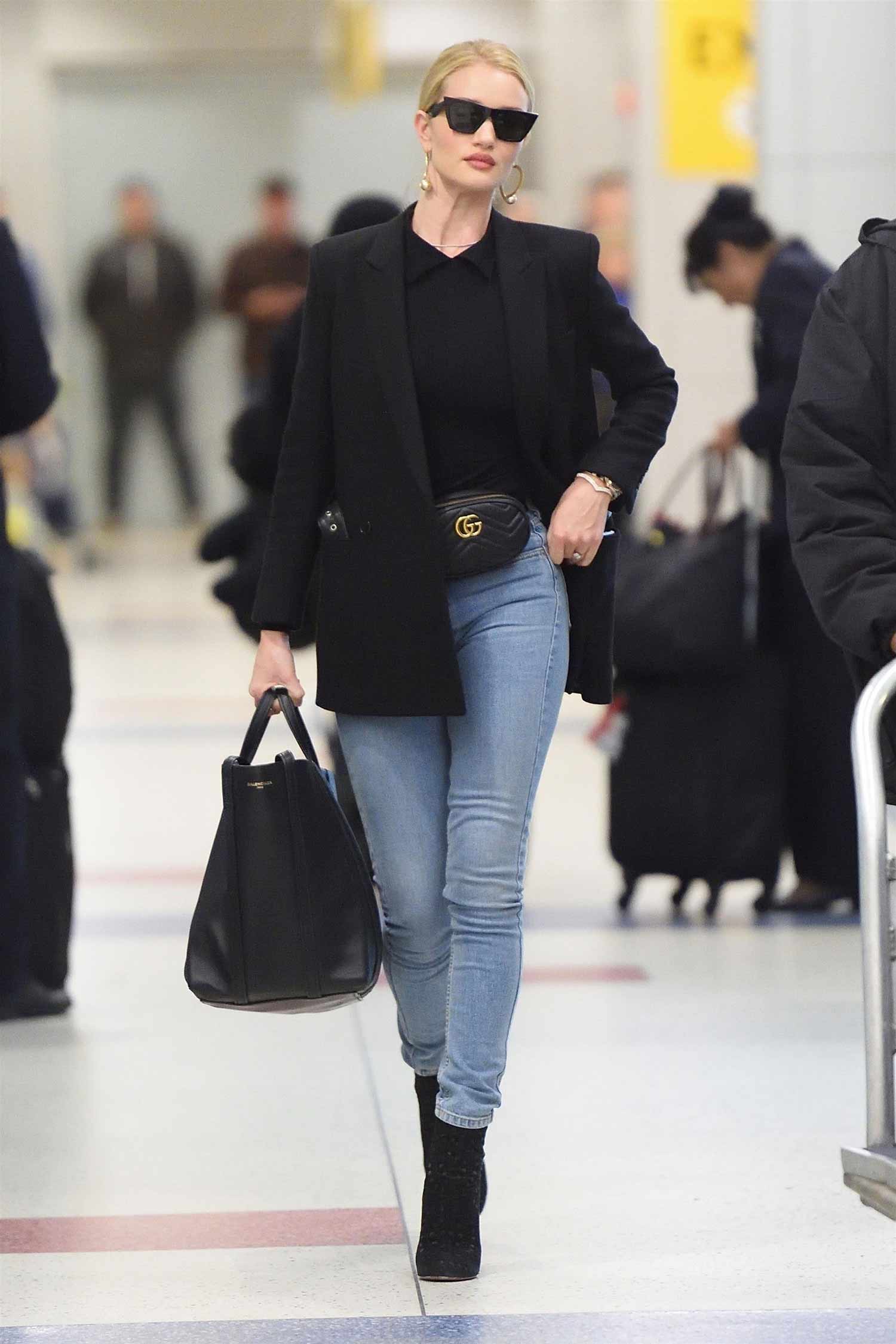 Seeing pictures of your favourite celebrities on social media sites like Facebook and Instagram can often leave you feeling frustrated. Not only do celebrities know how to look good, but they also make it look super easy and effortless.
Celebrities often use accessories to make their outfits look good. Successful accessorising is all about paying close attention to the details of an outfit. Whether it's choosing which bag works best with a pair of jeans or choosing a necklace based on the neckline of a shirt dress, the celebrities always seem to know what they're doing.
For a long time now, denim has been one of the true loves of our lives. From shirt dresses to jeans and everything you could dream of in between, it's the easiest to style and the most versatile look out there. This is why celebs love it so much.
Here's a roundup of some of the best accessories celebrities wear with denim. With this indispensable guide, you're only a couple of clicks away from making your denim outfit even more stylish:
Sunglasses
If there's one accessory that will never go out of fashion (particularly if you live in a hot part of the world) it's sunglasses. But choosing a pair that is perfect for your outfit is often harder than it sounds. There are so many different options to choose from: Lennons, aviators, square-framed, cat-eyed, or ones that are big enough to cover your whole face.
For many years now, celebs have chosen to accessorize their denim outfits with vintage style sunglasses. However, recently we've seen this change. Celebs are no longer accessorizing with vintage style glasses and instead choosing to opt for neon sunglasses.
Noughties fashion is becoming increasingly popular once again, and the latest sunglasses trend – neon, flashy – is just more evidence of this. From full-blown neon frames to glasses with colourful lenses, the eccentric accessory can make any denim outfit look amazing.
Watches
Another popular way celebrities accessorise their outfits is with watches. There are some amazing watches to choose from that can make any outfit look stunning. If you're looking for the perfect watch to wear with denim then explore the Rolex Explorer. Not only is this watch functional and robust, making it perfect for everyday life, but it's also beautifully designed too. Chronext sells a range of new and used designer watches, and they all come with a certificate of authenticity.
Patterned or Brightly Coloured Scarves
Whether you're a celebrity or not, accessorizing with patterned or brightly coloured scarves looks great. We often see celebrities rocking a pair of skinny jeans with a simple T-shirt and printed scarf.
Square Toed Shoes
More and more celebs are teaming square-toed shoes with their denim outfits. These shoes are the most experimental shoe silhouette to be seen on the red carpet in recent years. Square toed shoes can now be purchased as boots, sandals, and pumps.
Super-Size Bags
Over the last few months, we've seen a number of celebs accessorising their outfits with a super-sized bag. The most popular types of super-sized bags this year come in soft sack forms that allow for shape-shifting. Choosing a bag that complements your outfit can really make it stand out.
Jewellery
In order to be noticed, many celebs are choosing to team their denim wardrobes with highly noticeable jewellery. From large golden chains to prim buckles, we've seen it all this year.
Fanny Packs
Fanny packs went out of fashion a number of years ago, but they're making a comeback now. Celebs love the idea of hands-free shopping, particularly if they have the kids in tow. This is why so many celebs have been spotted out wearing this accessory. Not only is this accessory practical, but it also looks pretty cool too!
The Bucket Bag
Like the name suggests, a bucket bag is shaped like a bucket. From gardeners' totes to classic bucket style, the bucket bag shape has come full circle over the last ten years. Slightly smaller than the oversized shoulder bag that celebs love to wear, the bucket is a perfect choice for celebs on the go. Not only is it functional, but it can also make any denim outfit instantly more fashionable.
With Raffia
The most popular material worn by celebs this year was humble raffia. This fibre has been woven into bags, shoes, and belts in collections including Dior and Simone Rocha. Celebs love this material because it looks amazing with denim and because it's biodegradable, meaning it has less of an impact on the environment.
Platform Sandals
That's right, platforms are back. Over the last few months, we've seen celebrities ditching their old trainers and shoes and instead opting for a pair of platform sandals. These shoes are comfortable and look great too, which is why so many celebs are choosing to wear them once more.
If you spend time following celebrities on social media, then it's easy to feel like the only way to be fashionable is by spending huge amounts of money on designer brands and accessories. However, this isn't always the case. Anyone can accessorise an outfit like their favourite celebrities once they understand how to do it. Why not try accessorising your denim outfit with some of the accessories we've mentioned above?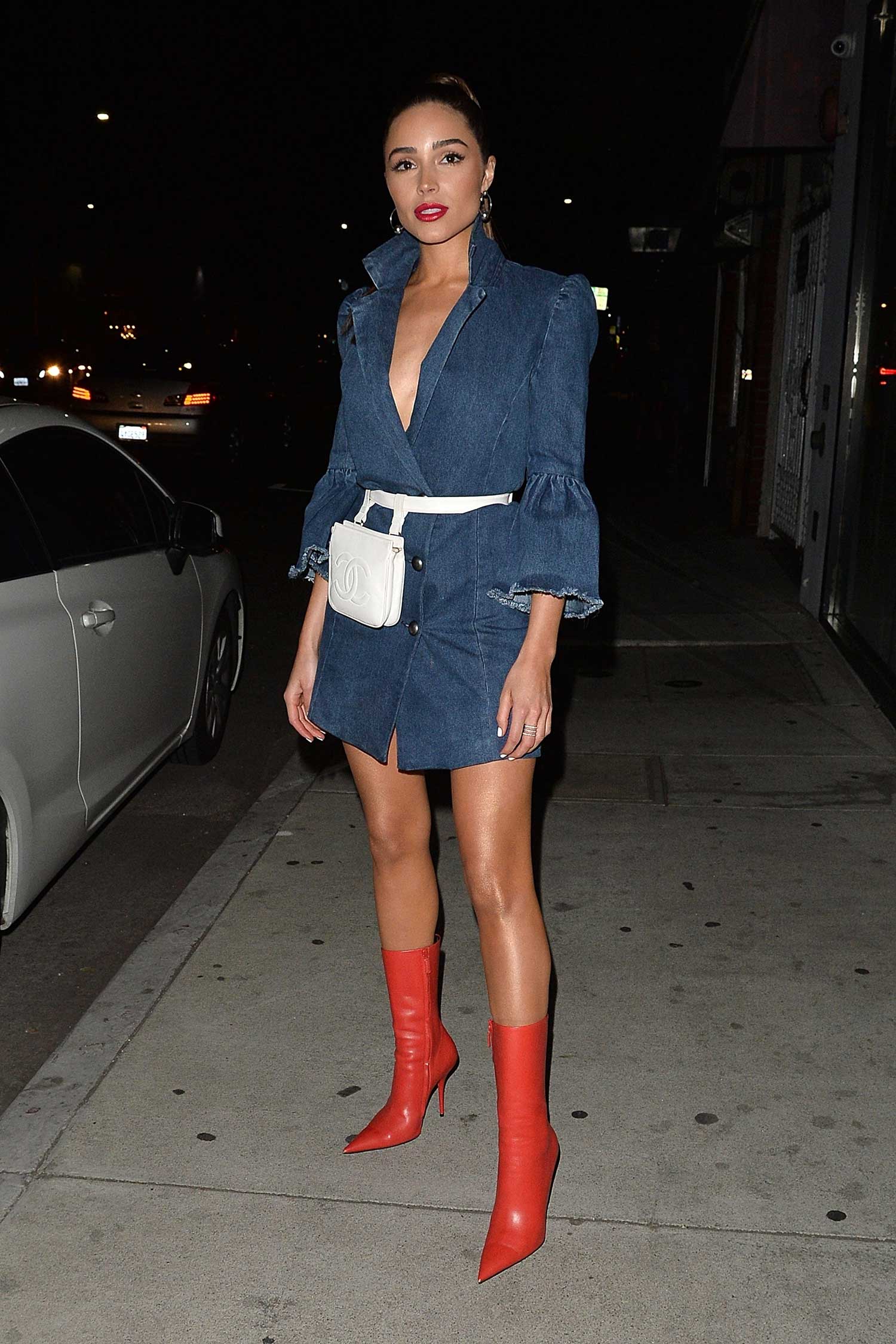 Image Credit: Backgrid USA