Hilary Duff was seen a little while ago feeding the parking meter ahead of doing some shopping at Sit N Sleep in Studio City, California. She browsed the store for a while and then headed to a gym for her daily work out. Most of you probably already know that Hilary is pregnant again and she's expecting a girl this time! I'm sure she's excited!
For her casual look, Hilary chose to layer a really nice wash Ksubi Denim Jacket over her gym kit. I think the pink sneakers work well with the combination actually. A lot of celebrities throw denim jackets over their workout clothes, as they're casual and comfortable, but provide an extra layer of warmth. I think this Ksubi Denim Jacket in particular is great for that as it's so oversized.
How many of you are still fans of Ksubi? I know Hilary is as we have seen her in a few pieces from their line this year, but we rarely see anyone else wearing the brand. I used to love them when I was a bit younger as they had one of the best skinny fits! I had a red skinny with ankle zips and I know they were extremely flattering, so I might have to give the brand a go again if I can find a similar skinny from them! What do you think of this denim jacket?
Shop Ksubi Denim at Shopbop.com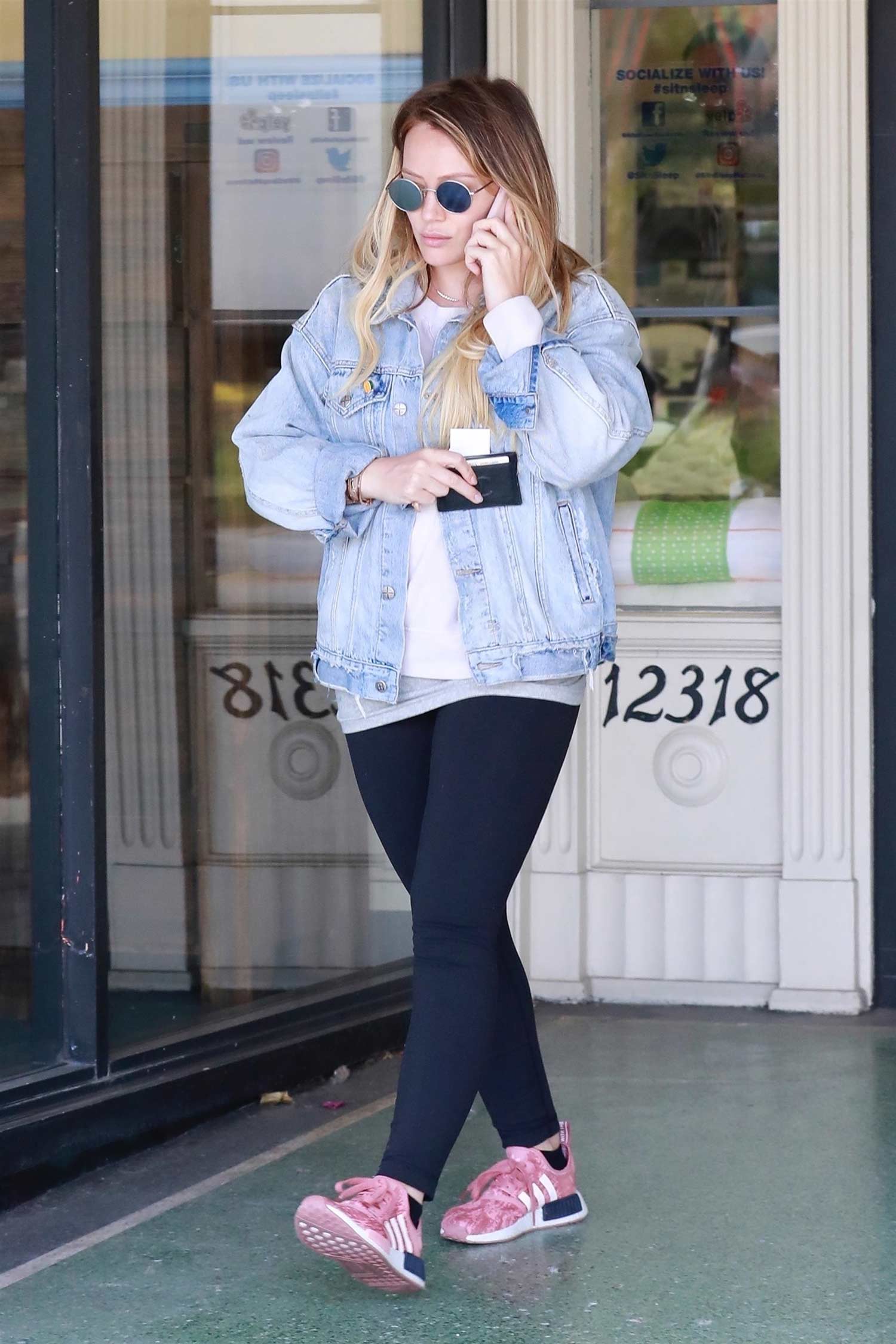 Image Credit: FANA / BACKGRID