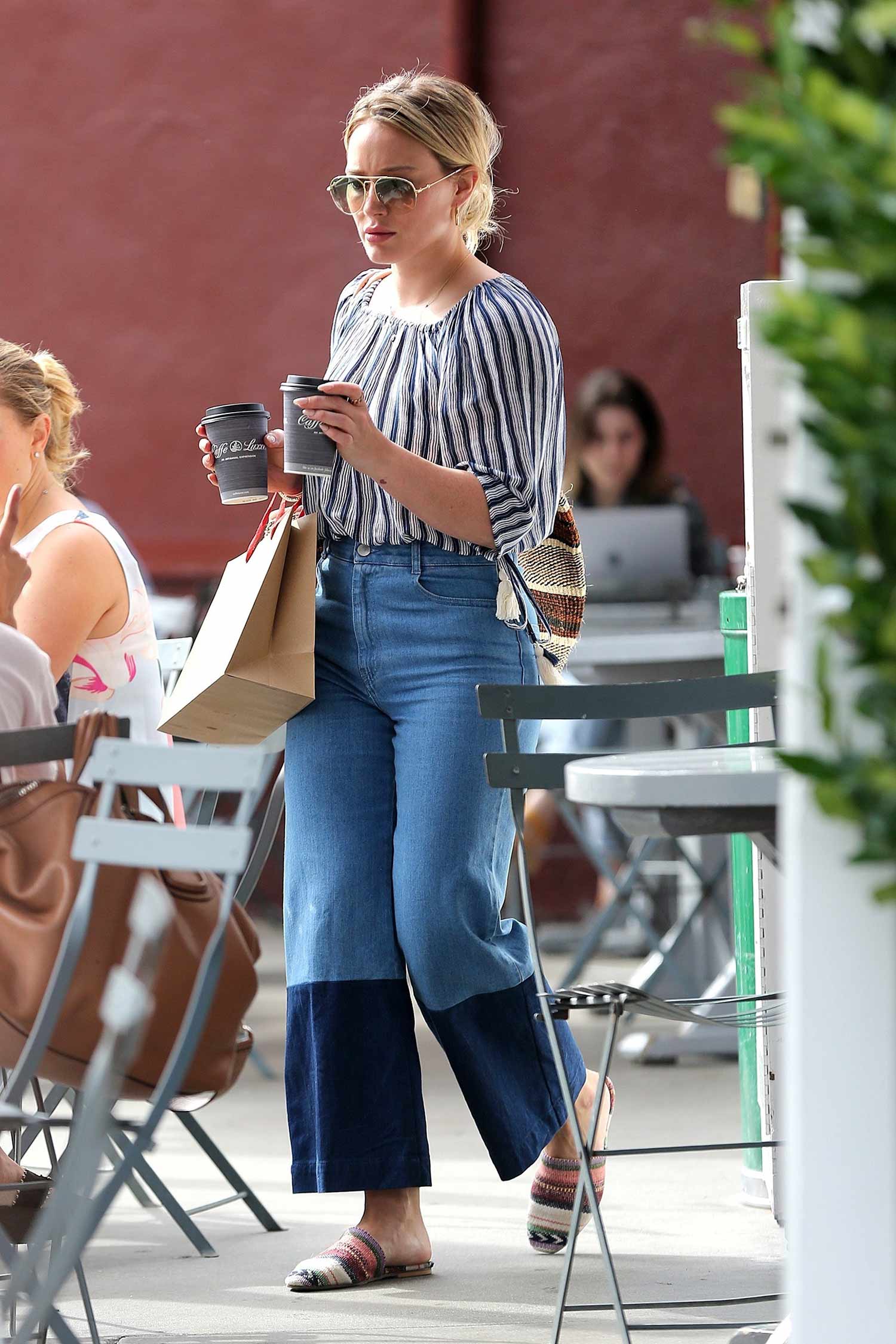 Denim diva, Hilary Duff, got snapped while doing some shopping with her son Luca in Brentwood, California. She stopped to pick up some refreshments before heading back to the car. Luca had ice cream from the Sweet Rose Creamery while Hilary grabbed a couple of coffees from Cafe Luxxe.
The denim trousers trend has been creeping in this year quite a lot. I've noticed a lot of designers bringing similar styles out, especially Stella McCartney, but we don't often see the celebs wearing them. Hilary always breaks the mould though and loves her jeans so much, so I'm not surprised to see her wearing a pair of cropped denim trousers with a two tone wash. She styled them with a striped shirt and some woven mules for the day. It's such a comfortable outfit!
What's your opinion of such wide leg, trouser style jeans like this? I'm usually always a skinny jeans girl and don't like to wear much different, but a lot of ladies are opting for looser fits now with their denim. I think adding in the two tone denim with the dark section around the bottom really adds something a little more unique to the whole pant in general though. It helps keep them interesting, as well as flattering, which I didn't think was possible.
I included a butt photo of Hilary in these jeans too because it shows just how well the pocket placement is done, in order to accentuate her butt. Usually this can be hit or miss with trouser style jeans and they often look unflattering. I know Hilary is known for having a fantastic tush anyway, but it's proof that the right jeans can definitely enhance it. What do you think?
Shop Similar Jeans at Shopbop.com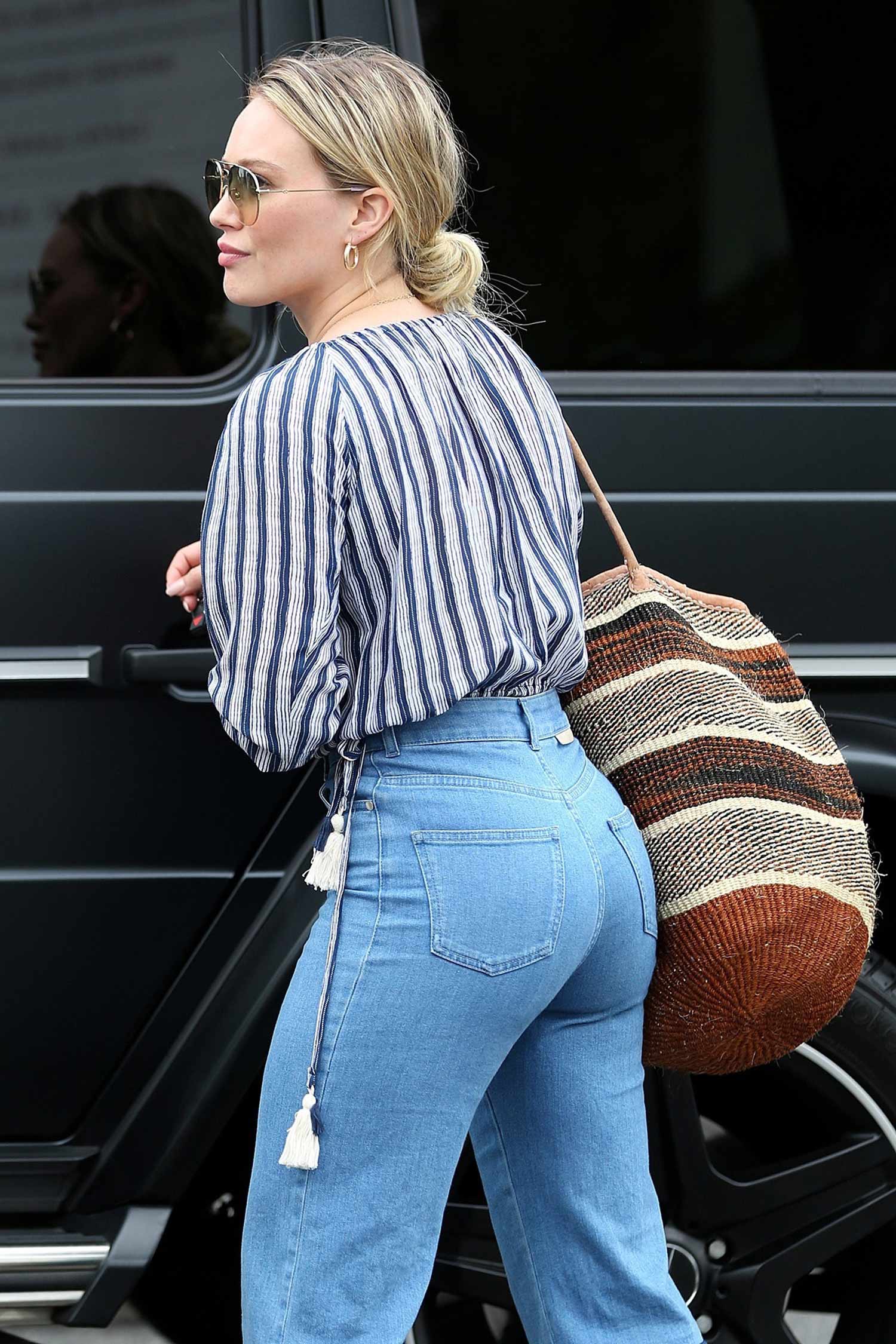 Image Credit: EVGA / BACKGRID