The ever gorgeous Hilary Duff got snapped walking down the streets of Studio City, California while running some errands. She stopped to feed a parking meter, chatted to some people in the street, and picked up some things in a shop before heading back to her car.
I have to say this first – how amazing is Hilary's outfit here? I saw it yesterday morning and went 'wow' as I scrolled through the photos. She chose to wear a raw hem, washed black denim mini skirt which she styled with a cream sweater and some mid brown over the knee boots. I think the added touch of the wool scarf really makes this outfit look fashionable. Mini skirts and over the knee boots can sometimes have a tendency to tip into the trashy department, but with the sweater as well, it's so chic!
I know we are only 10 days into 2017 so far, but this is definitely my favourite outfit of the year, and with last years celebs in denim articles, I think this is in the top 3 as well. I'm truly in love with it and Hilary has inspired me to get a black denim mini skirt to style with boots too. It's gorgeous! What about you, has Hilary Duff given you some ideas on a new outfit? Gosh, I still can't stop staring!
Shop Denim Skirts & Tall Boots at Shopbop.com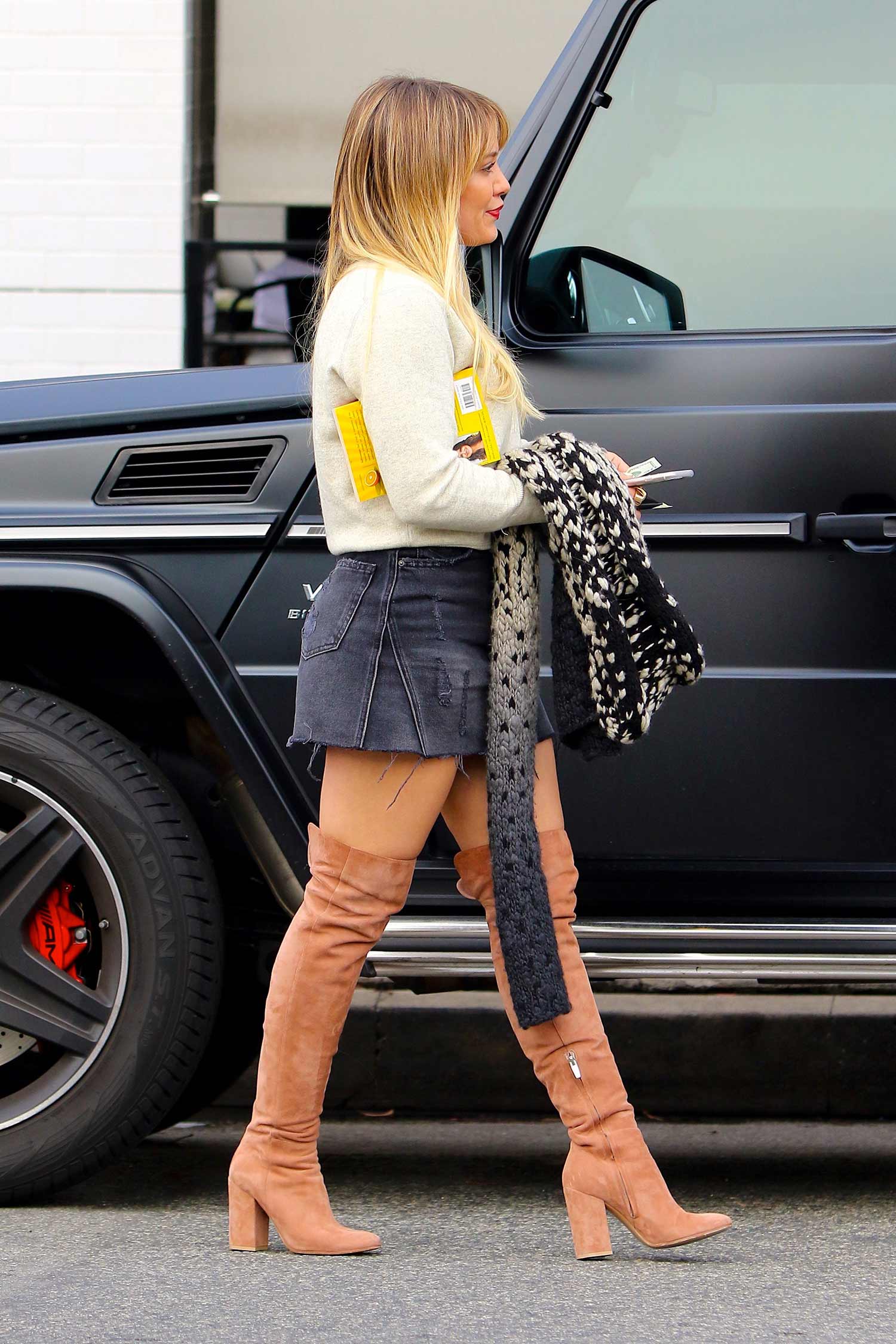 Image Credit: FANA / AKM-GSI