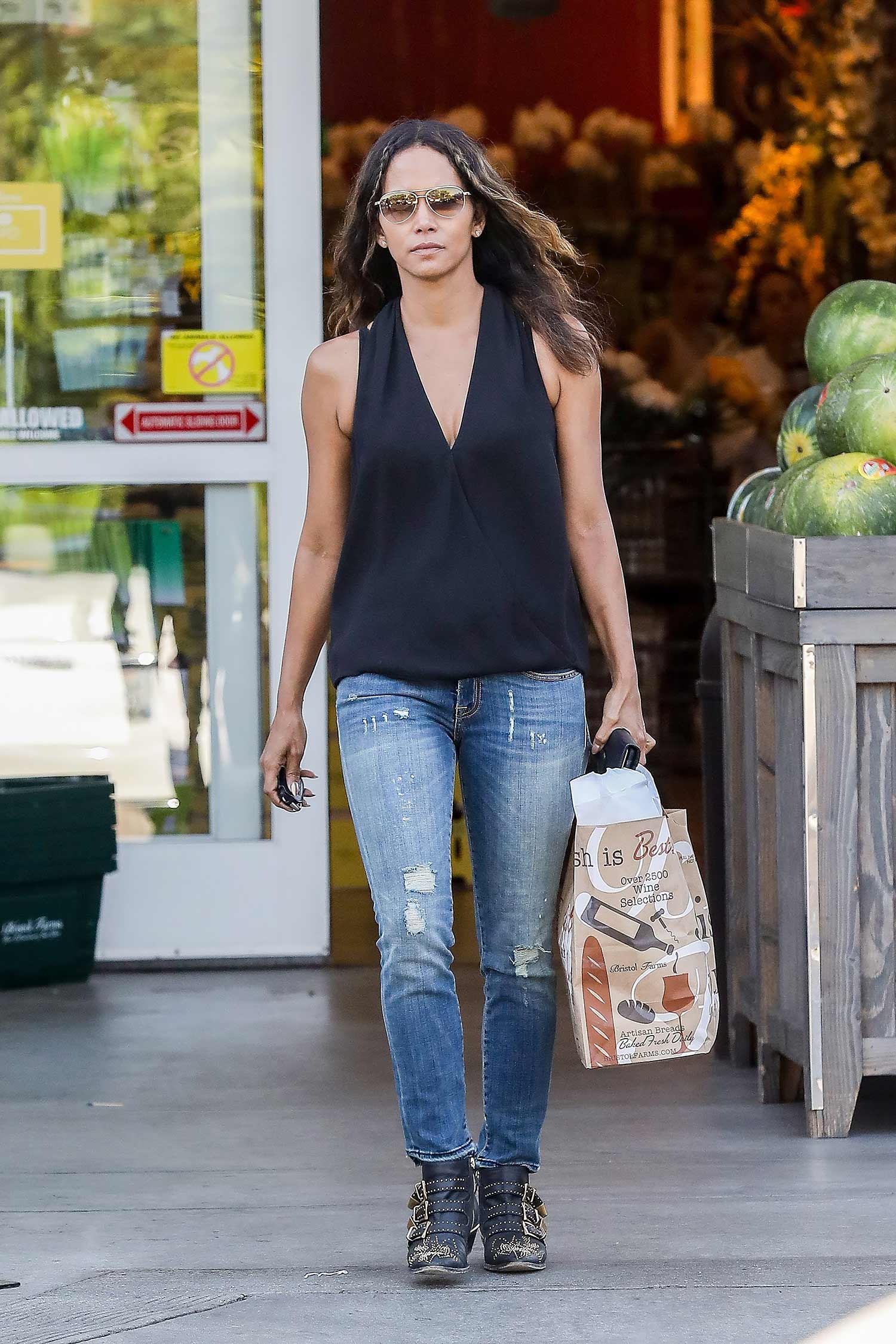 The ever gorgeous Halle Berry looked forever young (she never ages does she?) while buying groceries at Bristol Farms Market in Beverly Hills, California a few days ago. We don't see her out that often anymore, but when we do, it's always a nice sighting.
Halle kept her youthful appearance up in a pair of R13 Skinny Jeans which she styled with a black tank top and some Chloe Susanna ankle boots for the day. It's been some time since we featured R13 here on The Jeans Blog as we don't tend to see that many celebs out in them anymore, so this makes a lovely change! Whenever I spot a new celebrity to feature in a different brand, I'm always excited!
How many of you denim lovers are fans of R13? Believe it or not, I've still never tried the brand, despite them being extremely in the driving seat when it comes to 'out there' trends. I know a lot of people love the feel of their denim as it's more thicker and sturdy, like the older days before super stretch, but maybe that's what doesn't appeal to me so much as I like my comfort denim. Anyway, what do you think of the way these R13 Skinny Jeans fit Halle Berry? She looks great doesn't she?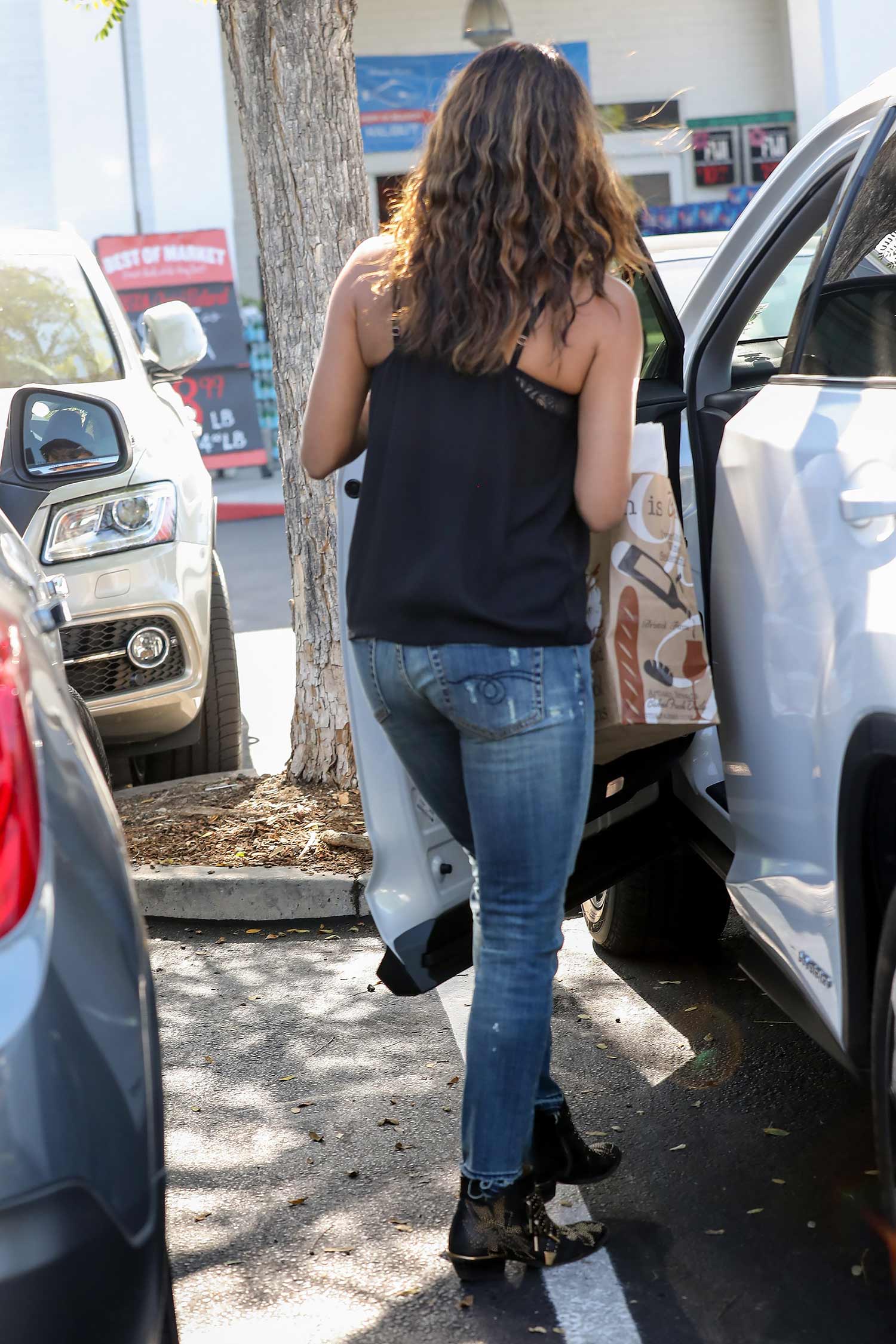 Image Credit: SPOT / BACKGRID