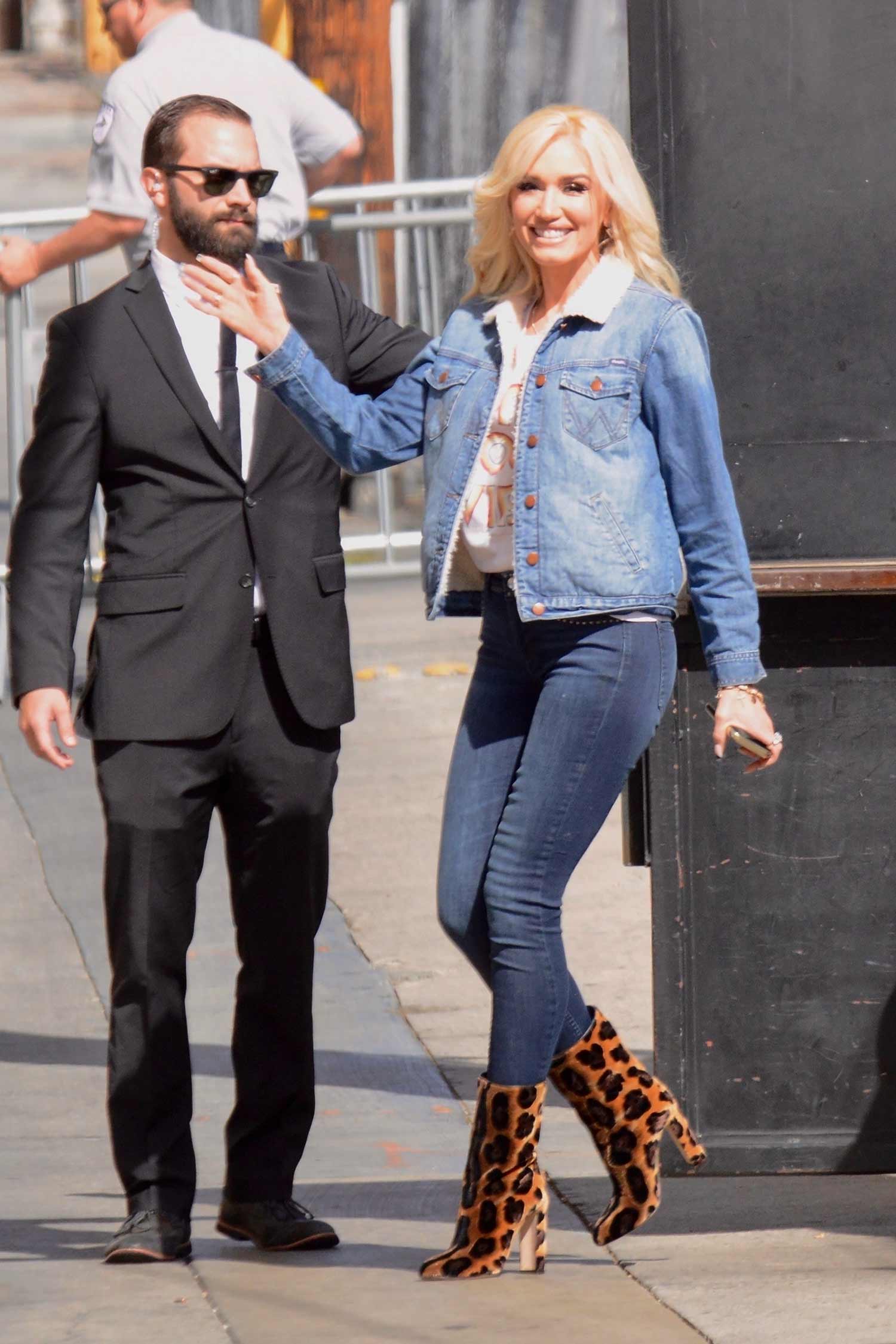 The lovely Gwen Stefani was seen exiting the El Capitan Theratre in Hollywood, California after her appearance on Jimmy Kimmel Live! Did anyone catch her on there?
Gwen wore a double denim outfit with some fun elements! She opted for a light wash shearling Wrangler denim jacket to style with her dark blue skinny jeans. How cool are those leopard print boots she finished the look off with? They really add a statement to the overall combination.
Double denim can often be really casual (see our post on how to wear double denim) and not very inventive, so I'm really excited to see this denim on denim combination from Gwen as she's always a celeb who will push boundaries with her style. Have you thought of adding any animal prints to a heavy denim base before? Zebra might be an interesting one!
Shop Denim Jackets at Shopbop.com
Image Credit: BACKGRID