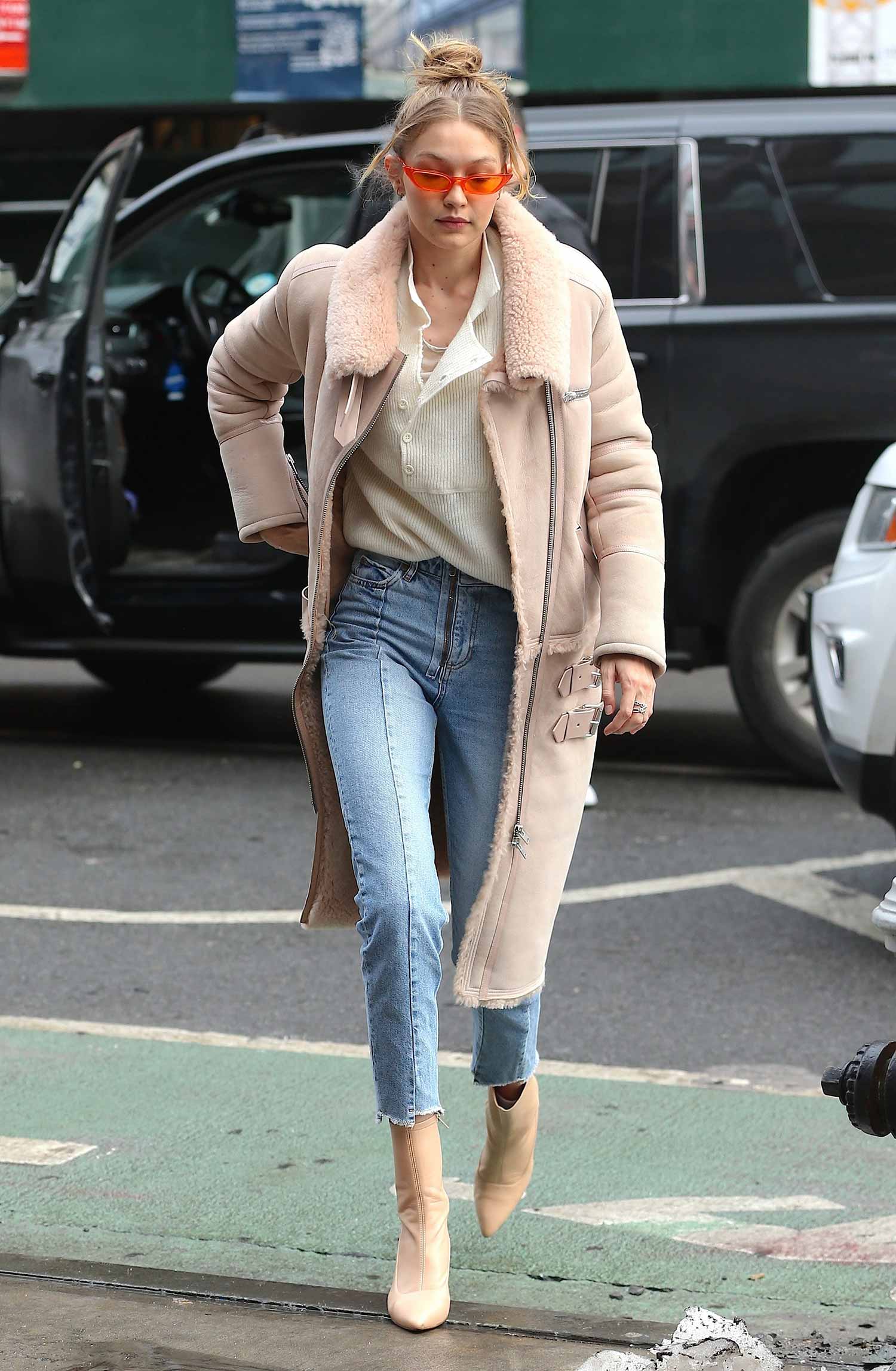 Supermodel Gigi Hadid got out of a taxi and headed into her apartment in New York City on a very cold day. I will say that celebrity sightings these days seem to be a bit sparse now and we don't see as many out in really cool jeans.
Gigi wore her pair of Sandro Miren Stepped Hem Straight Jeans again though, with a beige furry coat, some nude boots, and a simple cream top, finished off with red sunglasses. This is actually fairly similar to the previous time we saw Gigi in her Sandro Jeans, just minus the glitter boots.
I know Gigi has worn these Miren Stepped Hem Straight Jeans a few times now and has been wearing them since last year so I know she's quite a big fan of the style. They are really unique and cool though as I like the exposed zip and seams down the front. What do you think?
Shop Similar Jeans at Shopbop.com
Image Credit: Best Image / BACKGRID