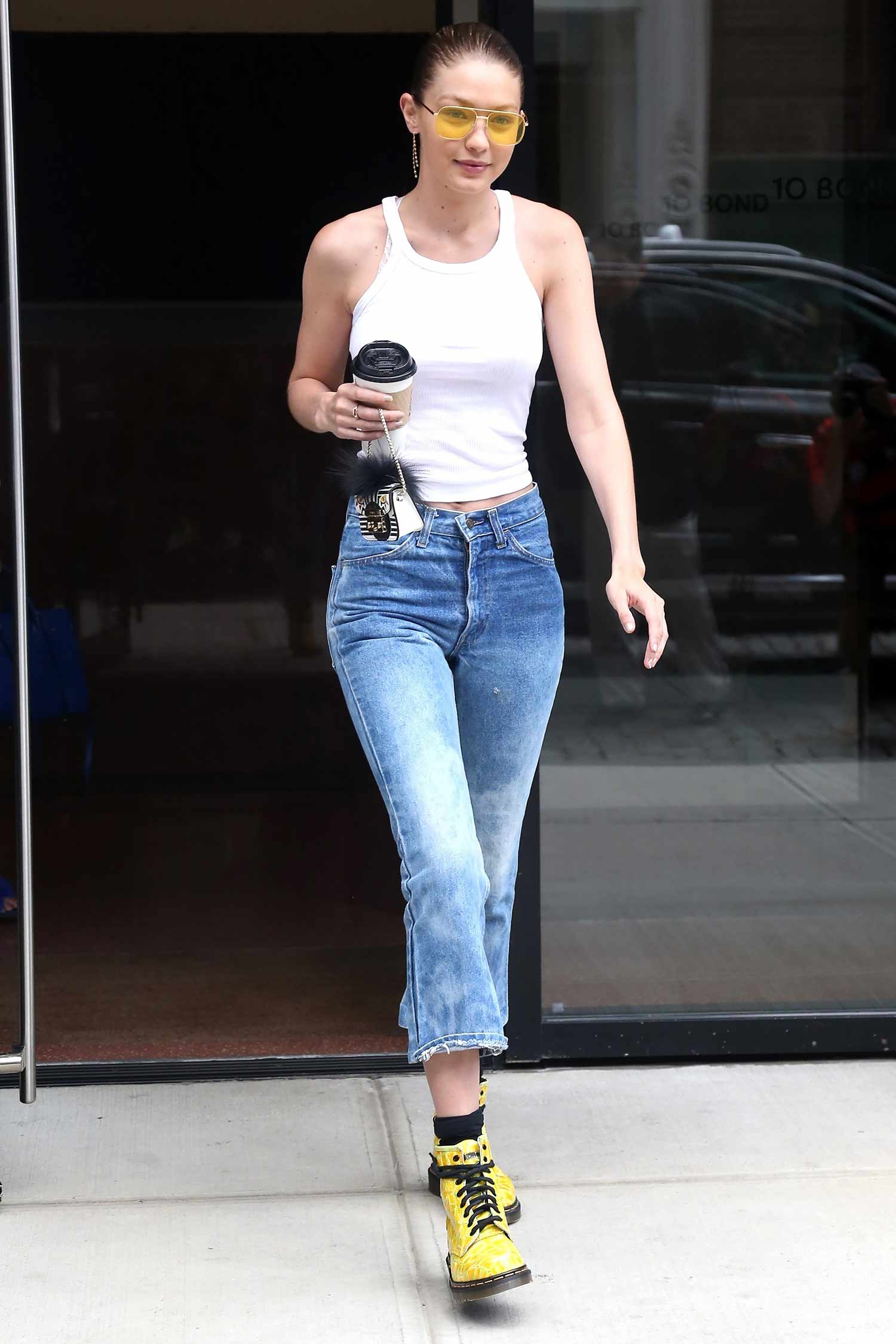 One of the most coveted models of the moment, Gigi Hadid, met up with some friends and was pictured leaving an office building in New York. I wonder what meetings she had been attending and if there's anything new and amazing lined up for her? I'm excited to find out!
For her outfit, Gigi opted to wear a pair of Levi's Orange Tab Cropped Bootcut Jeans which she styled with a cropped white tank top and some yellow Doc Martens. I also spotted that adorable little Fendi bag, how tiny and cute is that? The tiny lipstick bags are really starting to get popular now.
Now when it comes to Levi's Jeans, we only usually spot the vintage 501 styles or the constructed RE/DONE Levi's, so we rarely ever see orange tab. The orange tab was around in 1969, but Levi's have since brought it back with a more updated feel to it. This particular pair on Gigi though I do believe are vintage as they're missing the back leather patch and the wash looks quite old and worn in. How exciting is that? Actually getting to see such an old pair of Levi's jeans being worn today!
Shop Levi's Jeans at Shopbop.com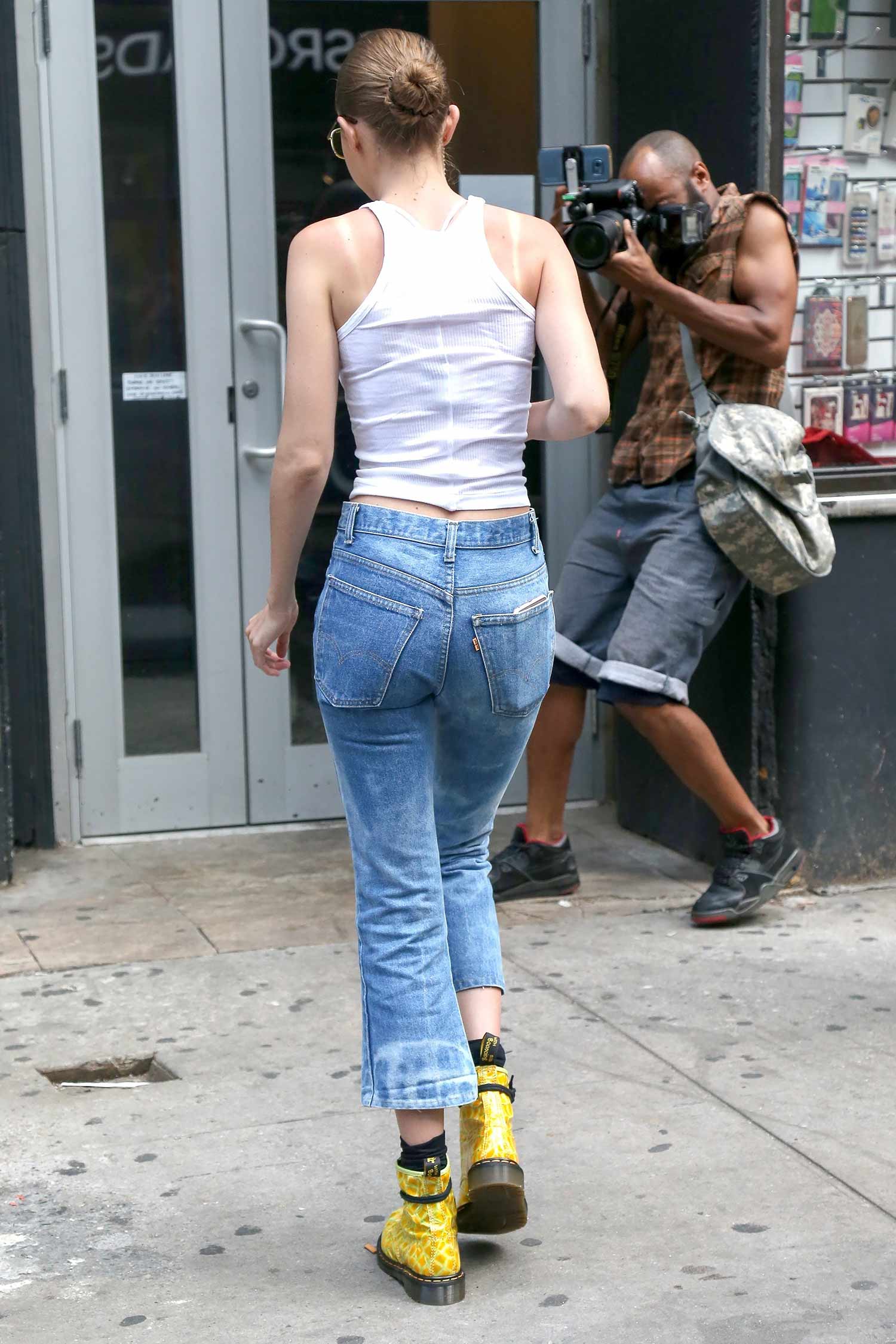 I also saw this 73 questions video that Gigi did with Vogue last week, which you should check out! It really shows off her fun side and of course she's wearing double denim throughout it all!
Image Credit: BACKGRID