Super model Gigi Hadid got pictured out with her model sister, Bella Hadid, for a girls night out on the town at the Nice Guy, in WeHo, California. I have to say that neither of them looked too happy to see the paparazzi though, but then again, who would if you're trying to enjoy your night out and you keep getting hounded? Such a catch twenty two!
I'm beginning to think that both Bella and Gigi might share jeans actually. Reason being, we saw Bella Hadid in these FRAME Le Mix Jeans in Remix not that long ago, and now Gigi is wearing the same pair! If you and your sister are the same size though and both have a similar taste in fashion, why not share? I know the Kardashian's do the same thing too! Going back to the FRAME Le Mix Jeans in Remix though, Gigi styled hers with some peach coloured slides, a white off the shoulder crop top, and a long pink pashmina.
What do you think of the way that Gigi Hadid styled these FRAME Le Mix Jeans? It's not too dissimilar to how Bella styled them since they both chose a crop top, but Gigi chose flats and a different colour combination. If I was to choose between the two girls, it would be Bella's outfit that I like the most actually, but that's my personal opinion. But getting to the jeans exactly, are you a fan of them? I kind of like the mish mash of the denim patchwork and different shades, plus the cropped, raw hem hem is very unique. It almost looks like a dog took a bite out of it, don't you think?
Shop FRAME Denim at Shopbop.com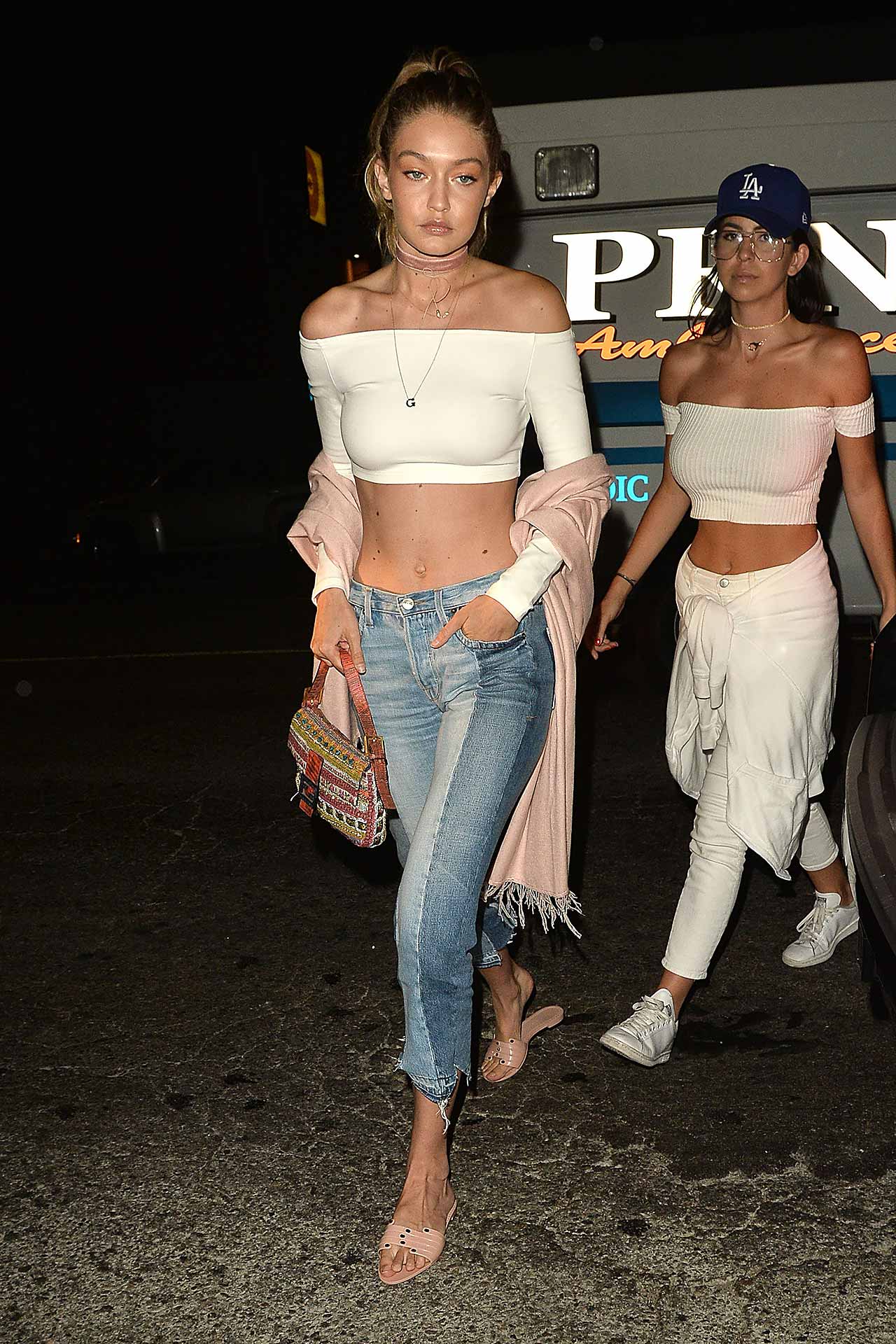 Image Credit: Roger / AKM-GSI