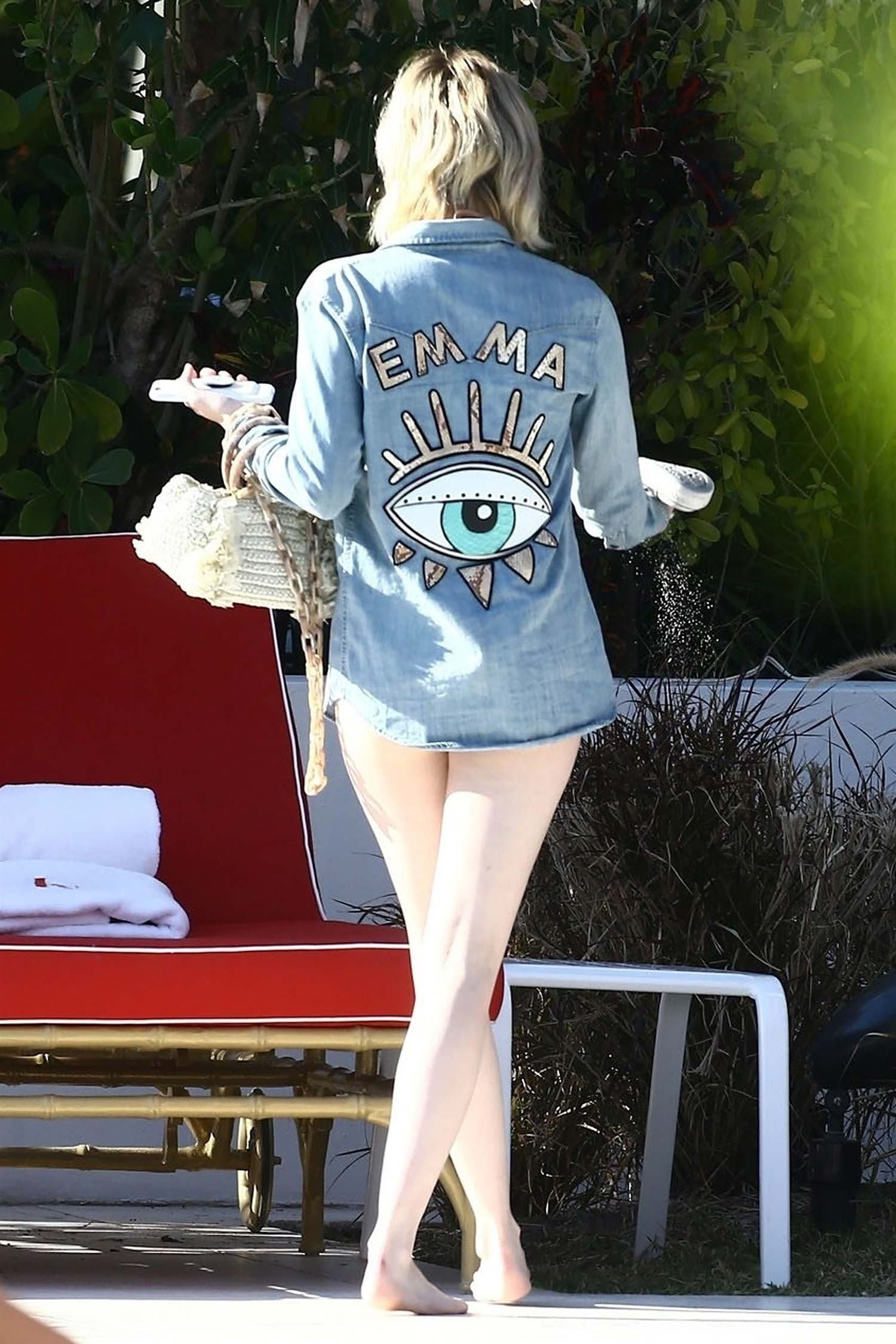 The lovely Emma Roberts spent some time on the beach with friends in Miami, Florida a little while ago. They were seen relaxing by the pool and enjoying some down time as a mini vacation just before the holidays started.
Emma is no stranger to us here at The Jeans Blog as we know she adores her denim, but instead of wearing jeans this time, she opted to wear a Custom MOTHER Denim Shirt over her swimsuit. How cool is this shirt? It's got her name 'EMMA' written across the back, above an eye. It's definitely a unique piece that I hope she wears more often actually as I think it would look great with skinny jeans!
Now obviously as this MOTHER Denim Shirt is custom made for Emma, it's not available to buy, but you can get very similar ones that have embroidery on them by clicking here. I can definitely say that if I had a custom denim shirt like that with 'Lorna' on it, I would be wearing it often! What's your opinion on it? Is it something you could wear all the time or just for vacation?
Shop MOTHER Denim at Shopbop.com
Image Credit: VAEM / BACKGRID