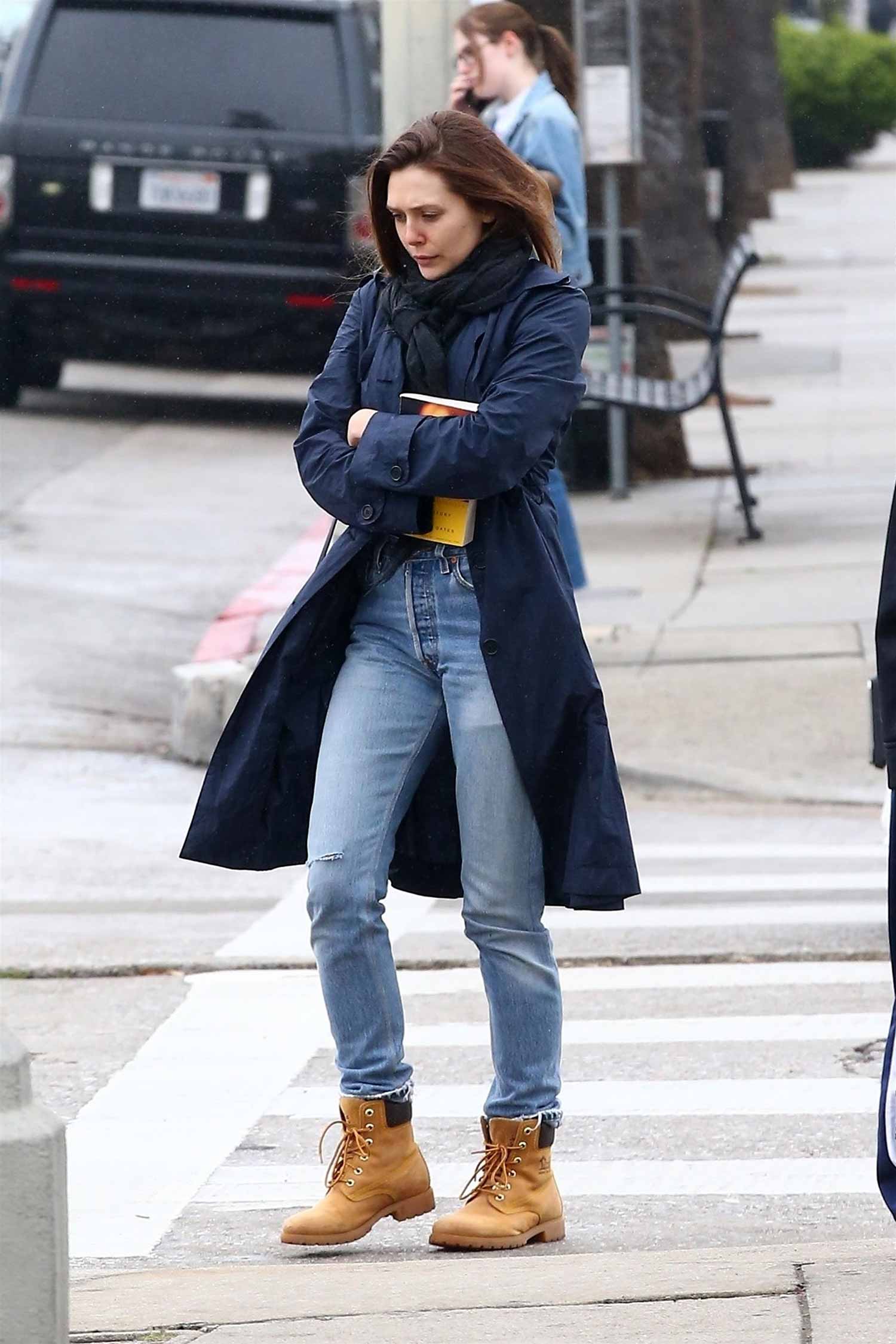 Avengers actress, Elizabeth Olsen, braved the rain to enjoy brunch in Los Angeles, California with some friends. I always find it funny when I see the description 'braved the rain' as it's such a common occurrence here in the UK, it's more rare for it to be sunny.
Elizabeth wore a pair of Vintage Levi's Jeans which she styled with some Timberland boots, a long navy trench coat, and a black scarf. I can't recall us ever getting a sighting of her before on The Jeans Blog, but she has amazing denim style so I'm happy to see these photos!
I'm not surprised that we're still seeing Vintage Levi's Jeans out and about everywhere. They're still the number one trend in denim when it comes to what the celebs and fashion bloggers are wearing. So much so that they're almost becoming the new skinny jean! How many of you are loving them? And who's excited for Infinity War on the 27th?
P.S. – Don't forget Shopbop currently have 25% off with the code EVENT18 at the checkout! So if you love Levi's, now is a great time to shop some new pairs of jeans! For more info, click here.
Shop Levi's Jeans at Shopbop.com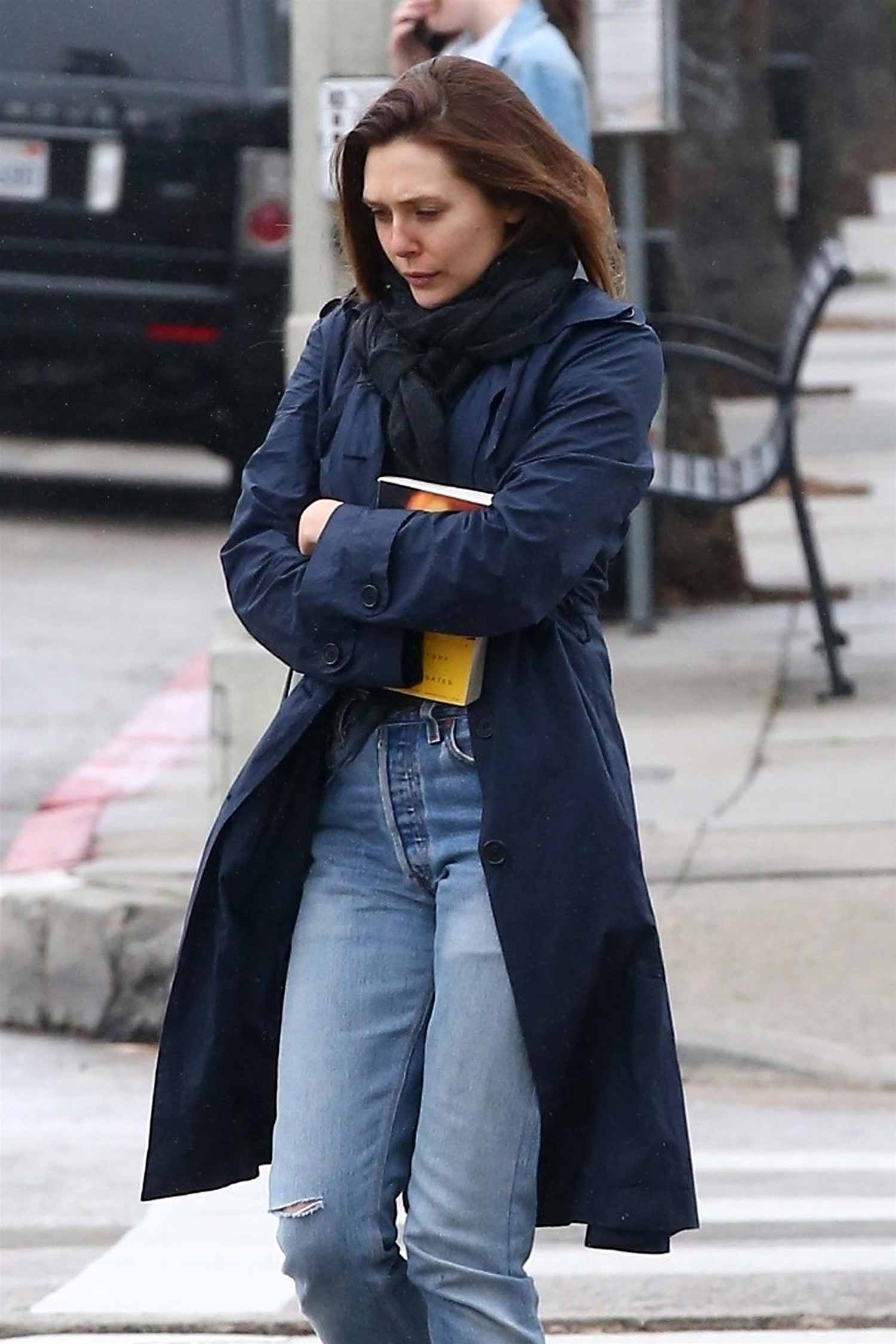 Image Credit: CPR / BACKGRID