Model, Bella Hadid was seen in Los Angeles, California after attending the 2019 Met Gala. She was enjoying lunch at Beverly Hills restaurant, Via Alloro and was dressed to kill, dripping in Dior. Dior is pretty much the it brand of the moment, much like Gucci was for us last year, so I'm not surprised that she is head to toe in their pieces!
Bella wore a pair of their really cool Dior Tie Dye Denim Cargo Jeans which she styled with their Wool and Silk Vest. She finished it off with one of the popular Dior Saddle Bags in Kaleidiorscopic (love that name) and wore their D-Sculpture pumps as well, all tied together with their new CD logo nylon belt. Now the cost of these clothing pieces alone is around $13,000 – $14,000, and that's without mentioning that her necklace and earrings, by Jacquie Aiche, cost a staggering $29,500!
I think Bella looks absolutely incredible though! I love the way the vest is so structured and formal, which creates a great juxtaposition against the baggy cargo pants which are so reminiscent of the 90's for me. The belt just ties it together and I love the pumps to dress it up! Everything here is classy and perfectly tailored, except the jeans, and that's what I love about mixing high and low pieces into one outfit, it makes it suitable for day time too! I'm definitely impressed!
Buy these Dior Cargo Pants online at Dior.com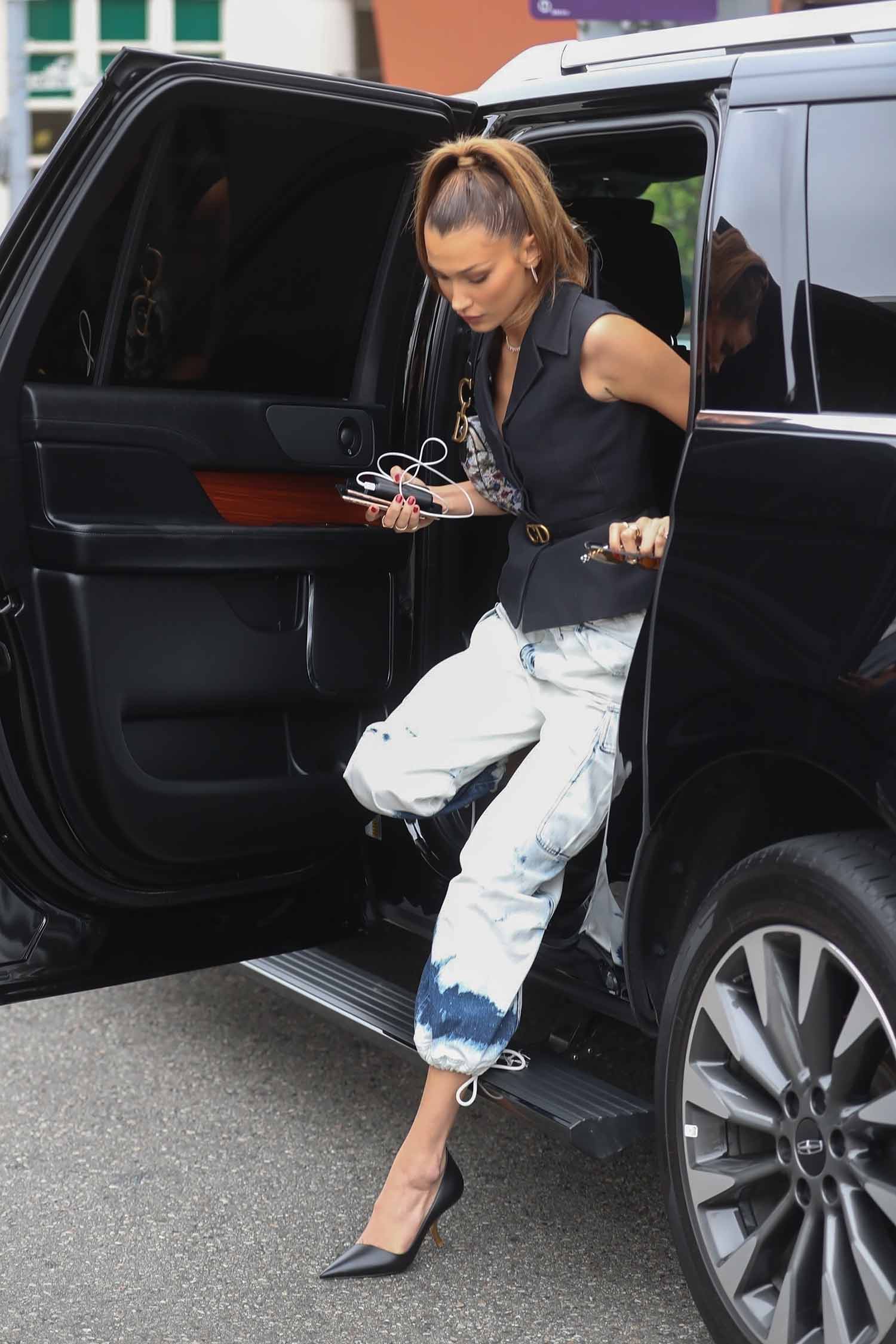 Image Credit: GAMR / BACKGRID