British fashion model and vintage style icon, Alexa Chung, made her way around New York City a few days ago before stopping to get some iced coffee on her stroll. This is the first time we have featured Alexa on The Jeans Blog, but I'm not surprised by what denim brand we caught her in as she wears it almost religiously.
Alexa opted for her vintage Levi's denim cut off shorts, which she styled with a printed blouse and some white high tops with socks. I love the little finishing touch of the wicker basket bag, how cute is that? I've always found Alexa's style to be very vintage and retro inspired, so I'm not shocked by the choice of visible socks with her sneakers. I think it's quirky and really shows off her personality well. If it was me, I would have probably gone with sandals, but I have a much less inventive style than she does.
How many of you denim lovers are still loving your vintage Levi's denim shorts? They are still one of the most popular brands that I see out and about on the streets as well as on celebrities and fashion bloggers, so I think they are here to stay for a good few seasons more as long as a new trend doesn't creep up. Do you prefer the lighter or darker washes on your denim shorts though? And what do you think of Alexa Chung's pair? Buy Levi's online at Shopbop.com and vintage Levi's at Urban Outfitters.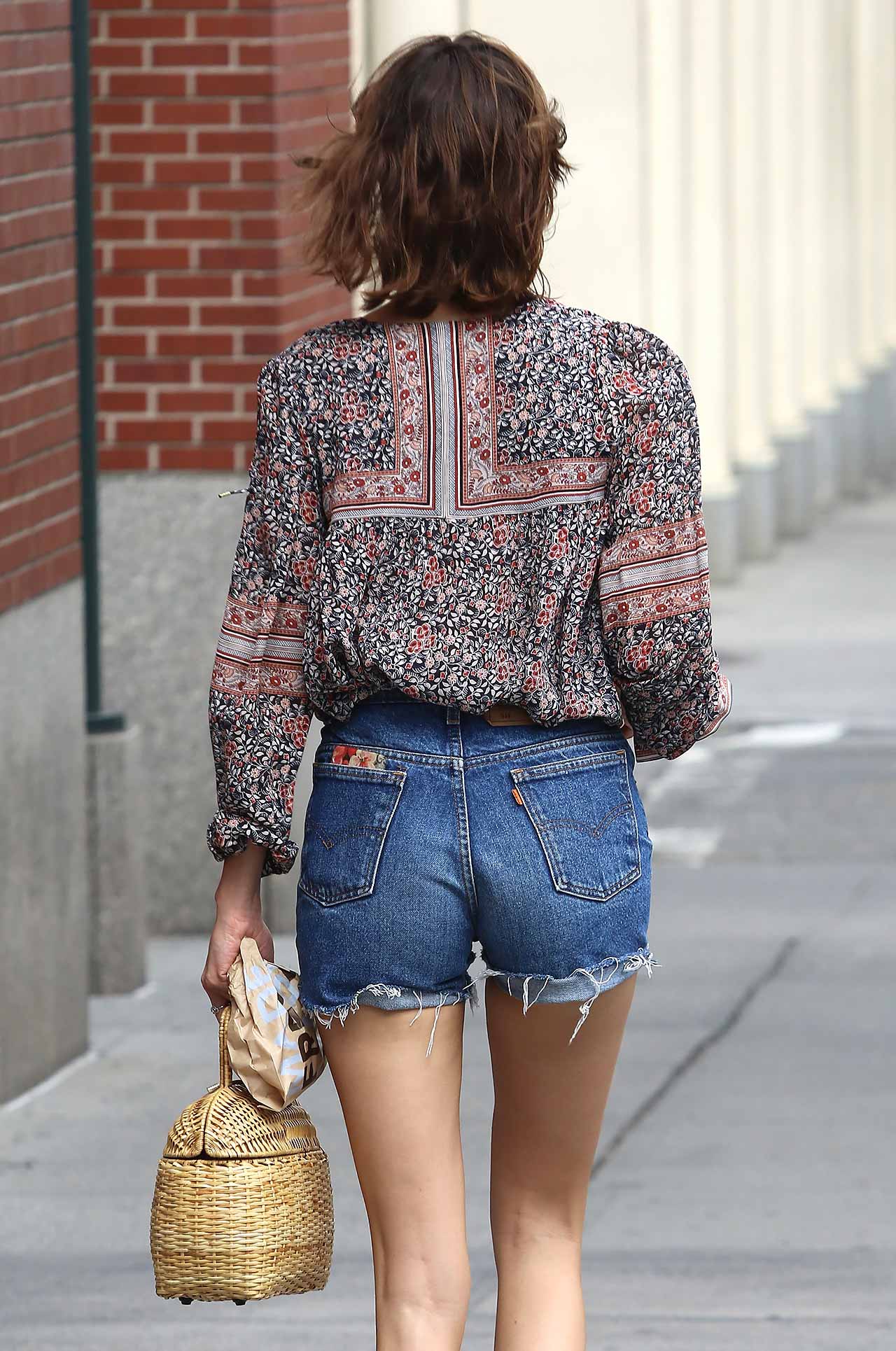 Image Credit: AKM-GSI