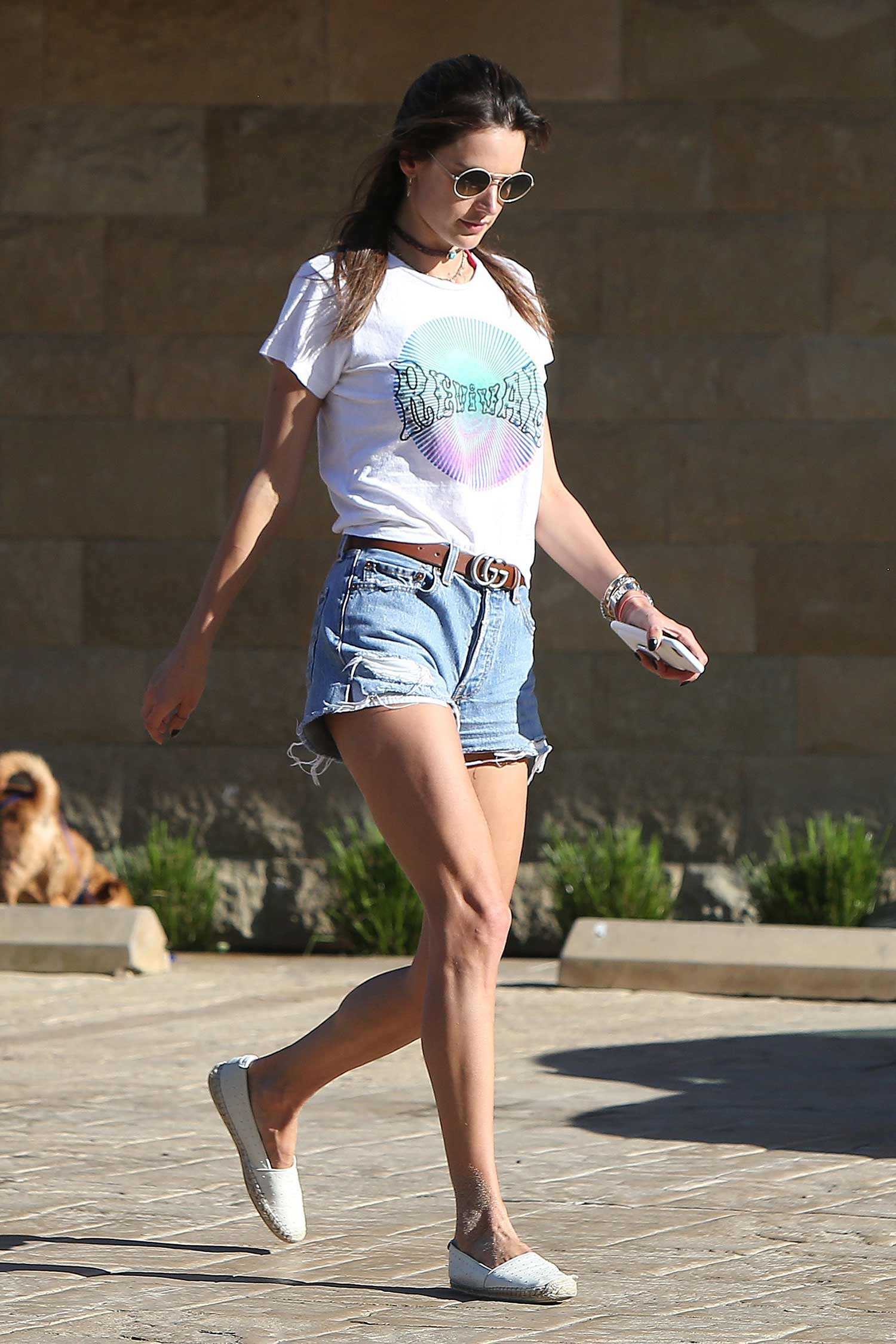 Model Alessandra Ambrosio got pictured while heading back to her car after hanging out with her friends at Nobu in Malibu, California. I've never been to a Nobu since I'm not located in the United States, but I know the Malibu one is on the beach, which explains the sand on her feet.
For the day, Alessandra embraced the hot weather in a pair of Vintage Levi's Denim Shorts which she wore with a Gucci GG Belt, some white espadrilles, and a Revival t-shirt. I've not really seen the combination of the Gucci Belt with such low key pieces like this as it's usually dressed up, and I'm not sure I like it entirely if I am honest as I think it would have been better without the belt.
Vintage Levi's Denim Shorts are always a winner and a go to in the summer months as they're just so easy and versatile to wear. You might think they're only casual, but you can definitely dress them up too as they help to keep outfits from looking too overdone. I've often worn my own with shirts and blazers before. What do you think of the way Alessandra styled her denim shorts? Do you like it?
Shop Levi's Jeans at Shopbop.com
Image Credit: T Maidana / BACKGRID