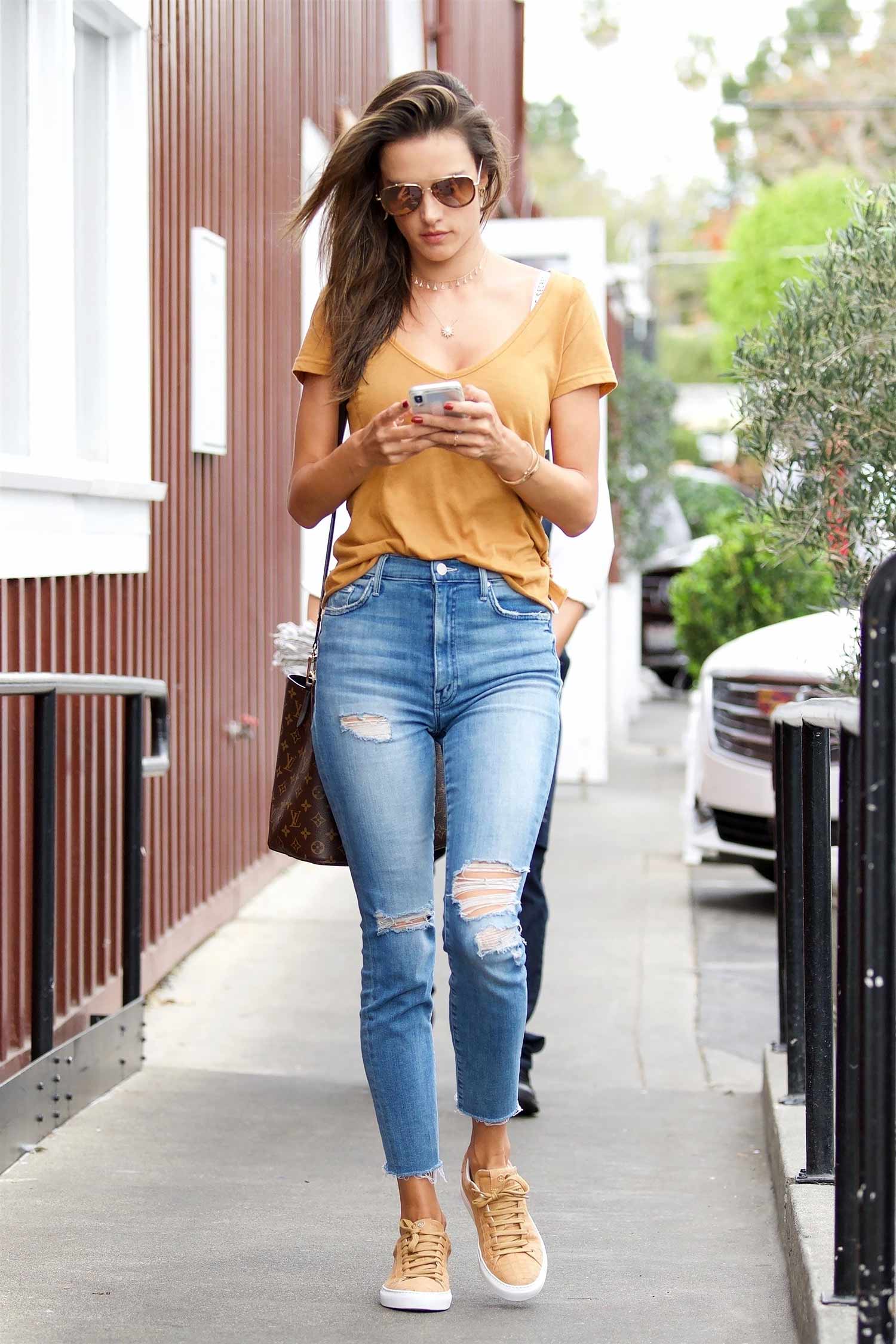 Alessandra Ambrosio was pictured checking her phone while doing some shopping in Los Angeles, California a couple of weeks ago. I just recently found out that she got a divorce, so no wonder she's not wearing RE/DONE Levi's anymore since it was her husband's brand. I wonder what's going to happen to its popularity now?
The jeans Alessandra chose to wear here are the MOTHER Swooner Ankle Fray Jeans in Losing Control which she styled with a yellow t-shirt and camel low tops. I actually really love this entire look, I know it's casual and as easy as it gets, but the colour combination is great! It's not often we see such a flattering shade of yellow.
Speaking of the MOTHER Swooner Ankle Fray in Losing Control, I own these and think they're great. I've had them for a couple of months and have only had chance to wear them once so far, but from that all day experience, I liked them a lot. The wash is really pretty and they obviously have a great fit. Despite my differences with the actual brand, they do make great jeans (even if that does pain me to say it, ha ha). What do you think of this outfit on Alessandra?
Shop MOTHER Jeans at Shopbop.com
Image Credit: Felix / BACKGRID