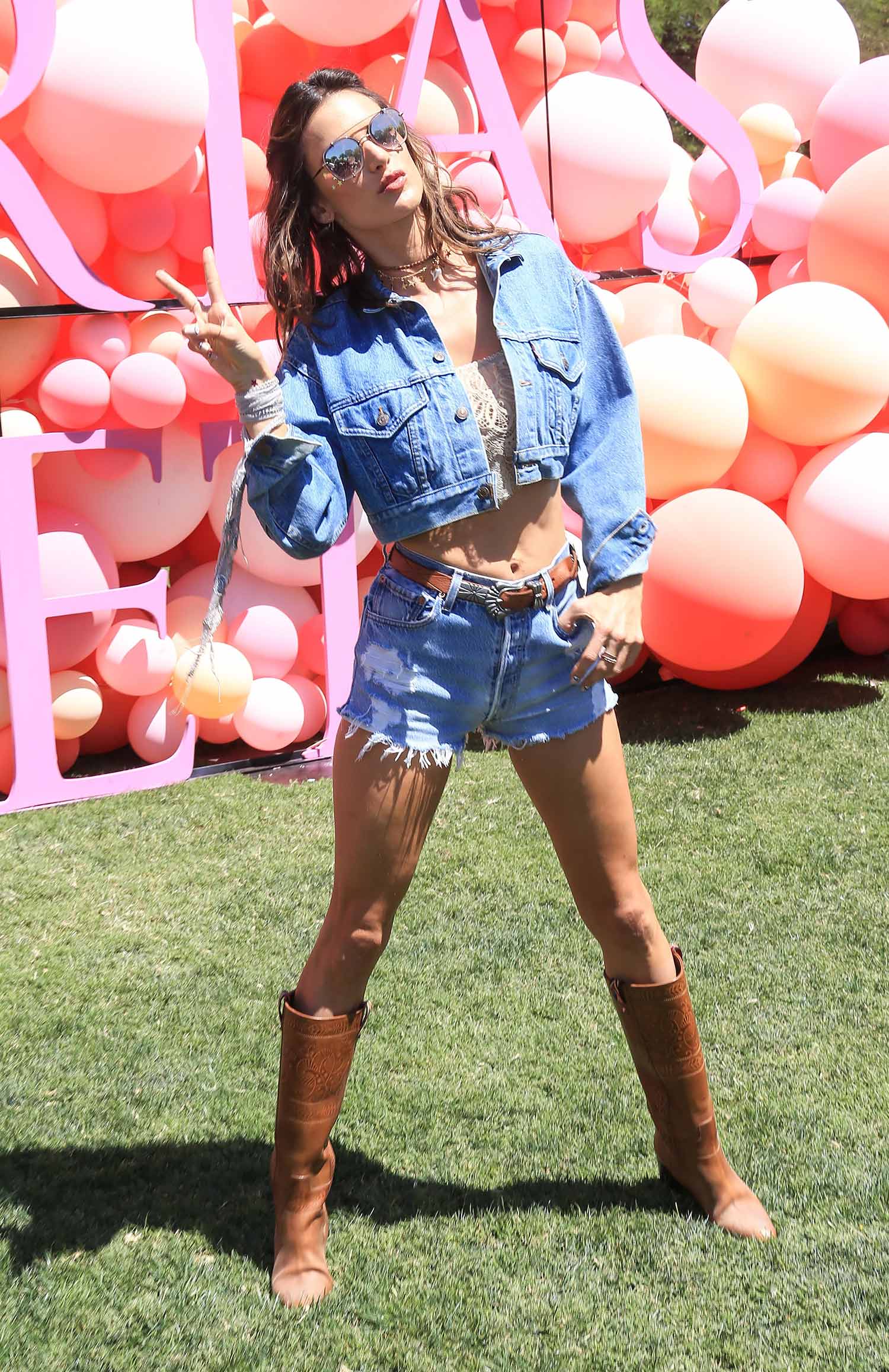 Supermodel Alessandra Ambrosio had fun while posing for photos at the Victoria's Secret section during Coachella in Indio, California last weekend. A lot of the Angels were there to help promote the brand and of course enjoy some great music.
Alessandra wore a pair of RE/DONE Levi's Denim shorts with a RE/DONE Levi's Cropped Denim Jacket, creating a gorgeous double denim look. She also chose a PAIGE Rhee Belt to complement her Cowboy boots and lace crop top. There's always something Boho and Western inspired when people dress up for Coachella. It often carries the same vibe in all the outfits we see.
There's so many double denim outfits around the moment, it's all we're seeing and I'm loving it! The more denim the better in my opinion (well, within reason) and when we get to see multiple pieces on the celebrities in our celebs in denim section, it's fantastic! I do think the RE/DONE Levi's Denim Jacket could fit Alessandra a little bit better though as it's baggy and boxy, but I know that's the look she was going for. The RE/DONE Levi's Denim Shorts however fit her perfectly! Do you like it?
Shop RE/DONE Levi's Jeans at Shopbop.com
Image Credit: AKM-GSI