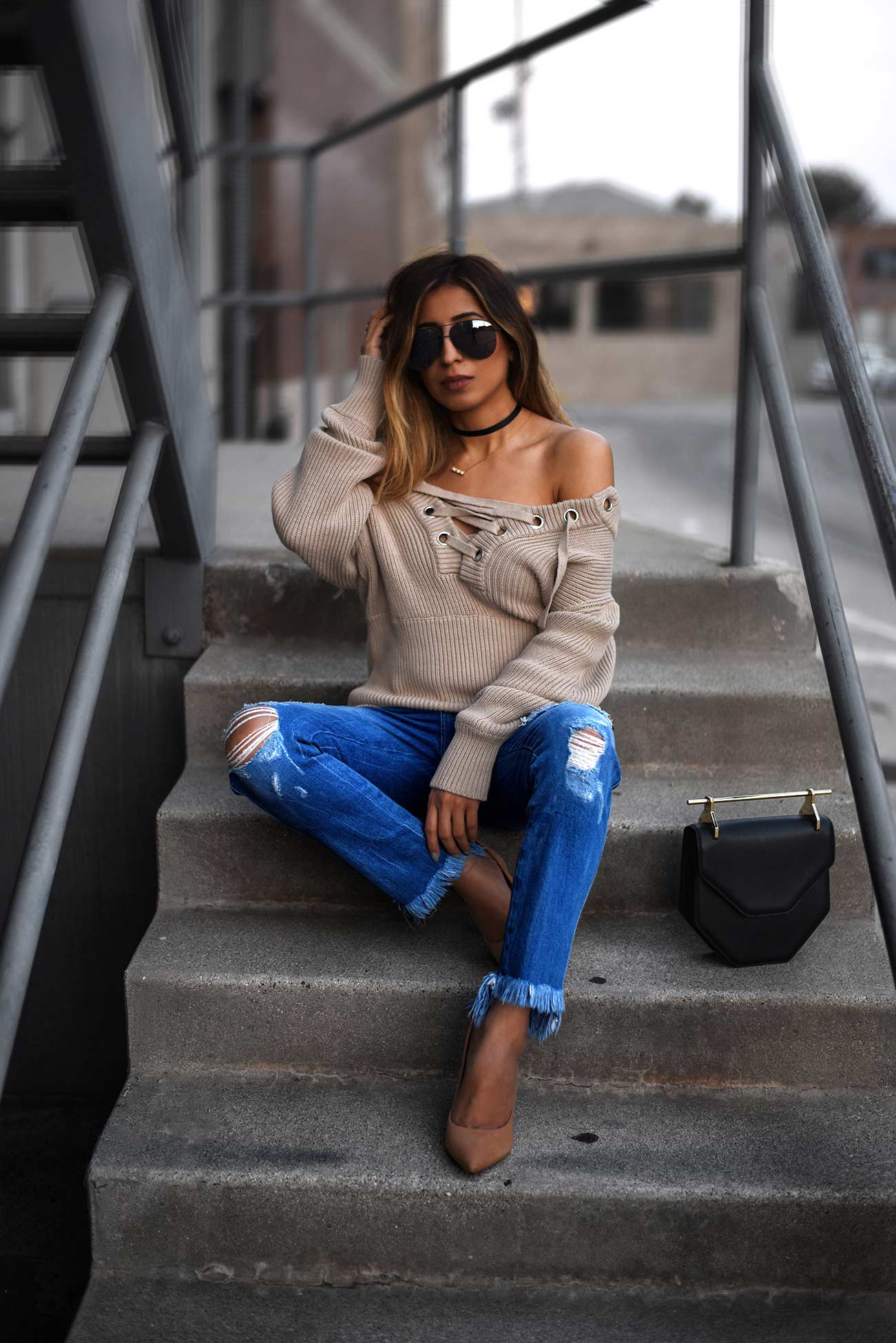 Fancy Correctitude in Zara Jeans
Here are this months top 10 fashion bloggers in denim for the month of September. Fashion Month is almost coming to a close with some Paris Fashion Week collections still to be shown, so the bloggers have been out in full force with their outfits and busy schedules. With that in mind, we have looked back to the beginning of this month for some of the best fashion blogger outfits featuring denim. I'm happy to report that they all feature jeans and only two denim skirts as we are transitioning to Fall now.
I've personally rounded up a lot of the top fashion bloggers that everyone knows just from looking at their photos, but I've also included those who have amazing personal style too and a love for denim in general. There are some that we feature quite regularly here at The Jeans Blog, since they are addicted to denim as much as we are, but it makes a great roundup. You can tell that frayed hems and mom jeans fits are still trending hugely right now, and there's a lot more creativity with washes, distressing, and patchwork going on. Who do you think looks best in their jeans this month?
Shop Similar Jeans & Denim at Shopbop.com
The Blonde Salad in a Citizens of Humanity Denim Skirt
Fashioned Chic in MOTHER Denim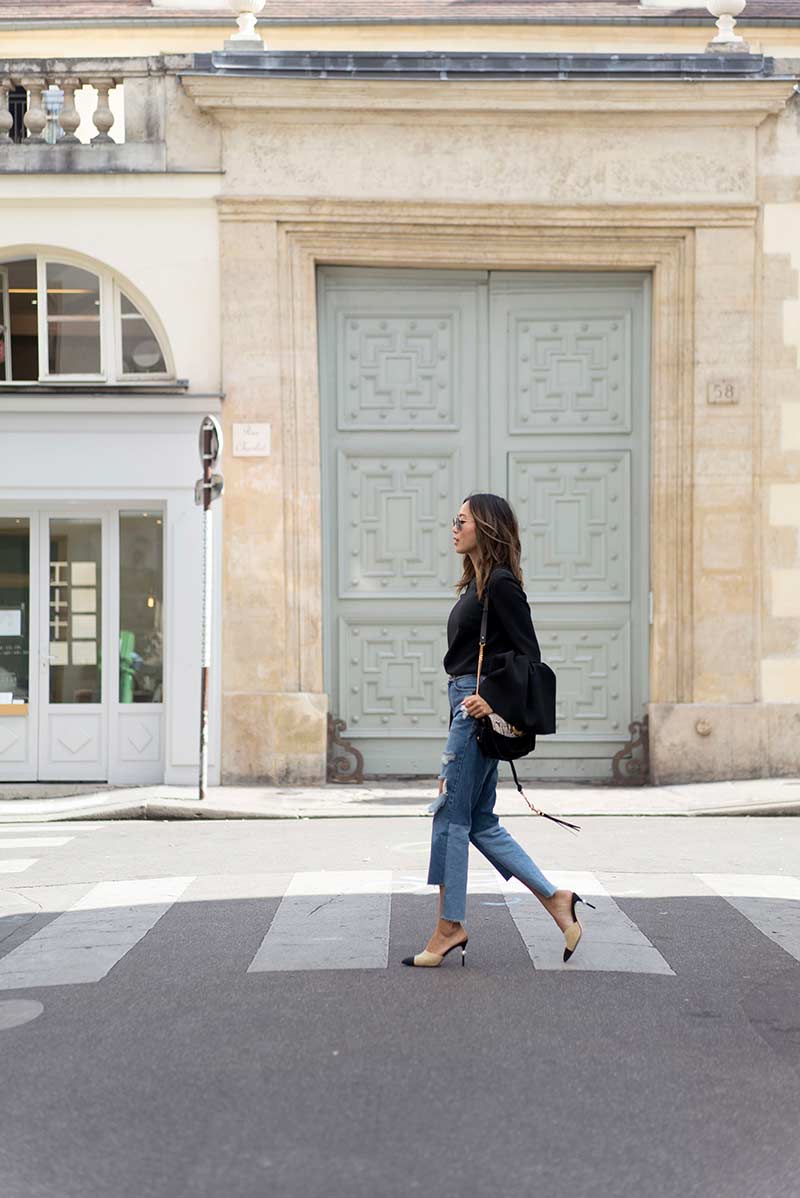 Cara Disclothed in a Madewell Denim Skirt
Brooklyn Blonde in FRAME Skinny Jeans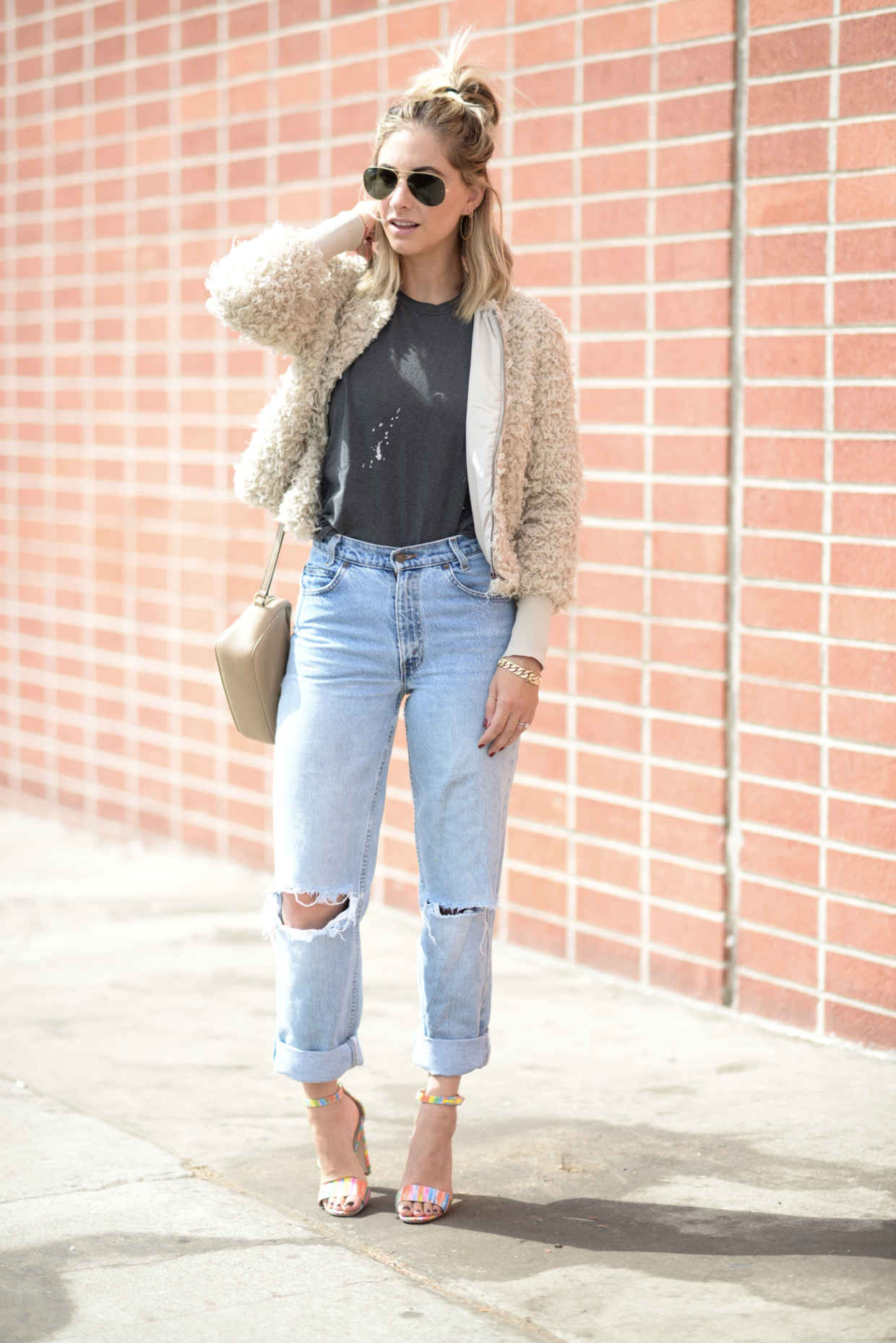 Cupcakes and Cashmere in Levi's Jeans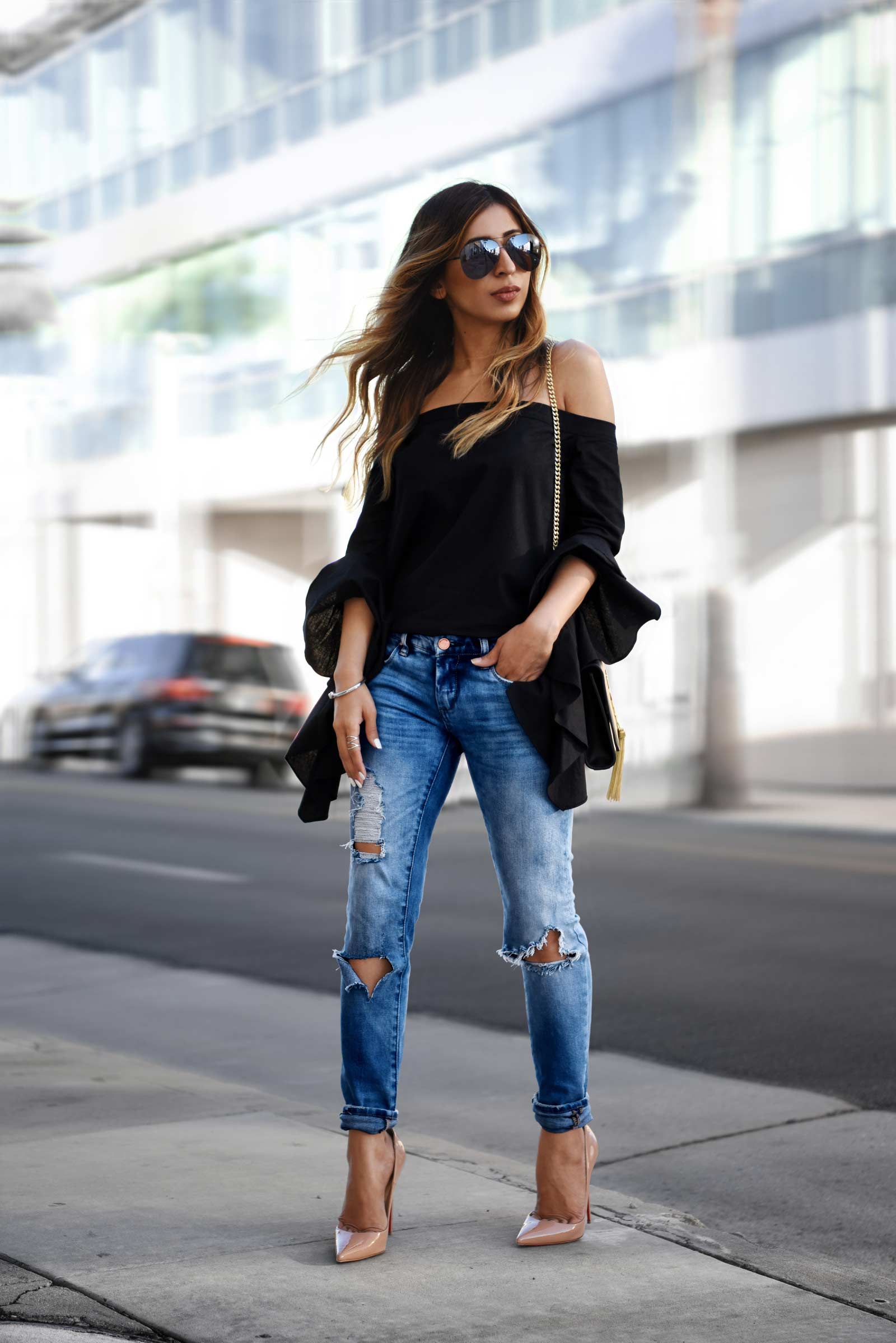 Fancy Correctitude in BLANK NYC Jeans