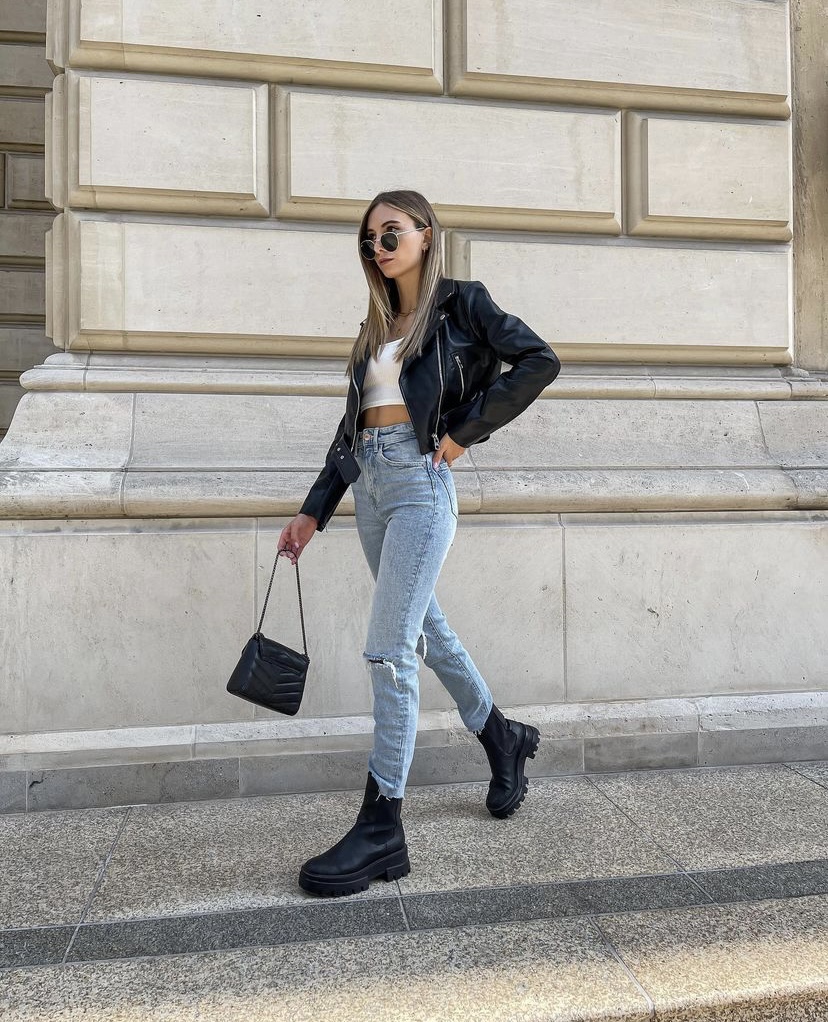 The chunky boots and jeans trend for Autumn
Autumn is in full swing and there's a boot trend that isn't leaving our daily social media viewing: chunky platform style boots! Everyone is wearing these! I think they first came on the scene a few seasons ago when Bottega Veneta brought some rubber versions out, but every other brand has followed suit and there couldn't be a more popular women's boots trend at the moment!
One of the most popular ways to wear these chunky style platform boots is by pairing them with mom jeans! It's a look that I am seeing all over Instagram, Pinterest, and TikTok! Think the popular Dr. Marten's style boot, in a Chelsea shape, or think Hunter rain boots, in a slimmer silhouette and more fashionable. I haven't personally jumped on board this boot trend just yet, as I don't know how comfortable I feel with it, only being 5ft 4″, but we will see!
You can opt for laces, like a lot of the girls are doing, and then cropping or cuffing their jeans, to show the boot off, or you can go for the pull on style boot and tuck your mom jeans into the opening, to really give off an 80's vibe. However you choose to wear these chunky women's boots is up to you, but you can't really go wrong. Even wearing a more flared pair of jeans and having the hemline drape over the boots works, as you can see below. As iconic and as statement making as they are, they seem to be incredibly versatile, which I honestly wasn't expecting.
How do you style this women's boots and jeans trend? Well, there are many ways in which you can! I've seen a lot of leather jackets and cropped tops worn with it, to balance out the proportions, which works wonders when the jeans are on the slimmer side too. I've seen ladies wearing longer, unbuttoned coats and knitwear, to give more of an effortless vibe. I've seen a lot of the oversized plaid shackets being worn, as well as cropped puffer coats. Honestly, it seems like you can't go wrong. If the jeans aren't your thing, you can even pair these chunky boots with a denim skirt and tights. It's endless! Just be sure to balance out the proportions and wear a tighter top underneath to show your waist. That helps stop all the fabric and bulkiness overwhelming your body frame.
The most common colours for these boots are black and white, with black being the most versatile and worn colour by everyone, celebrities included. White does make a statement and looks super chic with black skinny jeans and a white knit, but if you want to ease into this trend subtly, I definitely recommend black! What's your opinion on chunky boots and mom jeans for the autumn months? Are you wearing this trend too? Or is it not your thing? Let me know in the comments!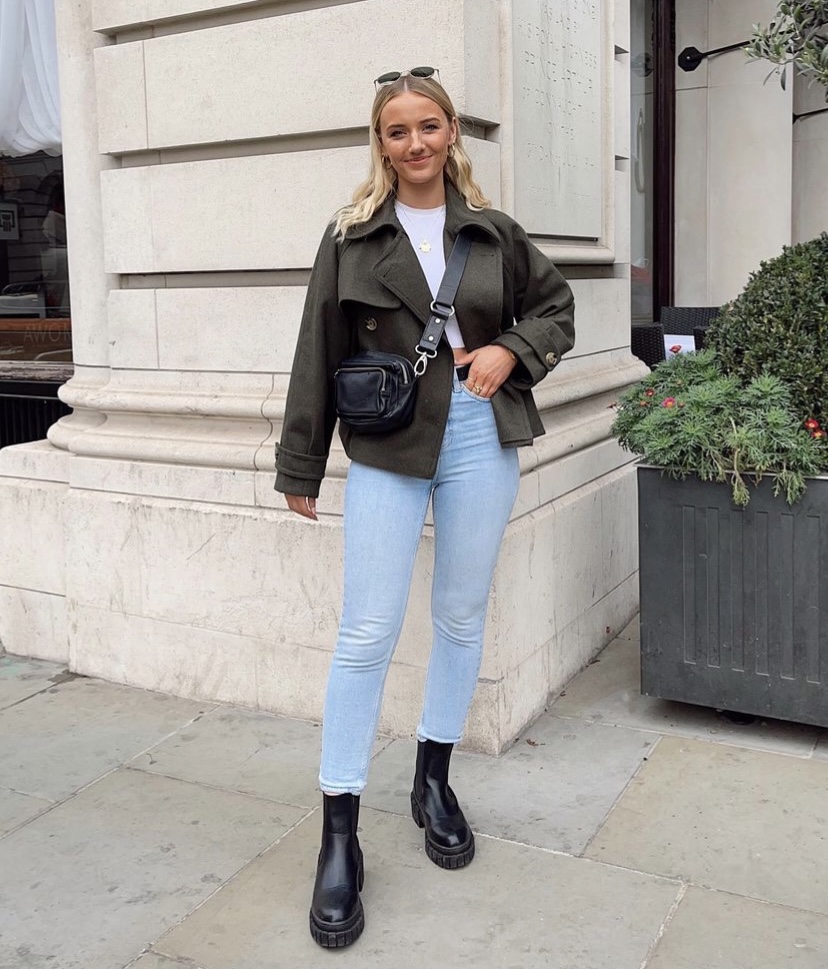 Images courtesy of @Mariajblogs @@Chantal.pe @Itsemilyjames @Paulinakurka