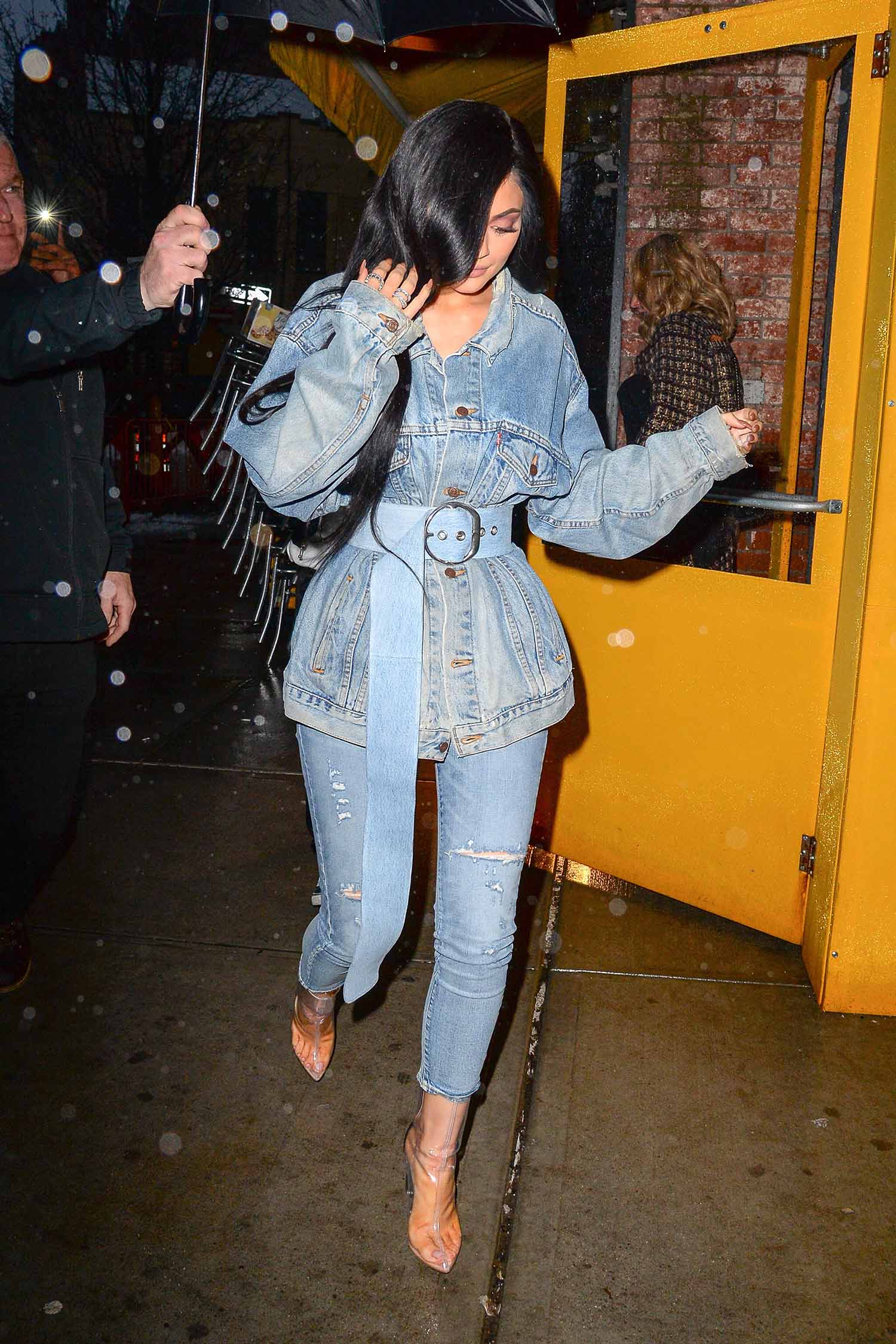 When I first saw these photos of Kylie Jenner coming out of Sarafina Restaurant in Soho, New York during a rain storm, I thought they were incredible! The first thing I spotted was an overwhelming amount of denim, but in such an amazing way, not the rain or the umbrella holder in the back.
To create this outfit, Kylie paired together the AGOLDE Sophie High Rise Cropped Skinny Jeans in Outsider with an oversized Levi's Denim Trucker Jacket, which she belted with denim as well to nip it in and show off her tiny waist. So that the triple denim was the complete focal point of the outfit, Kylie wore a pair of the Yeezy Season 3 PVC Ankle Boots so that no other colour was a part of the look.
If you're wondering how to wear double denim or even triple denim, I think this is perfect! Usually I suggest two different shades of denim entirely, but these lighter washes are similar to each other and complement each other perfectly. I think the denim belt actually makes the entire outfit though as it shows off Kylie's figure. Without it, it could be overwhelming.
I'm glad that more and more ladies are trying out different brands for our celebs in denim section. It's making it really interesting and current. We don't feature AGOLDE all that much, so I'm glad that Kylie Jenner decided to use them in this outfit. We see Levi's all the time, so I'm happy she didn't do a double Levi's look and chose something else. The Sophie looks like a great cut and this Outsider wash is so pretty! Definitely a pair I'm adding to my wish list. What do you think of this triple denim outfit?
Shop AGOLDE and Levi's Jeans at Shopbop.com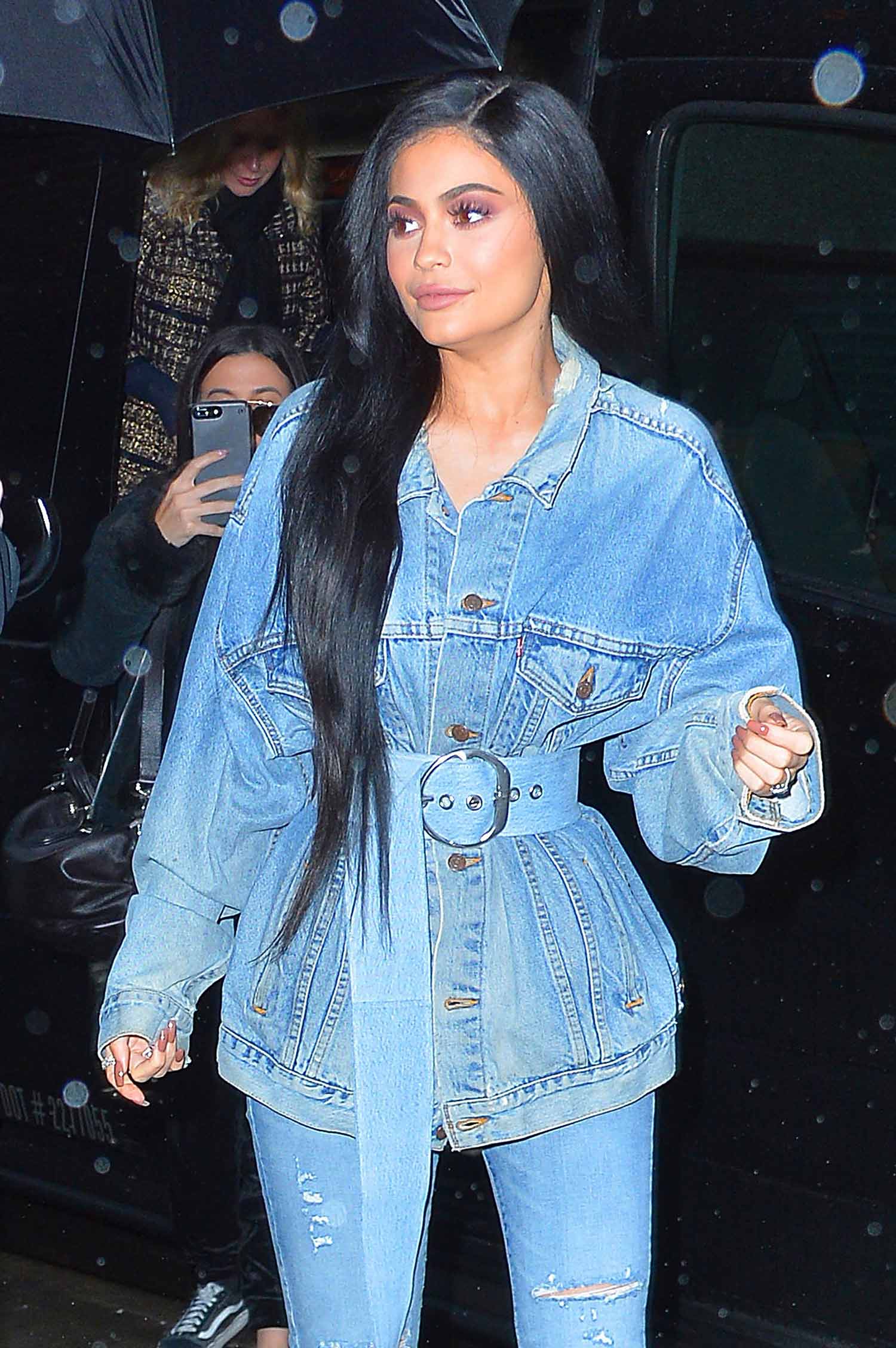 Image Credit: PapGossip.com / AKM-GSI