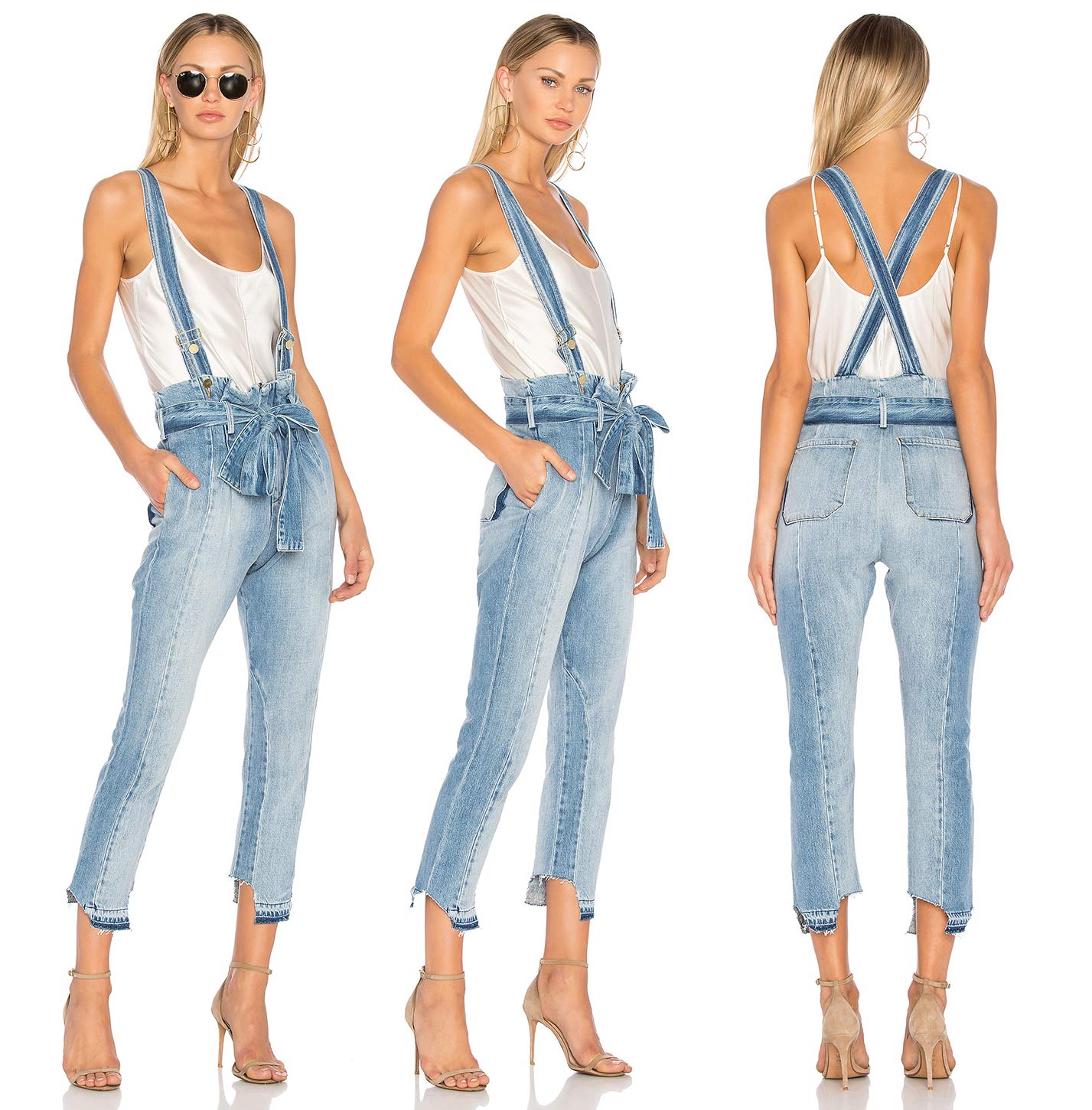 For this weeks Find of the Week, I wanted to do something a little quirky again, but wearable and loved. You might remember how popular the original FRAME Le Mix Jeans in Remix were, having been worn by so many celebrities and fashion bloggers, well now FRAME have decided to create the Le Mix Overalls! The wash is called Skyline Mix, so it's slightly different to Remix, but they are still equally as cool!
These denim overalls feature adjustable overall straps and an optional self belt, which you can see tied around the middle. We don't often see overalls with this kind of feature actually, so I think it's incredibly unique! These also have no bib, so they remind me a little bit of suspenders. They have raw and cut hems and skewed patch back pockets, giving them that worn in feel. They haven't forgotten the hip pockets either though, those are side seam pockets which will definitely come in handy!
These FRAME Le Mix Denim Overalls are made of 100% cotton, so they have a rigid feel to them, and they are made in the USA like all FRAME denim is. The inseam is 24.5 inches long and the leg opening is 14.25 inches, so you can see they look like a great cropped, straight leg jean. All the measurements are taken from a size 27 as well, so if you're that size, you know exactly how they will fit. Cool aren't they?
Shop these FRAME Le Mix Overalls at Shopbop.com & Revolve.com