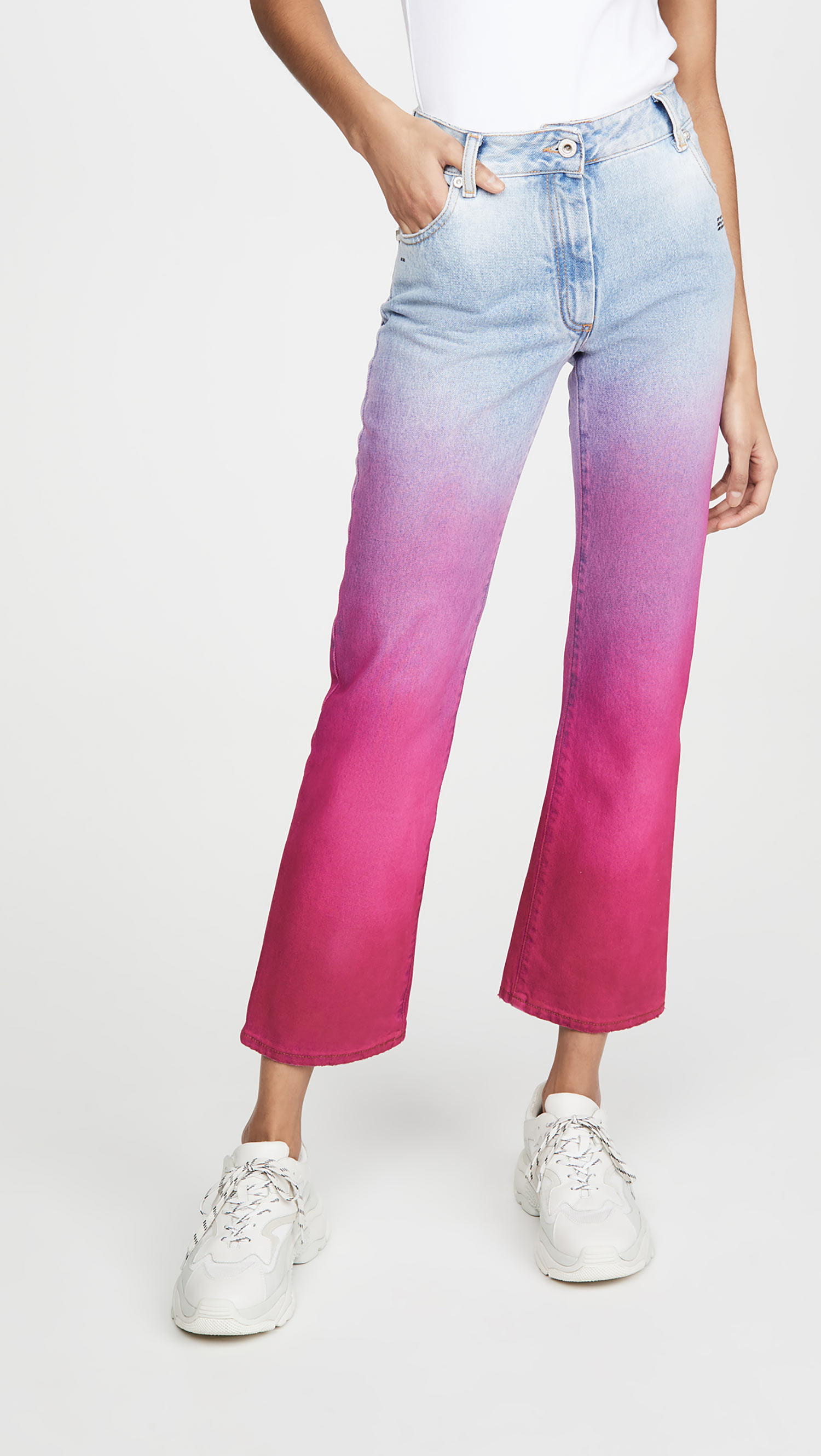 As Spring approaches, denim brands often bring out their take on some fun, bright colours and new styles! One brand that always breaks the boundaries is Off White, and these new jeans are really cool! They are the Off White Degrade Cropped Jeans in Bleach Fuchsia and they're so fancy! I can just imagine these for festivals and Summer fun!
These Off White jeans are a cropped bootcut, so they have a rise of 10.25″, an inseam of 28.25″ and a leg opening of 15.75″, giving them quite a flattering silhouette on longer legs. They are 100% cotton though so they have no stretch to them at all, but vintage style jeans rarely ever do. The thing that makes these jeans worth it is the wash. How amazing is the vintage bleached top half that goes into a fuchsia pink ombre? I love how it creates a purple hue as it transitions.
Now these jeans are pretty pricey at $775 as the Off White brand comes with a higher price tag, but I imagine they would be a great purchase if you pick them up in the sale! A lot of the sizes have sold out though so they must be extremely popular! I'm wondering what celebrities we might spot these on in the coming weeks or months. Who do you reckon? I could definitely see them on Gigi or Bella Hadid, as well as Alessandra Ambrosio as they love cropped jeans. What do you think of these Off White jeans?
Buy these Jeans at Shopbop.com for $775