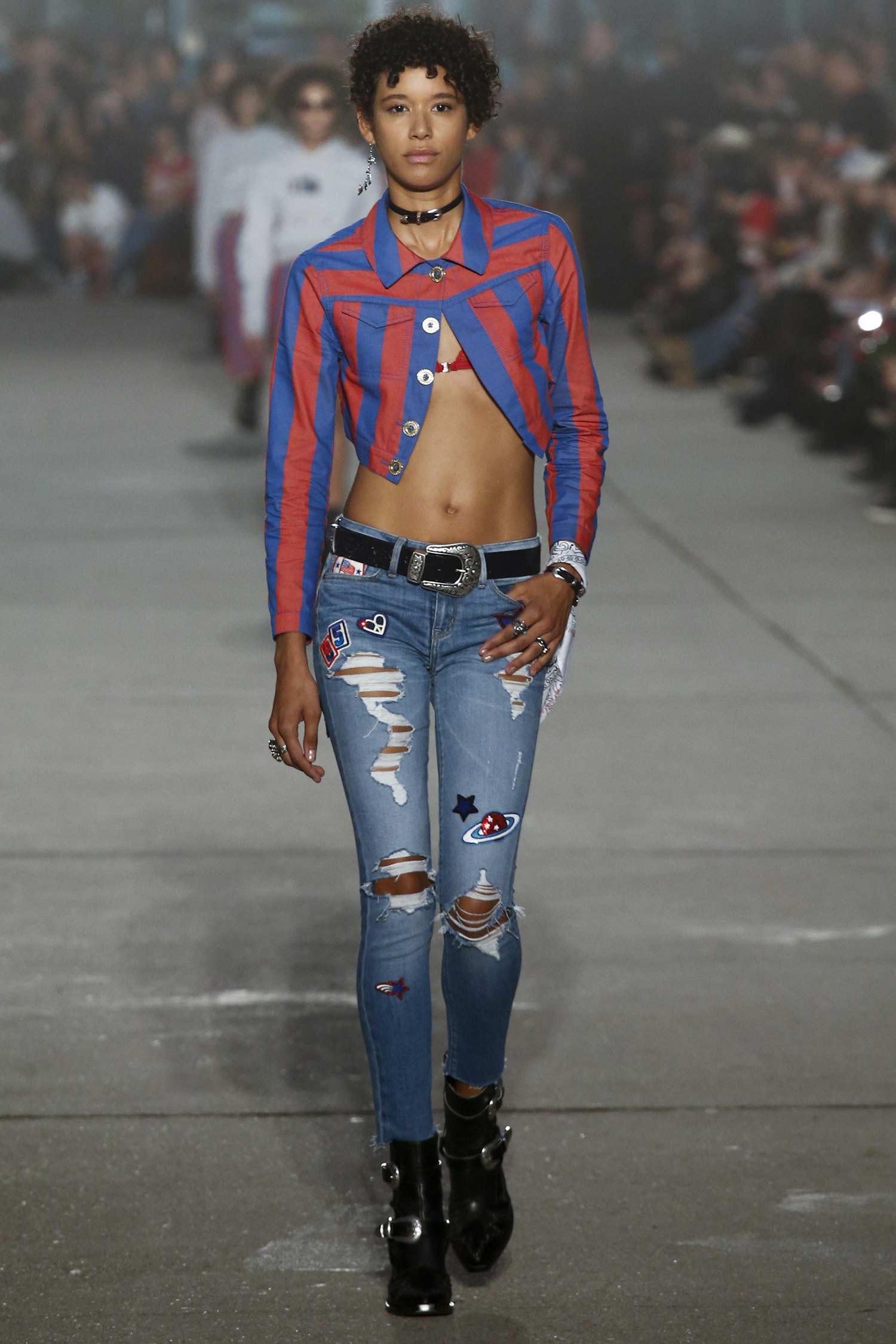 New York Fashion Week is in full swing at the moment and that means that designers are sometimes bringing denim to the catwalks. One brand to always feature an array of denim in his collections is Tommy Hilfiger. He definitely did not disappoint this Spring 2017 season either! His designs were filled with denim, from denim jackets, overalls, boyfriend and skinny jeans, with patches, stripes, raw hems, and more! There were so many denim looks that I had to include a Tommy Hilfiger post on its own!
The runway show was set by the historic Venice trestle sign which lights the way to the beach, showcasing the words 'Tommyland' in honour of the Tommy Hilfiger Spring 2017 show. Models Gigi Hadid, Bella Hadid, Stella Maxwell, and other famous faces graced the runway in the latest designs, in the carnival inspired atmosphere, while Gigi herself opened the show in a patchwork jacket. I'm not surprised by this as Tommy and Gigi have collaborated recently to bring out a collection of clothes designed by the model herself, so it makes sense that she's the focal point of the fashion show.
So what was the Tommy Hilfiger Spring 2017 collection about? There was a Western theme, a 90's inspired throwback, and a denim explosion with hippie elements. There was a famous vintage pair of patchwork Tommy Hilfiger jeans that the designer and his siblings worked on, making them more current for the social media generation as they were emblazoned with emoji patches. I think the entire collection was young and hip though, especially with the fits of the denim and the stand out designs that were created. Quirky embroidery and vintage inspiration is so hot right now!
It's a show that hardly anyone will forget as Tommy is known for doing New York Fashion Week proud, and it's definitely one I wont forget with this amount of denim either. Much like the Burberry SS15 show, I will always remember a designer who isn't afraid to make denim their focal point! What do you think of the denim from the Tommy Hilfiger Spring 2017 show? Do you like it? Check out the gallery below.
Shop the Tommy x Gigi collection at Revolve.com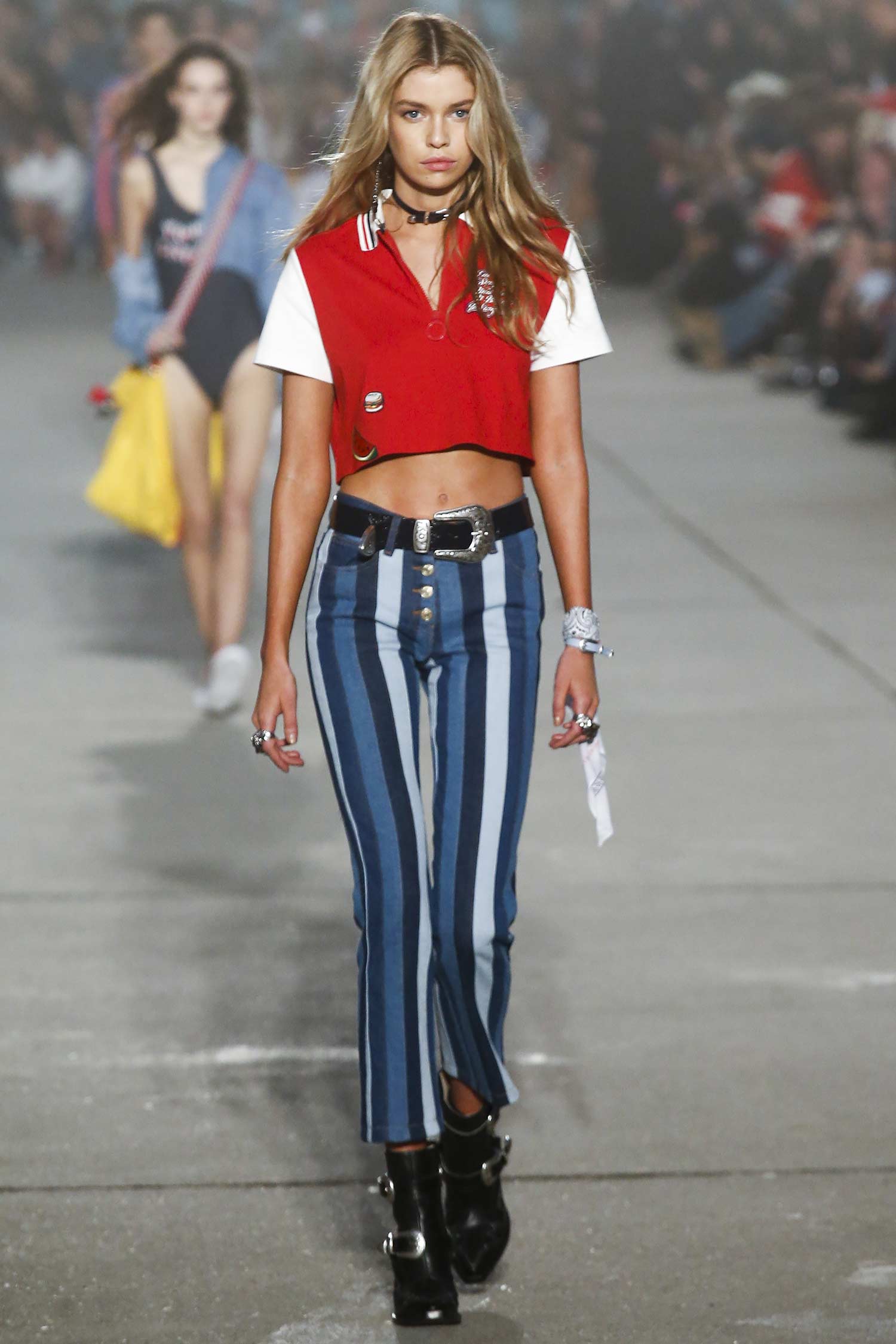 Image Credit: Vogue