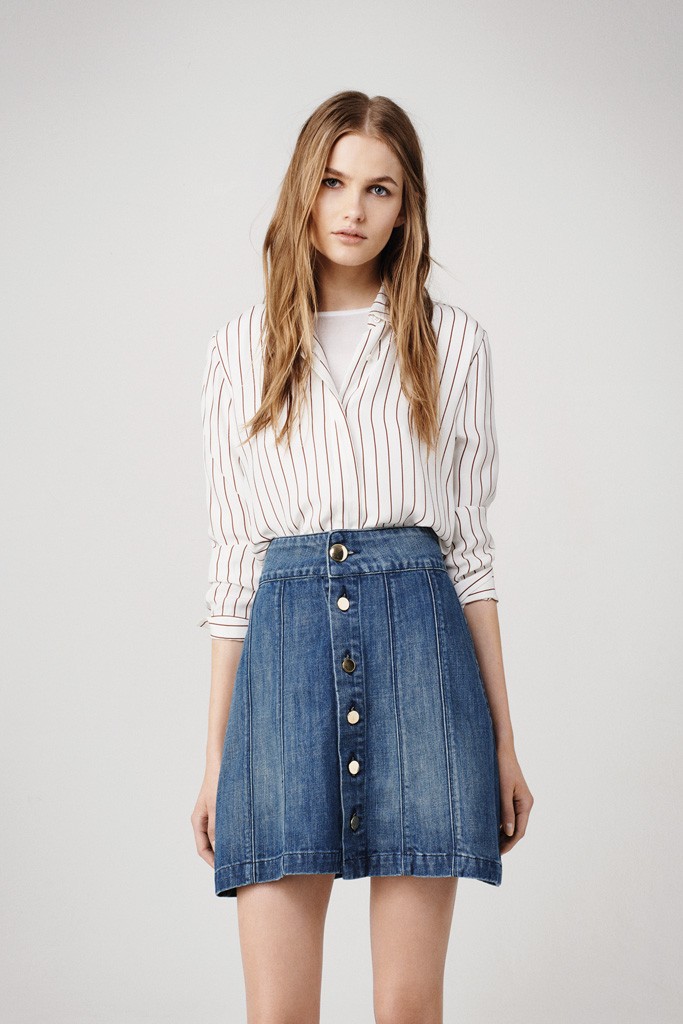 The brand new and highly anticipated (by myself) FRAME Denim Fall Winter 2015 Ready To Wear collection was presented during New York Fashion Week on Wednesday 11th February, last week. I'm a huge fan of FRAME Denim as I adore their classic approach to denim. There's something about their fit and attention to detail which just makes their jeans perfect, but they are so fashion forward and ahead of the game that the brand just excels!
The new Fall Winter 2015 denim collection, designed by co-founders Jens Grede and Erik Torstensson, see's them bringing a gorgeous Autumn colour palette to the table, mixing browns and creams with classic shades of denim blue which are just so inviting. The designers were intent on the new collection being "a sportswear collection with its heart in denim for fall". They took the path of the iconic Seventies cinematic style, designing slinky Henleys, a belted shirt dress, boyish sweaters and a gorgeous pair of suede bell-bottoms, along with a suede wrap trench.
All of these pieces were designed to complement the denim in ways that just give it heart, energy and a warm feeling, perfect for wrapping up in and keeping cosy in the cooler months. As the seasons transition into Autumn though, there's a gorgeous denim mini skirt with a buttoned closure which I think will be perfect for everyone! As soon as I saw these pieces being presented, I knew I would end up adding almost every piece to my wish list! Not only was the styling done to perfection, but the use of light beige for suede pants and looser fitting jeans for a more mature feel was wonderful! What do you think? You can see the images in the gallery below and you can buy the current FRAME Denim collection online at Shopbop.com.