PRPS Desoto Jeans – Raw denim is so very right now!
Yeah, hello all of you Jeans Blog fans! Posting here for the first time on my sister-in-denim's blog is Lisette, better known as "part" of Denimology.
If you are wondering why I am posting here, it's because I have SO many denim thoughts and limited space to express it all! So thank you, Lorna, for giving me the opportunity to expand here on your fabulous Jeans Blog!
Besides, I always love to think that all kinds of different people will be reached, and here is the thing: Lorna and I would love to have your feedback – any comments below the post will be welcome.
Now, about the wide leg jeans. What with all the sales going on right now, we also get some glimpses into the newest denim collections for spring 2018. And one of the styles that I have seen A LOT, were those wide leg jeans. Both in a raw and lighter weight denim, as well as distressed, but in a heavier weight and not overly distressed or ripped for right now. And – this is super cool – some of them come with an extremely high waist, very comfy. And you get to choose between a cropped length or slouchy and over uber-long inseams.
Some of these jeans are already available and for me, as I am always freezing in winter, this is THE perfect solution: I can layer them over warm tights or leggings, like the ones from Uniqlo. The wide cut leg and the high waist actually help to keep the tights up – a big problem when I try to layer underneath skinnier jeans. The tights keep sliding down.
Check out some of my favorite high waisted wide leg jeans choices below that you can buy right now. Which one "speaks" to you?
Red Card Sunrise High Rise Wide Leg Jeans – These are actually wide leg in the "real" sense of WIDE! They're super cool, I wear mine a lot now in the cold weather.
M.i.H Welbeck Trousers – Perfect for a more dressy night out, or your office party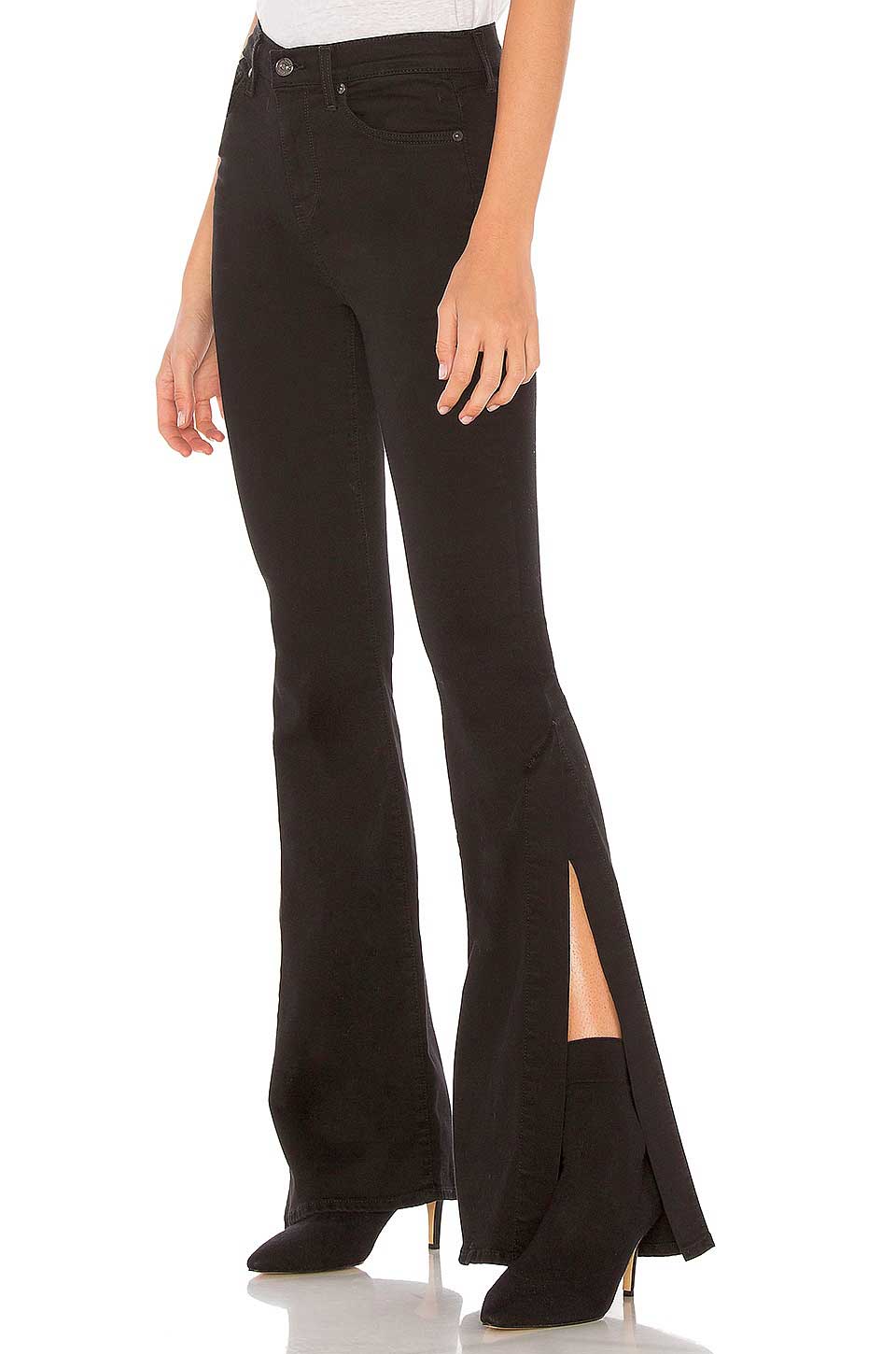 7 For All Mankind HW Ali – Didn't you want to show off your new boots!?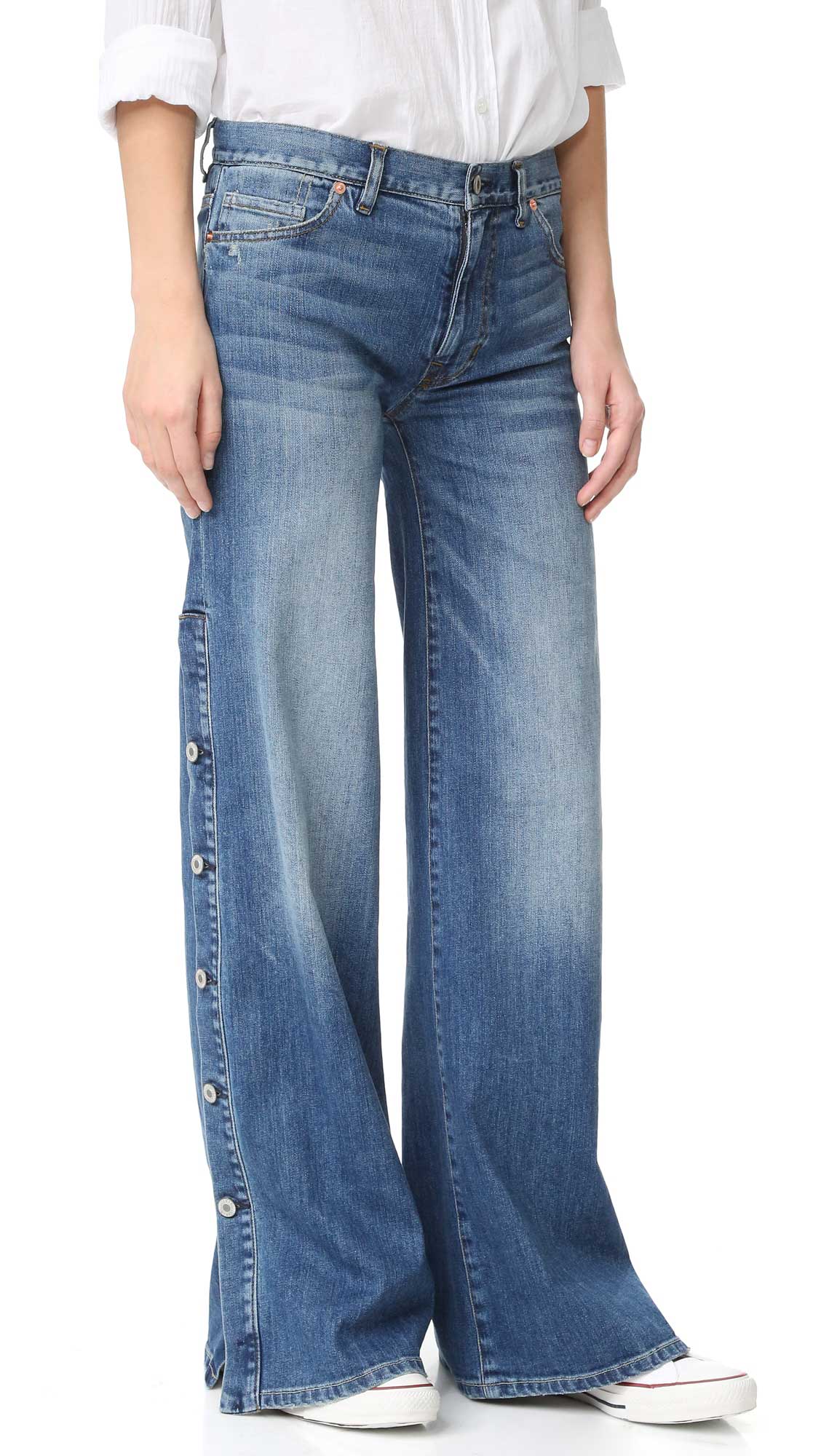 Nili Lotan Ena Jeans – Uber-long and with metal buttons along the legs, quite edgy, don't you think?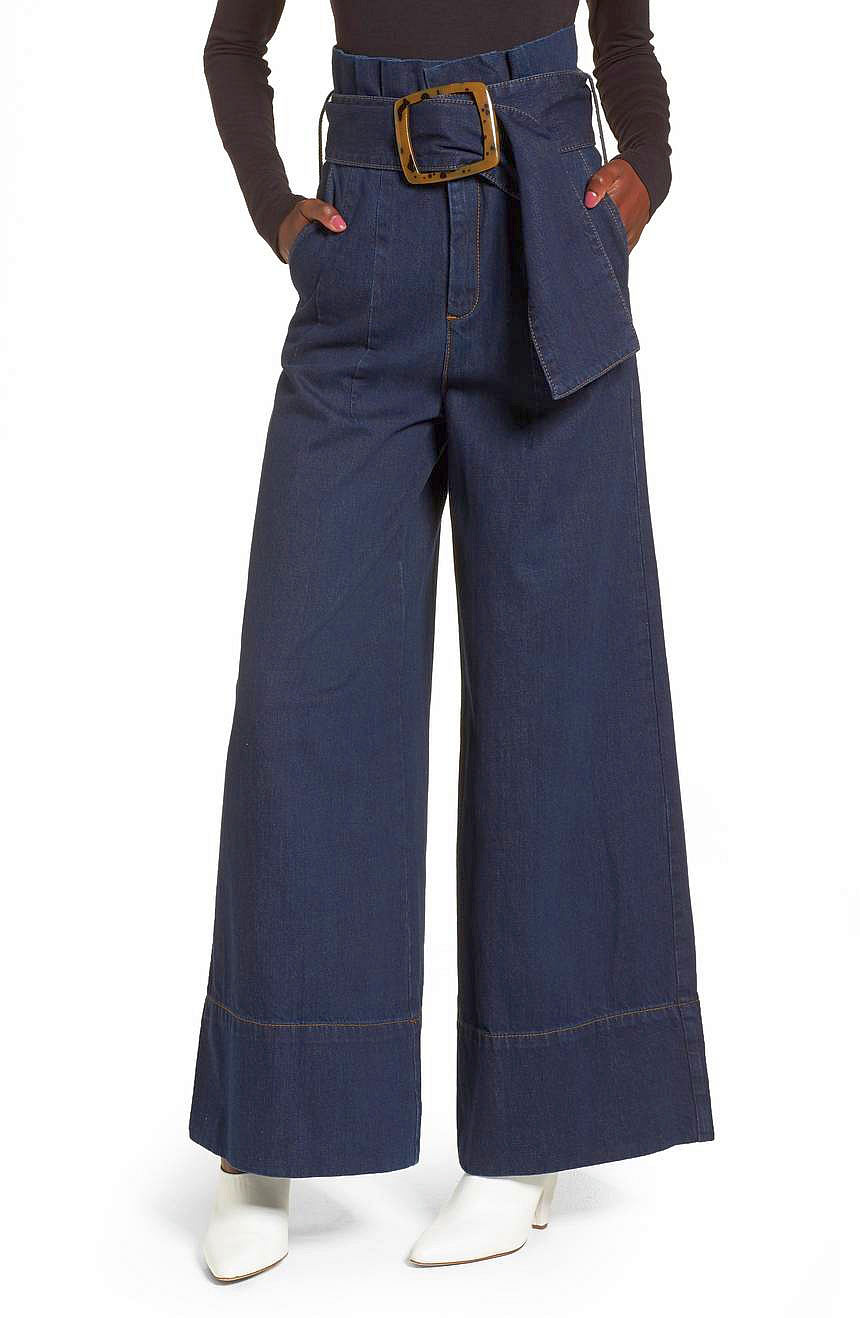 Topshop Boutique Belted Paperbag Flared Jeans – Quite "dramatic" – make a statement!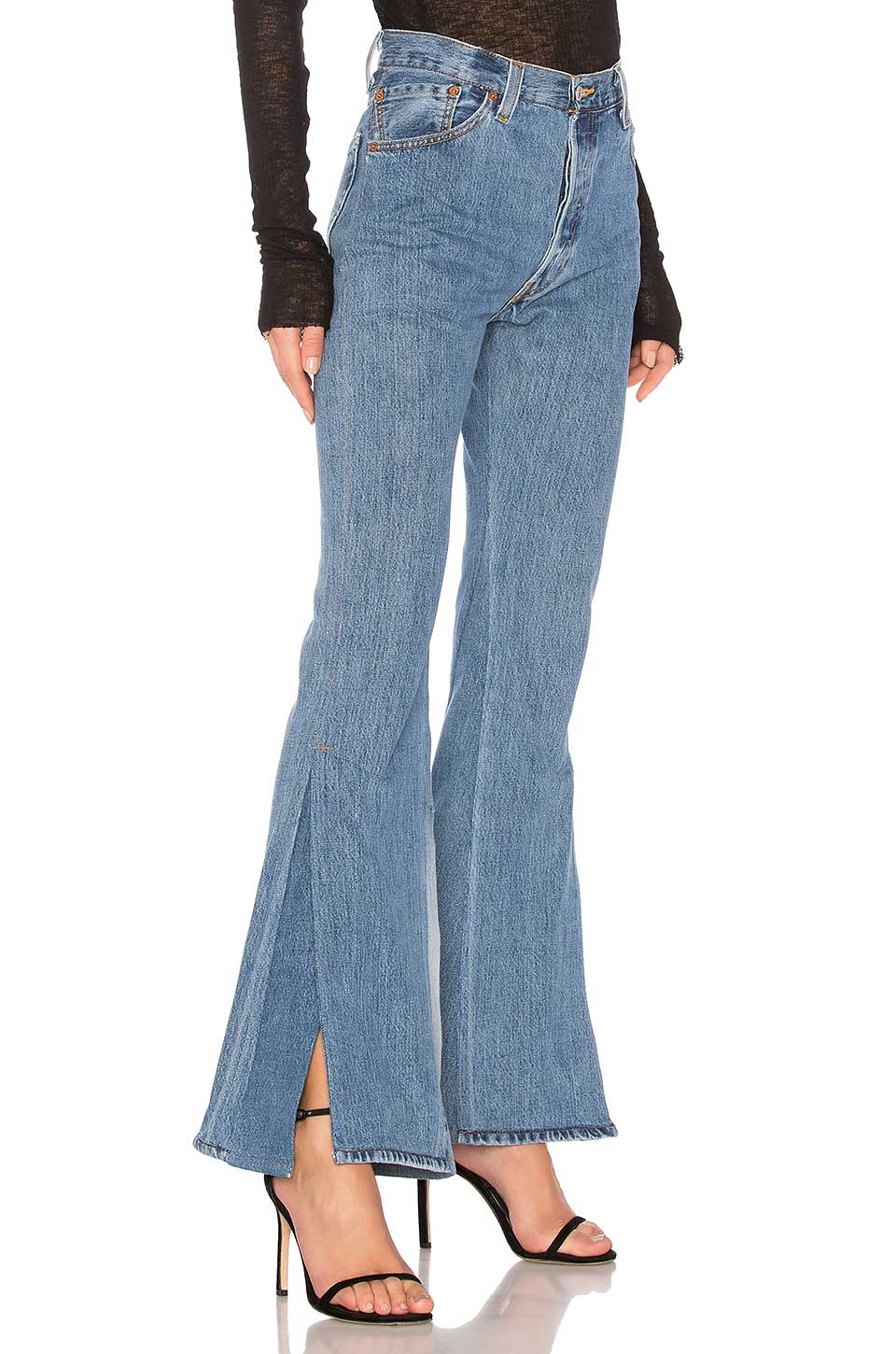 RE/DONE Levi's High Waisted Slit Jean – If you love a good pair of vintage/refurbished jeans.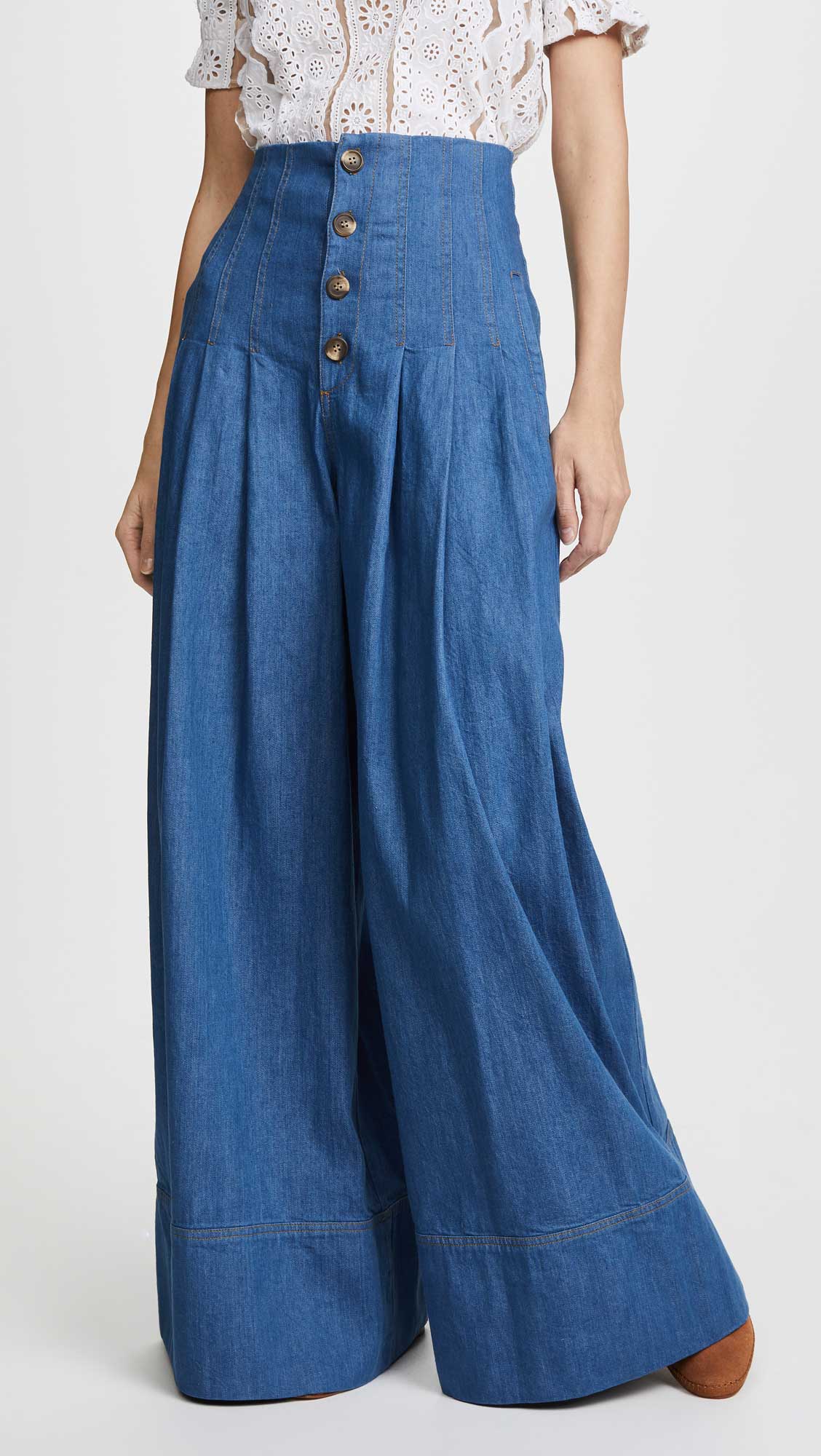 Sea High Waist Corset Pants – It's ok to go all the way overboard!