5 Leather Accessories To Complement Your Jeans
Guys, it doesn't seem as easy for you when it comes to accessorising your manly looks. Women seem to have many more options, so I thought it would be good to do a blog post outlining 5 different leather accessories that will go with your favourite pair of jeans! When I think of these leather pieces here, I'm envisioning dark raw denim, or black, as these leather accessories have the perfect complementing shades to work harmoniously with those denim washes.
The 5 leather accessories to go with your denim are:
A leather belt
A leather wallet
A leather bracelet
A leather sunglasses case
Leather shoes
So be sure to read this article to find out which leather pieces you need!
A Leather Belt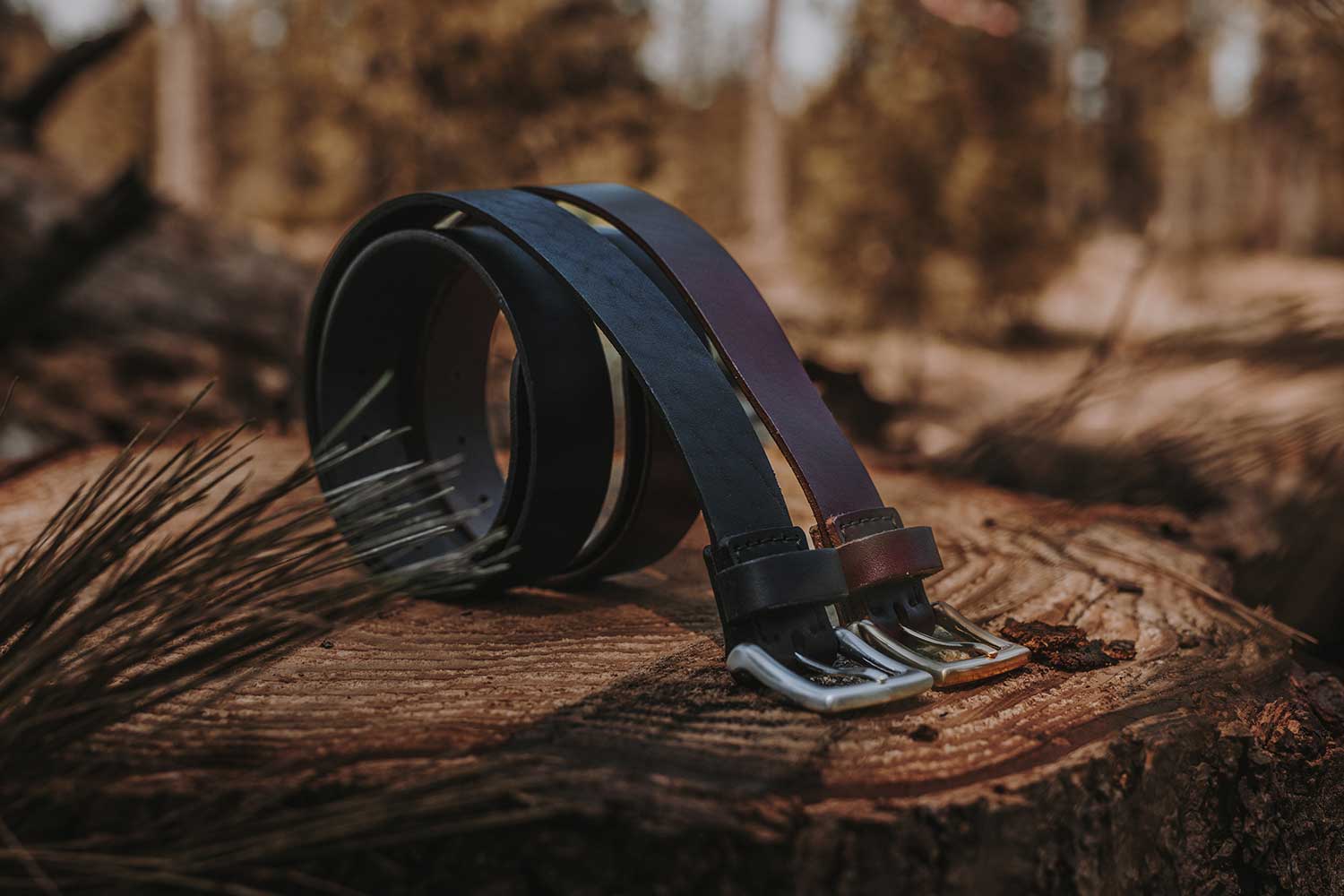 You cannot go wrong with a leather belt! The classic belt is the most iconic accessory a man can wear to liven up his outfit – especially if it's something cool like a western inspired belt, or even a studded one. My recommendation though is always go for something a little more classic. A plain leather belt in black or brown is a must have and the hardware works perfectly if it's not too shiny. Think about a gunmetal shade, like the belts above, and you're onto a winner with your denim! If you love to wear black jeans most of the time, a black belt is perfect. If you love to wear indigo blue jeans, a brown belt is the one you want! Just think about your daily wardrobe and choose accordingly.
A Leather Wallet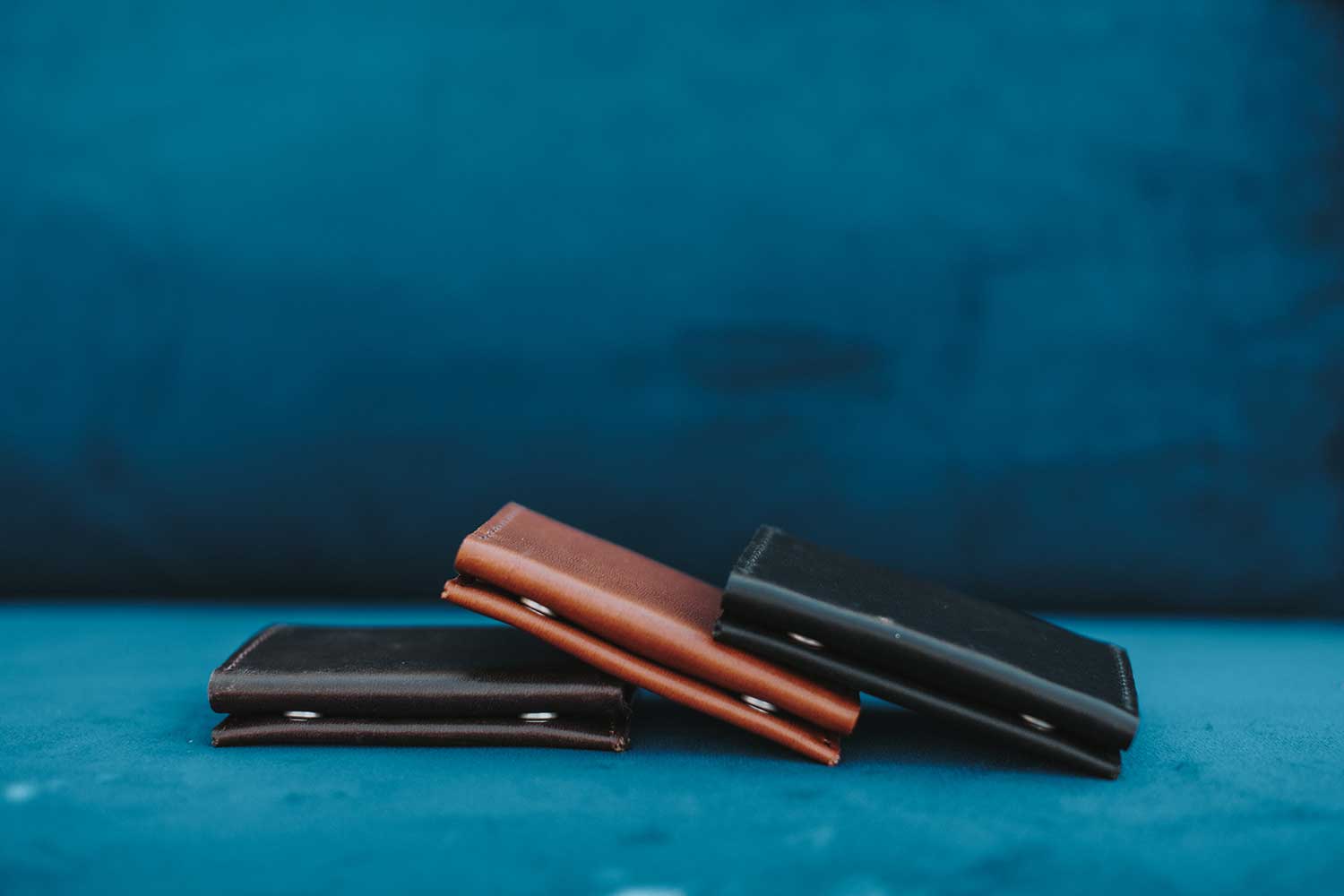 Most guys already own a wallet, but if you're a guy using a money clip or still carrying coins in your pockets – you need a wallet. Not only does it keep your money, cards and important receipts/photos safe and organised, it's actually a really stylish accessory to carry in your back pocket. I regularly see guys with a leather wallet (like this one) in the back pocket of their dark blue jeans and I can see the faded outline of it (if the jeans are more of a raw wash) and it's the coolest unique touch on a pair of jeans, in my opinion. Again, there's the option of classic black and brown, and that again comes down to your denim preferences, just like it does with the belts.
A Leather Bracelet
This kind of accessory might not be for every guy, but a leather bracelet can look so cool with a simple t-shirt and jeans! It's a piece of jewellery that can just elevate your plain outfit that little bit to keep it from looking boring. It also adds an effortless vibe to your overall aesthetic, and that's a good thing in my opinion. Of course you don't want a casual leather bracelet if you are dressing your denim up in a smart way, but for those casual, laid back looks, go for it!
A Leather Sunglasses Case
This is more of a summer leather accessory than an all year round one, but it's still an important one! A leather sunglasses case can make you look more sophisticated and put together, compared to the generic fabric cases you might get on a pair of cheaper sunglasses. Obviously if you're picking something like Ray-Ban, they already come with a great case, but for those sunglasses that you didn't want to splurge on, or the pairs that you've had laying around for ages without a case, a leather sunglasses case is the perfect option for you to spruce up your look!
A Pair Of Leather Shoes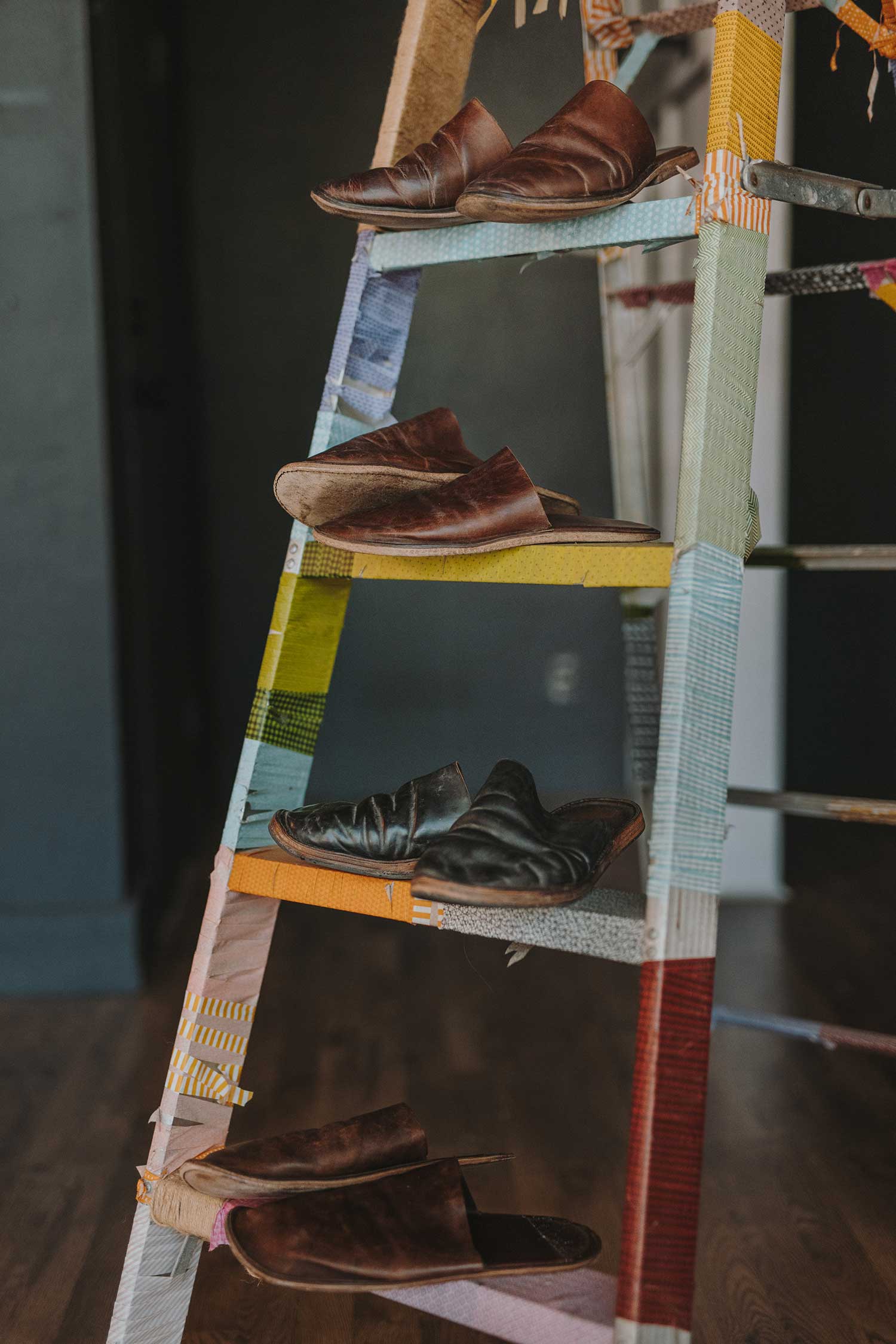 Now this of course can be any pair of leather shoes, they don't have to just be the slip on type that is pictured above, they can be any type of leather shoes that you're comfortable in and that work with your personal style. Be it a pair of classic, low top sneakers or a pair of leather boots – leather footwear is the perfect choice for jeans!
The options do depend on your personal style, so if you're a guy that likes flared or looser fitter jeans, I'm not going to recommend a pair of slim fit brogues as it would look silly, those are more suited to a pair of skinny jeans. So just keep in mind what the type of jeans that you like to wear are and whether or not the leather shoes you're choosing will match the denim silhouette and wash.
And for those of you out there that do love leather accessories and have leather cases for things, there are so many options! I didn't even know that you could get a leather case for something as simple as a comb (pictured above), a passport, and grooming products. You can add elegance and classiness to all of your accessories in the form of leather cases and that's so cool! Do any of you guys love leather accessories like this?