PAIGE | AG | L'AGENCE | Rag & Bone | BLANK DENIM

Happy Valentine's Day to all of you! Whether you're in a relationship or celebrating with the girls, it's a day to give and receive love. No matter what form it's in, love is what we all need and I'm an advocate of a day where we celebrate it and if we can include denim in that, it makes it all the more better in my book! That's why I've included 10 different pink and red jeans which are perfect for the occasion, but also versatile enough to be worn all throughout the summer as well, so they wouldn't be a one time only wear! Sounds ideal if you ask me!
As you can see above and below, there's red jeans from PAIGE, L'AGENCE, BLANK Denim, AGOLDE and McGuire Denim, while the pink hues are from AG, Rag & Bone, Cotton Citizen, BLANK Denim, and Stella McCartney. All of the jeans are able to be bought by clicking the name beneath the images – just choose the pair you love the most! Or go crazy and pick multiple!
I've got quite a few red and pink jeans from the past, I used to loved coloured denim when it was trending a few years ago so I have neon pinks, bright and dark reds, as well as blush tones, some of which are even coated for a leatherette appearance! I haven't worn any of them in a while though so maybe I need to get them out of storage this summer and start bringing back coloured jeans! Anyway, let us know at The Jeans Blog what your Valentine's Day plans are! We're always full of love and support for everyone here, no matter what denim or fits you love.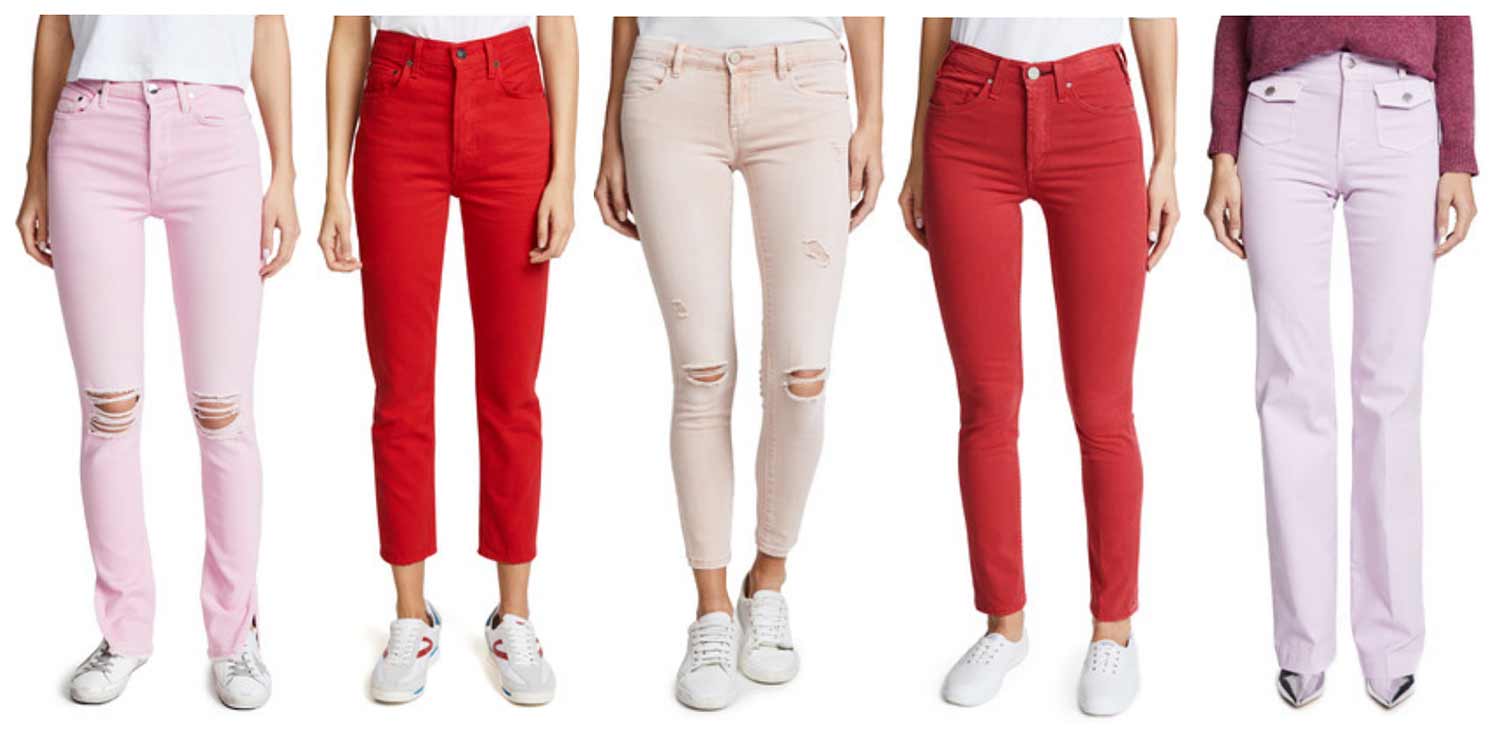 Cotton Citizen | AGOLDE | BLANK Denim | McGuire Denim | Stella McCartney