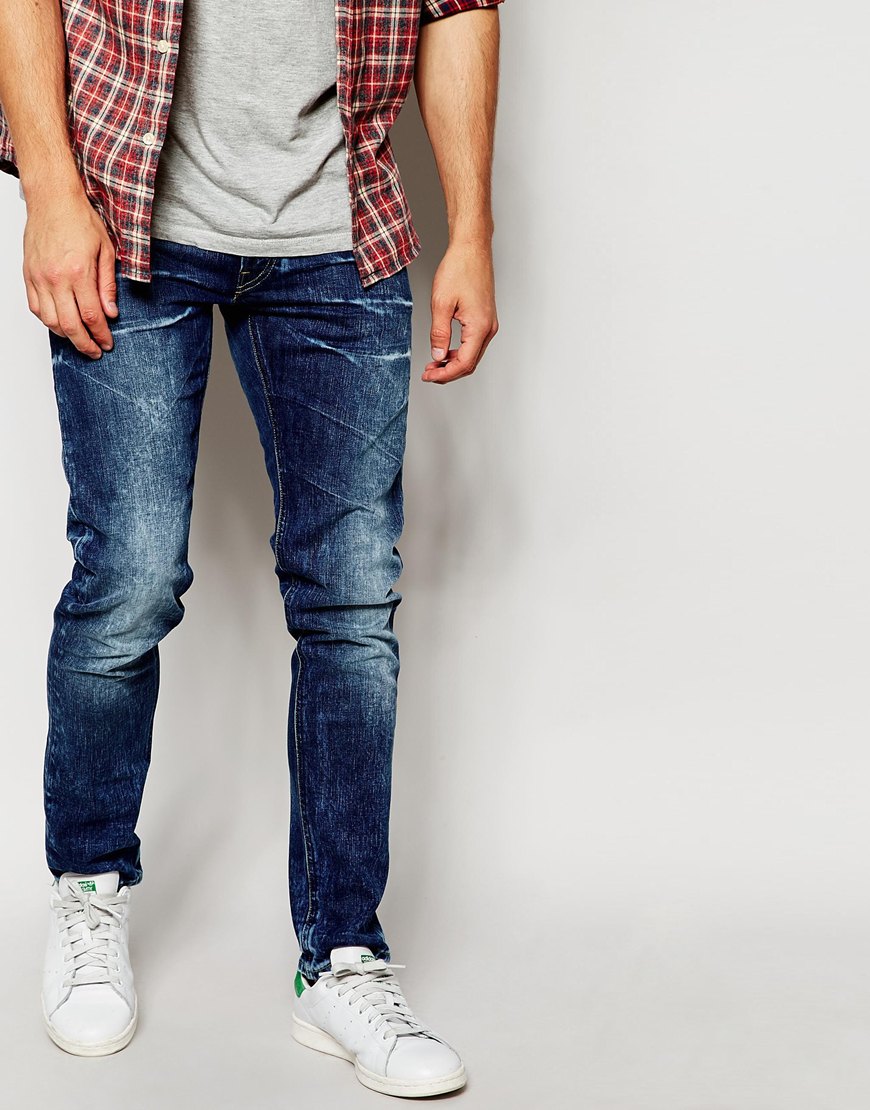 LEE Jeans Luke Stretch Skinny in Frozen Waters Vintage
Guys, Fall is literally almost upon us, so it's time to be thinking about what jeans you plan on wearing for the cooler months. The general rule of thumb for jeans in the Fall is dark washes, heavier weight denim and minimal distressing. The most common colours are raw indigo, black, washed black, grey and coated denim. I've rounded up 10 of the best skinny jeans for Fall for men and I think you will love them all! There's some that are slightly more slouchy than others and some with more of a skinnier fit, but whatever your jeans preference, there will be something for everyone here.
The LEE Jeans above remind me of the most amazing broken in raw LEE Jeans that we shared last year. There's something about that wash that makes the jeans look so authentic and worn in, which for a pre-made wash, is incredible. Speaking of raw denim though, now that the weather is cooling down, it's definitely time to start thinking about breaking in some raw denim of your own. Fall is the perfect time for this as Summer is much too hot to be walking around in thick, raw denim all day. I've listed a few raw denim options here for you and I'm sure you will love them!
In the meantime, if you still want to find out more about what skinny jeans or denim to wear for Fall, you should check out the new East Dane Fall Denim Guide. It's full of advice, tips and tricks! But… happy denim shopping! Which skinny jeans here do you like the most? And what skinny jeans do you plan on wearing for Fall that I haven't included here? I would love to know your options!
AG The Stockton Skinny Jeans in Jack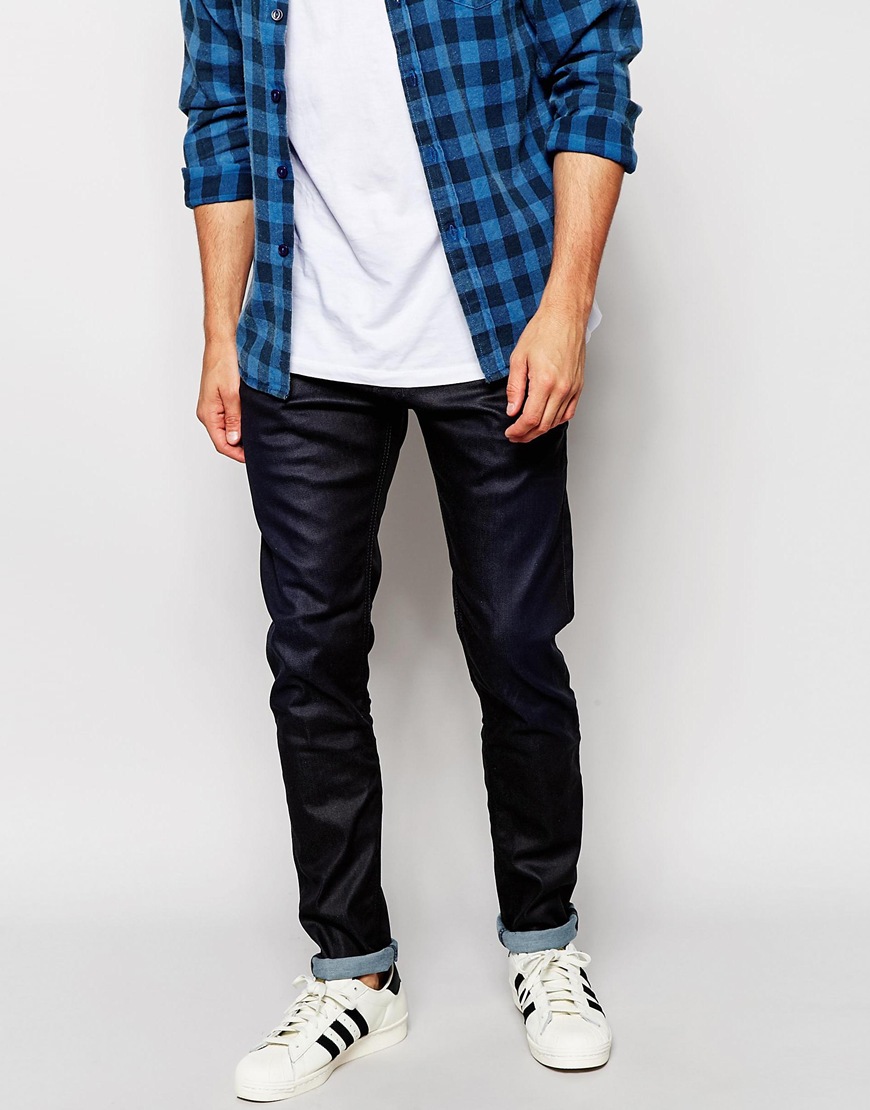 Diesel Tepphar Skinny Jeans in 0844H
Ksubi Van Winkle Skinny Jeans in Twenty Cents
Nudie Jeans Co. Thin Finn Dry Selvage Jeans in Dry Selvedge Comfort
Diesel Sleenker Jogg Jeans in 0669Q
G Star Defend Super Slim Grey Light Aged Destroy Jeans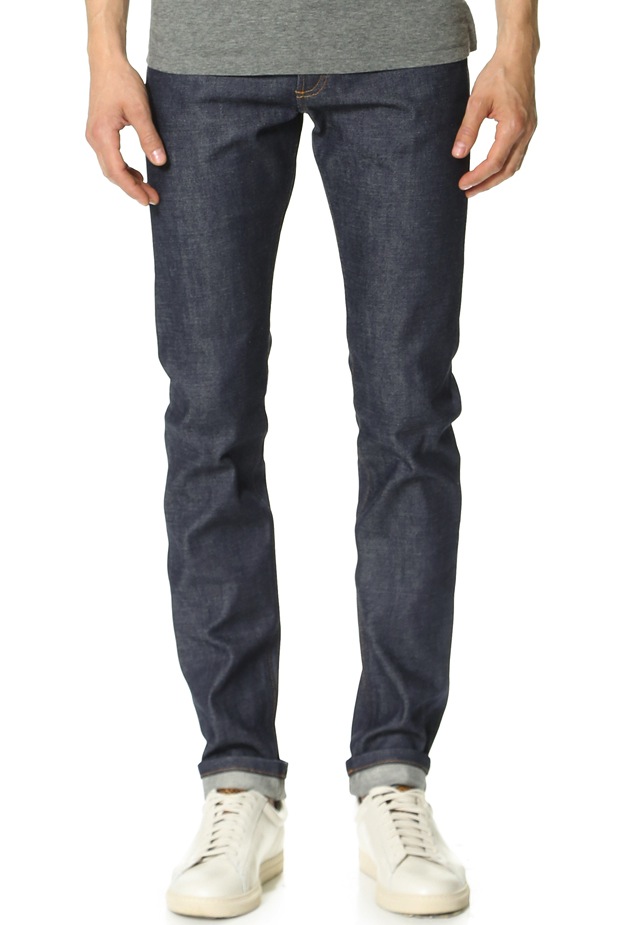 A.P.C Petit Standard Indigo Jeans in Indigo
EDWIN ED85 Skinny Fit Jeans in Sonic Mid Used