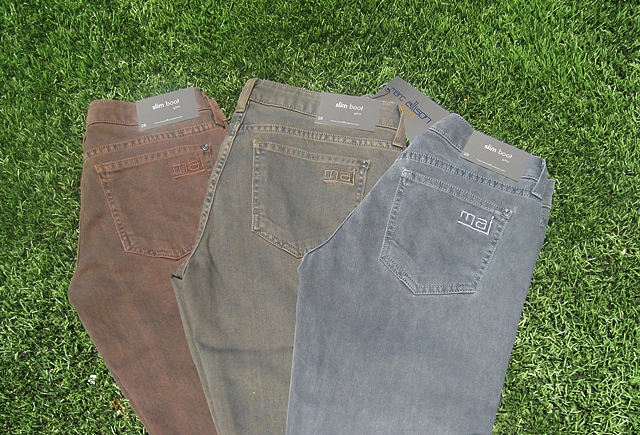 I have been a fan of Marc Allison Jeans for quite a few years now, right from the get go actually when the brand launched in 2009. They are a premium denim brand with a difference! They brought multi-way stretch denim with an incredible recovery onto the scene all those years ago and it's now something that we live for when it comes to comfort in our jeans.
Marc Allison definitely knew what they were doing back then and realised there was a market for jeans with an incredible amount of stretch, a flattering fit and a comfortable feel. I can vouch for how lovely their jeans are too, having owned a couple of pairs, the fabric is as soft as silk and they fit really well.
So, I spoke with Marc Flashberg, one of the co-founders of the brand (along with Allison), about the denim, how it works, how it recovers, what's new from the brand and more! You can read this exclusive interview for The Jeans Blog below and you can also shop Marc Allison Jeans online at their website by clicking here.
TJB – So, what makes Marc Allison jeans different to the others on the market?
Marc – We developed an innovative fabric that allows our jean to move with the body. You can wear our jean 5, 6, even 7 times before washing. The jean won't bag or sag at the knees or butt. Throw our jean in the washer and dryer, it won't shrink. We have the next generation in denim. Step into a Marc Allison Jean and you will know why our company motto is "feel the fit, experience the difference."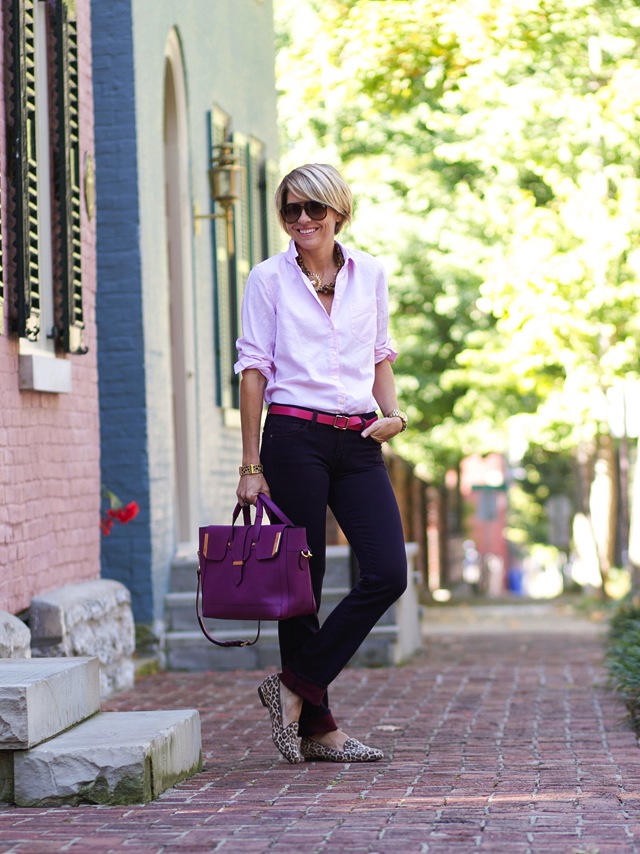 TJB – Can you tell us about your revolutionary denim?
Marc – Whether you shop at Nordstrom, Macy's, The Gap, or Walmart, the predominance of Women's jeans sold are 98% Cotton / 2% Lycra. If all these jeans use the same blend, how can one jean have superior fit & performance to another? Our fabric uses a technologically advanced yarn that is multiple times stronger than Lycra. Our jean recovers 2 1/2 times better than any 98/2 denim.
TJB – Could you explain a bit more about the advanced technology behind the 4 way stretch?
Marc – If you examine a filament of Lycra under a microscope it looks a little thicker than one strand of hair. When one examines the innovative T400 which we use in place of Lycra, you see a bunch of fibers locked together, almost like a ball of cotton. This gives incredible strength and recovery to our fabric. It also provides for a stunningly flattering fit, hugging the body gently. Think of a rubber band, the thinner it is & the more you stretch it, the faster it looses its elasticity. Intertwine a group of rubber bands and it develops incredible strength.
TJB – How does having a multi way stretch fabric truly make a difference?
Marc – Most women's jeans stretch in the width. This gives a minimal amount of movement in the jean, but, if you add stretch to the length of the fabric, now you have a jean that preforms like a knit. However the body moves, so does the jean. Think what happens when you bend your knee, or you kneel down (butt crack). With the multi stretch, X-Fit, the discomfort affiliated with denim is alleviated, and you have a jean that preforms like a legging.
TJB – How do you blend the denim with super soft Supima cotton?
Marc – Supima cotton is a cotton that is grown in Pima, Arizona. I'll try not to get technical. It is a longer staple. Because the filaments are longer, there are less ends to the yarn. The longer yarn makes the fabric stronger, and the less ends sticking up make the yarn softer.
We wrap the Supima cotton around our T400 yarn so when you step into our jean, you only feel the comfort of the finest, softest, strongest cotton in the world.
TJB – What inspired you to do this?
Marc – Being involved in denim for the past 25 years, I realized in order for a jean to have a great fit, a fabric was needed that molds and moves with the body. Women never believed they could have comfort and fashion in a jean. I made the decision to change that, and I did. Today, every Marc Allison Jean is made with Supima cotton and T400. This gives our customers what they are always seeking – fit, comfort, and fashion.
TJB – Do you have anything new and exciting coming up?
Marc – We are always working on new washes. We recently developed two new colors for Fall: Army and Copper. We've added a great twist to basic Olive and Brown colors. We took our dark indigo, bleached it down approximately 30% and then dyed a color over it. You see the indigo bleeding through the colors. This gives the jean incredible character. It's an expensive process, but well worth it.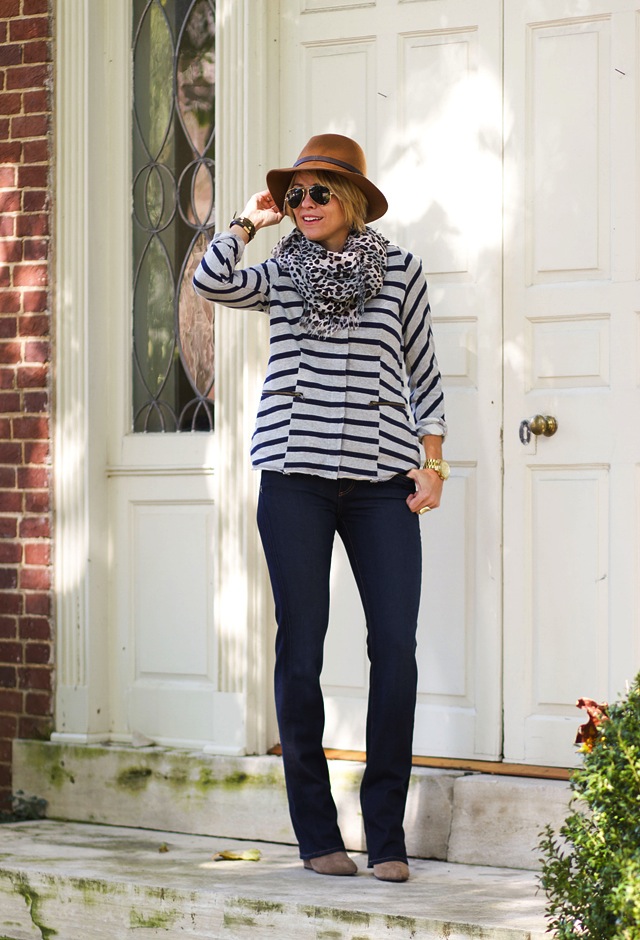 TJB – Lastly, add anything else you want to!
Marc – Women today are enamored with their stretch pants. Experiencing all that comfort; it will not be easy for them to transition back to denim.
Jeans are part of America and while we may transition from denim for a short period of time, we always return. Marc Allison has made the transition an easy one. One will know immediately upon stepping into our jean why we say "Feel The Fit, Experience The Difference". Marc Allison jeans are the next generation in women's premium denim.
TJB – Thank you, Marc!