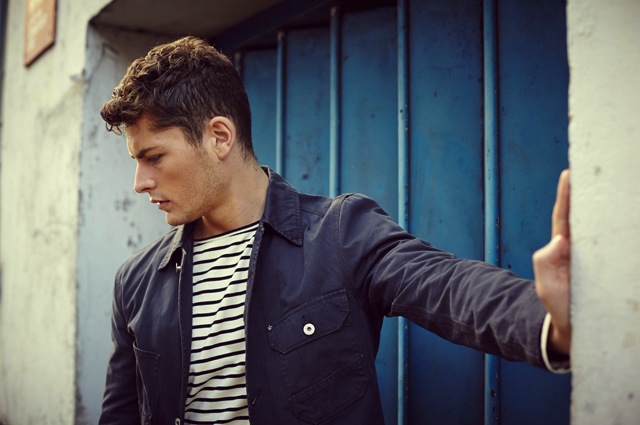 The Jeans Blog got the chance to chat to the founder and head designer of British born raw denim brand, Blue Collar Worker, about his passion for denim, what inspired him to create the line, how his jeans are made and more as well as finding out about the new limited edition collection! You can see the full interview with Tim Browne below! Don't miss it! Have any of you tried their jeans?
The Jeans Blog – For those not familiar with Blue Collar Worker, could you tell us about the brand?
Blue Collar Worker – Blue Collar Worker is a British brand specialising in pure focused denim and workwear. Wash options are deliberately limited whilst quality and attention to garment construction and detailing remain the key features of all product offered by the brand.
TJB – What's your history in the denim industry?
BCW – My career in the denim industry really started in 1986 with my first role as product manager at Famer Jeans. From there I was fortunate enough to have roles in both design and product management with various brands including LEE jeans, Hardcore Jeans, PEPE jeans and Lee Cooper.
I started my own denim development consultancy in 2000 and have had the pleasure of working with, and developing a number of brands including Ben Sherman, Tommy Hilfiger, KUYICHI, GURU, Quiksilver and Roxy, as well as working with a number of fabric mills and garment manufacturers.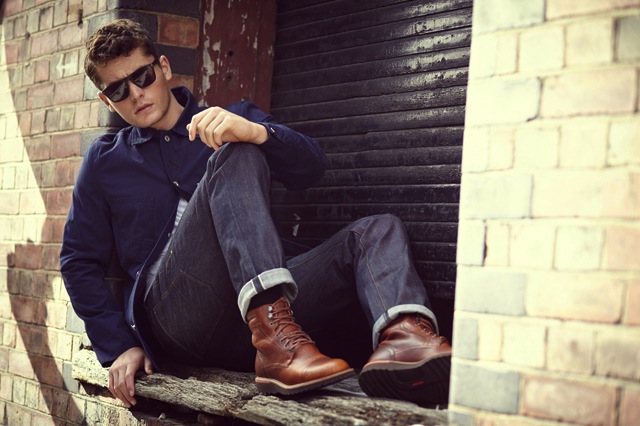 TJB – Being British myself, I'm happy we have such a dedicated denim brand like yourself. Do you think being British gives your jeans a different vibe?
BCW – I would like to think there is a degree of honesty and a more 'no nonsense' approach to the Blue Collar Worker brand. I would say that I adopt a somewhat more down to earth approach to developing product that might be found from other European or American brands (no names needed!).
TJB – What inspired you to come up with the brand?
BCW – In 2000 I was frustrated, as a true denim enthusiast and consumer, by the lack of product that I actually wanted to buy and wear. In essence the brand evolved in response to the sea of over-styled and over processed European & West Coast American jeans brands that were prevalent at the time.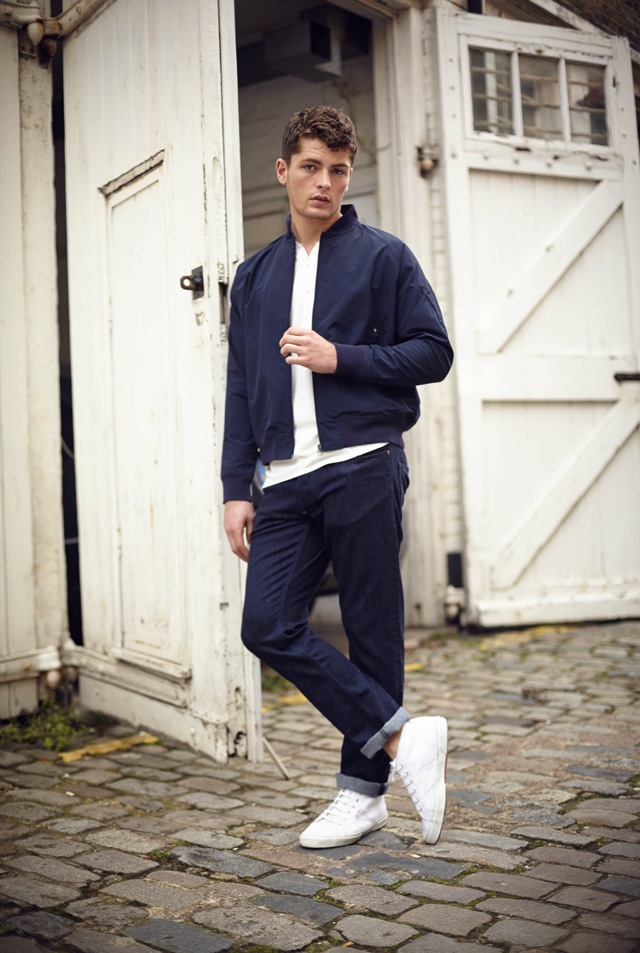 TJB – Where are your jeans made and can you tell us what processes do they go through?
BCW – Currently our jeans are made in a small atelier attached to a factory in China. It is run by an old friend of mine, and is about as far away from the perceived idea of a sweatshop as is humanly possible.
Aside from the manufacturing process, which we focus on very closely due to the extent of construction details that we insist on as a brand, there are very few other processes that we entertain. The vast majority of our product is offered raw (unwashed) or in very simple finishing (rinse wash) with a small percentage requiring some local hand abrasion. Due to the spectrum of washes we offer, there is very little processing in terms of chemical finishing/ bleaching etc…
TJB – Who would be your ideal jeans wearer?
BCW – Our target customer is the fashion conscious 25 year old male, who appreciates quality and is not interested in the vagaries of seasonal fashion. I'd be happy if Tim Roth, Gary Oldman, the remaining members of the Clash (and David Beckham for a bit of free PR!) could be seen sporting a pair of our jeans.
TJB – Your limited edition line of jeans using 14oz Japanese selvedge denim look great! Could you tell us more about it?
BCW – Our Limited Edition jeans are made from premium quality Japanese selvedge denim, and feature fully lined pockets, bound internal finishing, hidded rivet detailing, and are individually numbered with a hand stitch design. The 2 styles are limited to 150 pairs each, and are delivered with a copper 'snuff box' (inspired by the hand crafted items made by the troops in the First World War trenches) which is fashioned from an old penny coin design.
TJB – What can we expect to see from you for SS15?
BCW – The Spring/Summer 2015, BLUE COLLAR WORKER collection embraces influences from the 1930's Cornish fishing community with striped tops and chambray shirting. We've also introduced ecru and white selvedge denim jeans. These new season pieces complement the existing range of proofed cotton coats, denim over-shirts, checked work shirts and indigo jersey products.
TJB – As you are a denim brand focused on the passion of denim, do you prefer to stick to classics and not opt into any trends?
BCW – Personally I don't follow trends and feel that there is too much pressure to conjure up seasonal stories, and this is something that is reflected in the way the range is engineered. I prefer to focus on classic workwear aesthetics where all garment details are engineered to function as intended – a range of pure focused jeans wear that will stand the test of time.
TJB – What makes denim so special to you and how many pairs of jeans do you own?
BCW – I love the eccentricity of the base fabric itself… the way it performs and the way it can, over time, take on the personality of the wearer him/ herself. I relish the development process involved in creating a jeans offer; there is an undeniable element of product evolution involved with denim, which I feel requires an almost immersive state of mind in order to grasp the processes fully… it's not simply a question of churning out a raft of CAD designs, it's about fully understanding the product and the individual processes involved, which, when combined truly define a good jean. I own northwards of 80 pairs of jeans (but don't tell my wife!) plus I have a library of jeans as reference for work.
TJB – How old and worn would you say your best pair of raw jeans are?
BCW – Tricky question this one as I tend to start breaking in a new pair of raw jeans every 4 – 6 months (dependent on how trashed the previous pair have got!). My current favourites are respectively 3 months, 8 months and 24 months old, but I have a couple of 'old favourites' one being 15 years and the other 18 years or more.
TJB – Thank you!