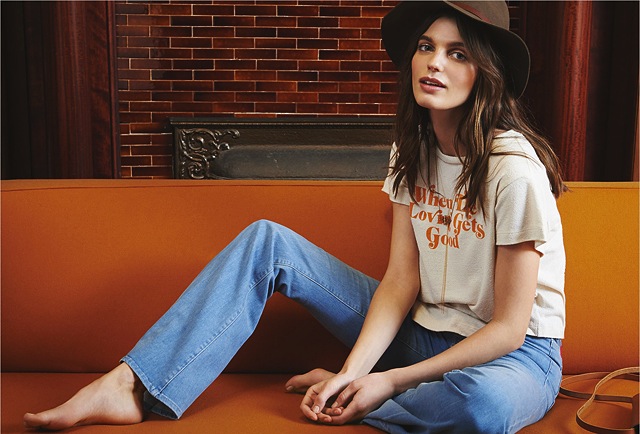 MOTHER Denim x Shopbop Campaign
MOTHER Denim is a brand that came on to the scene a couple of years ago and absolutely shook the idea of jeans up. They have become known for their take on authentic, vintage inspired fits and cuts, keeping everything classic and wearable, but it doesn't just stop there. MOTHER often take the quirkiest of fits and ideas and turn them into the most sought after pieces, being worn by celebs all around.
They have recently teamed up Shopbop to release the MOTHER Denim x Shopbop campaign to showcase their latest denim and t-shirt offerings. Nobody quite does it the way they do, with a vintage feel and timeless aesthetic, so it comes as no surprise to me that this campaign just oozes a retro feel, ranging from the 70's, 80's and 90's with the styling. I love what they have done with some of the jeans here and how easy and free the photos feel. What do you think of it? You can shop MOTHER Denim online at Shopbop.com.