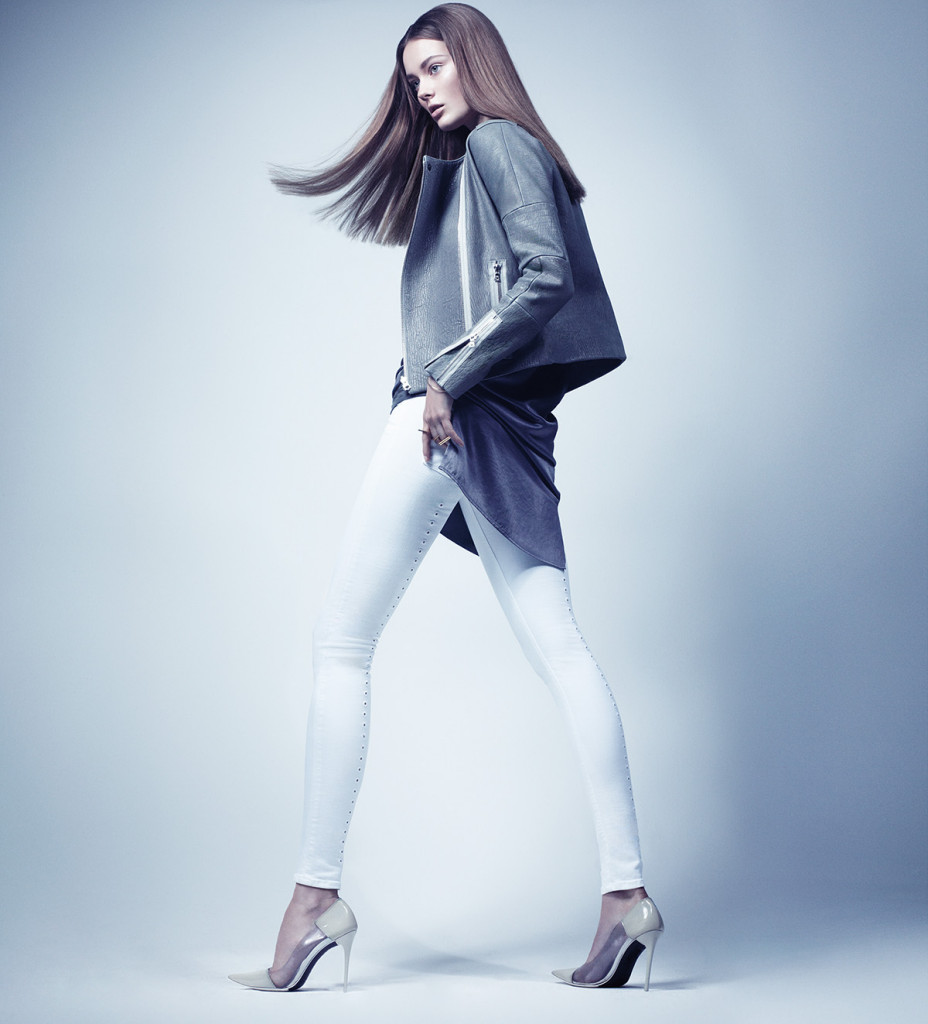 J Brand is one of the most popular premium denim brands on the market today, but where did the brand originate from and who is the mastermind behind it?
Jeff Rudes, the founder and CEO of the company, created J Brand in 2004 with a vision to create a jean that fits women so perfectly and would follow the contours of the body. Setting out with creating timeless, classic and sophisticated jeans with an emphasis on fit, Jeff launched the brand as an exclusive line at Ron Herman's Melrose jean bar in Los Angeles, California in Spring 2005, with his aim of making women look and feel beautiful in their jeans.
With the introduction of the classic dark-washed skinny jean, J Brand was the first company to impact the global market and drive this trend forward. You may remember their beautiful Inky washes in their perfect skinny fit! So many celebs were then getting spotted out in J Brand skinny jeans, boosting the brands popularity even more. The brand then started to take the denim world by storm when they released their famous styles each season. Two that spring to mind to begin with were their popular Zombie and Thrasher skinny jeans which sold out instantly and were seen on almost every Los Angeles based celebrity there is! These launched J Brand even further into the lime light and then a couple of seasons after, they came out with their widely known Houlihan skinny cargo pant. If you didn't know who J Brand was at this time, you certainly did after the release of the Houlihan, as it was seen on everyone and kicked off a skinny cargo pant trend that overtook the denim world in Spring 2010.
J Brand has always been one of the leaders in the premium denim industry and continues to do so to date! They even launched a men's line in Autumn 2008, embodying modern classics with a masculine sensibility and then most recently, bringing out a Ready-to-Wear collection in Spring 2014, designed with luxurious contrasting fabrics while continuing the simplistic attention to detail and sensibility of the brand.
J Brand's ultimate goal is remaining authentic and true to the customer while delivering inventive designs, this is what makes them an industry leader in the fashion world. The breadth of the brand also includes past collaborations with such designers as: Proenza Schouler, and a five-season partnership with Christopher Kane. It's now stocked in luxury retailers in more than 20 countries worldwide as well as online. You can shop their J Brand jeans online at Shopbop.com.