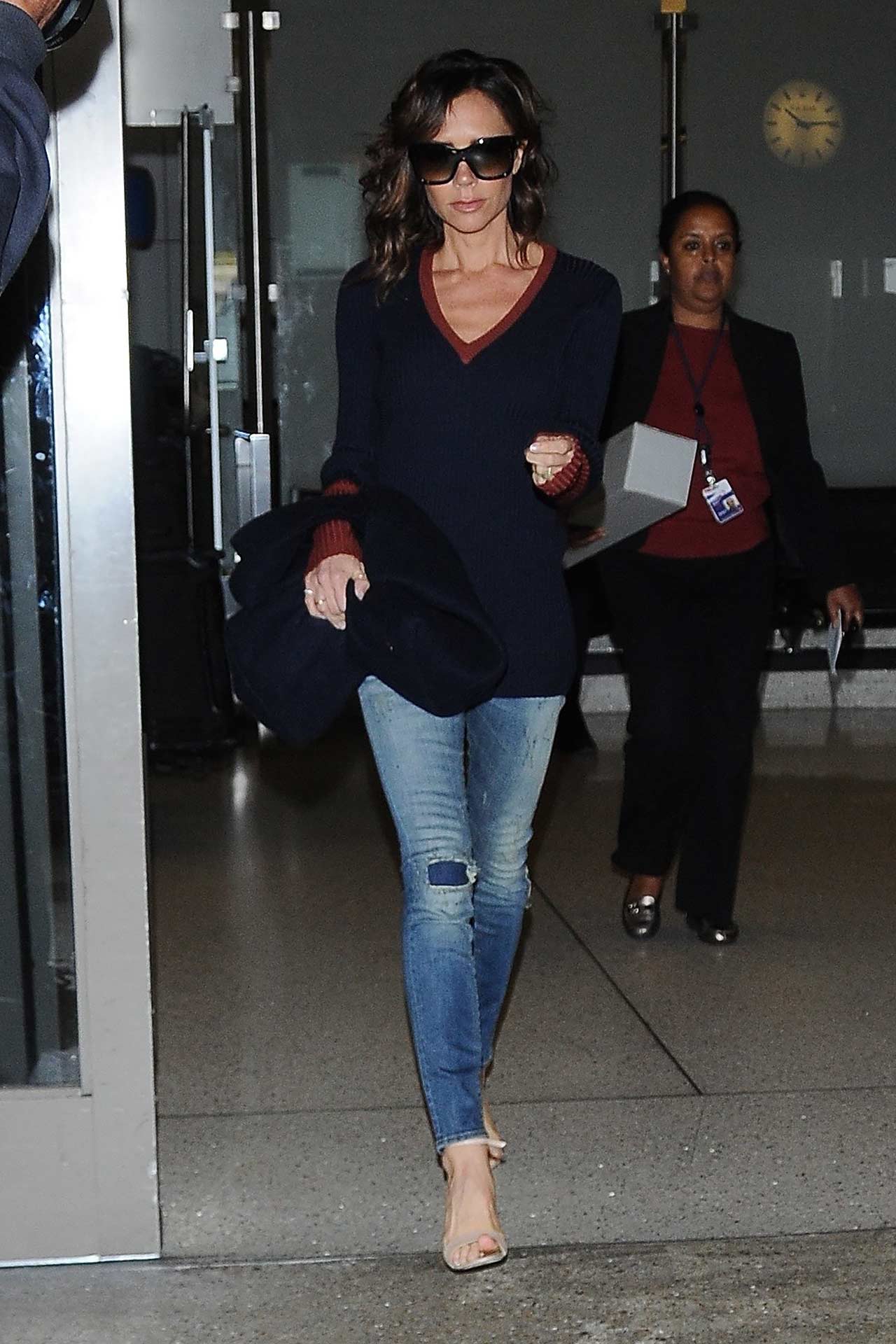 Fashion designer, Victoria Beckham, made her way through the paparazzi while leaving an event in Los Angeles, California. She literally just announced that she's collaborating on a children's line of clothes with Target, so everything is going to be under $70. What do you think of a children's clothing line designed by Victoria?
Victoria wore her R13 Skinny Jeans in Mended Blue with a navy sweater and some nude heels in this photo. It's been a little while since we have seen her in R13 actually as she's been sticking to her own denim line, so it's nice that she's bringing back an old favourite of hers. In the past we have seen Victoria in R13 denim numerous times, from their classic black skinny jeans to their more bolder styles. How many of you are a fan of the brand?
If I'm completely honest, R13 is one brand that's still on my 'to try' list as I haven't yet given them a go. That's not because there's no jeans of theirs that I like, there definitely is, it's more that I haven't gotten around to it yet with all the other denim that's been on my radar. I would love all of your opinions on R13 though! Which pairs do you have? I definitely love the Mended Blue wash that Victoria has, it's really detailed.
Image Credit: HGVC / AKM-GSI