A very busy Selena Gomez was seen out in New York City last year working hard on the set of Woody Allen's untitled project in Greenwich Village. These photos are actually from September and they never got published! I was just clearing out my drafts and came across it, so better late than never!
Selena wore her Joe's Step Hem Cigarette Ankle Jeans in Shayna which she styled with a simple white t-shirt, an orange bomber jacket and some Golden Goose sneakers. She was also toting around a lot of luggage as she made her way into a waiting taxi, trying to avoid the rain.
We saw Selena in these Joe's Jeans before, back in September, but she styled them differently. I think the double shadow pocket detailing is really cool and I am also a big fan of the hems. I recently got into Golden Goose as well and am now obsessed with the brand! Their sneakers are amazing, so I can't recommend them enough! What do you think of this outfit?
Shop Joe's Jeans at Shopbop.com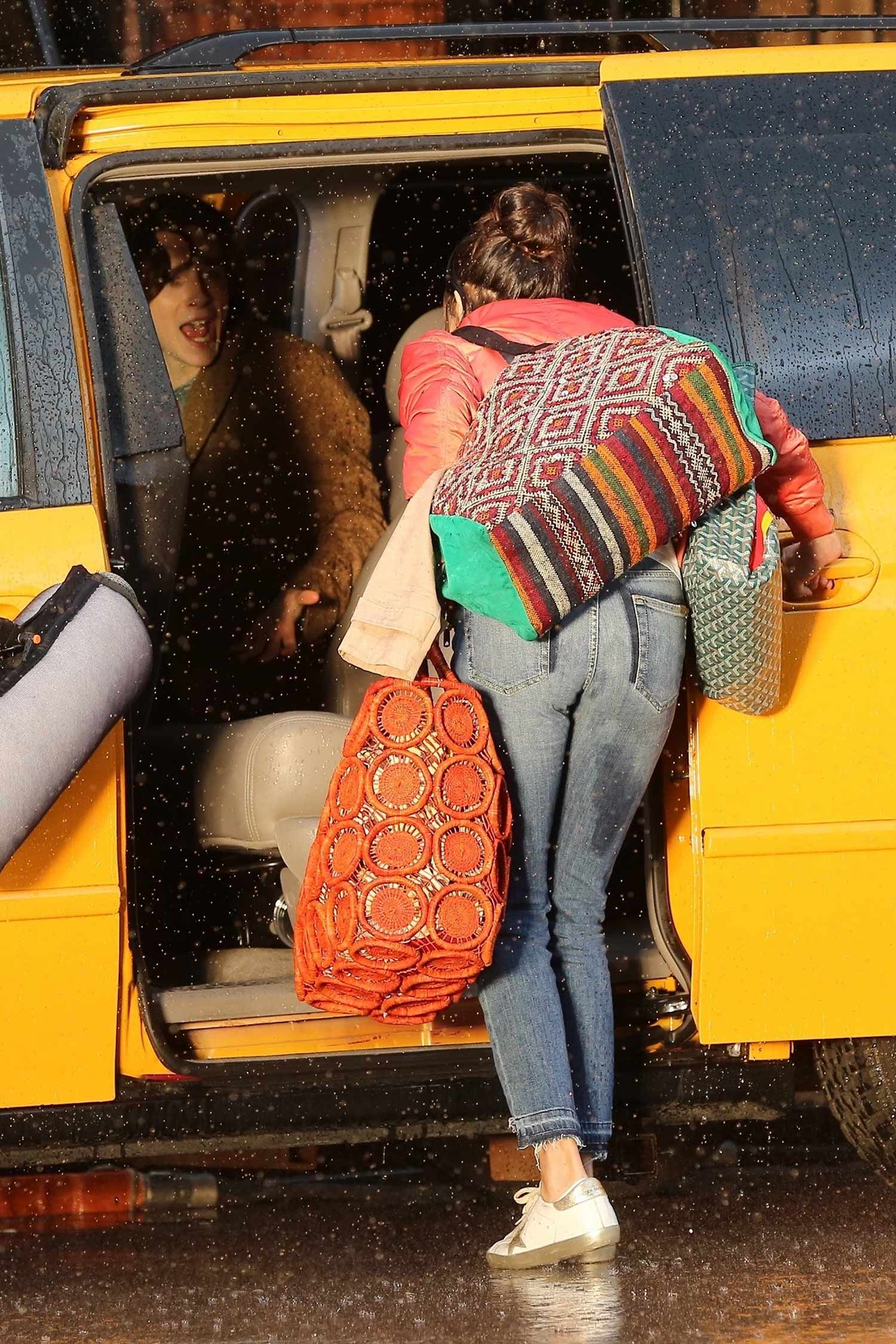 Image Credit: GOL / BACKGRID