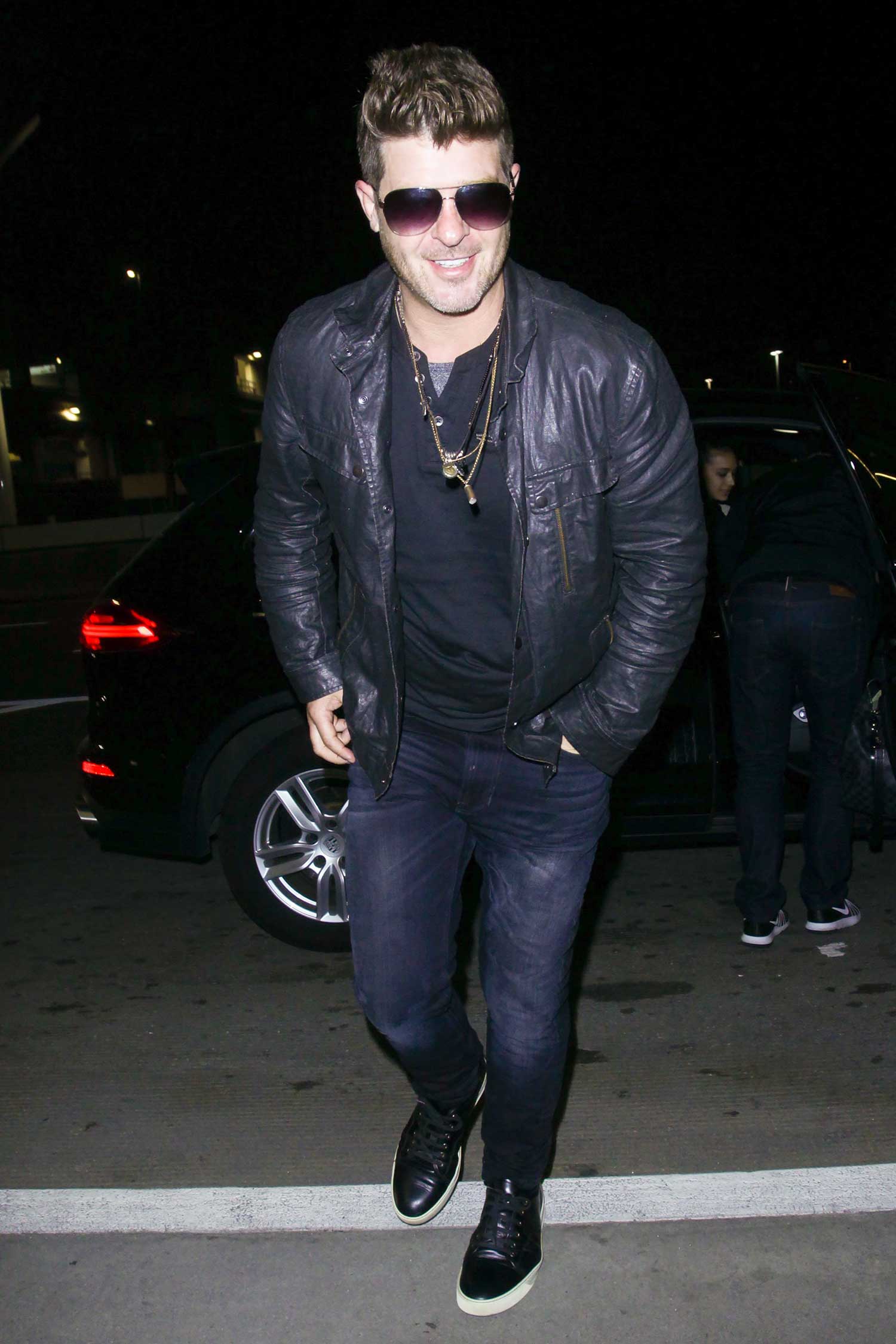 Robin Thicke got out of a car to head into the terminal of LAX in Los Angeles, California. He was getting ready to depart on a flight on St. Patrick's Day. I wonder if he was going anywhere nice?
Robin wore a pair of Nudie Jeans Co. Skinny Jeans which he styled with a leather jacket and some sneakers. I think this styling is classic for Nudie, we always see their jeans dressed in a more casual way, so I think Robin really captured that essence.
I think here at The Jeans Blog, Nudie is the second favourite men's denim brand, after Diesel. If you like Robin's outfit here or the jeans he's wearing, let me know and I will definitely try to include more Nudie blog posts for you! How many of you guys love their jeans?
Shop Men's Jeans at Eastdane.com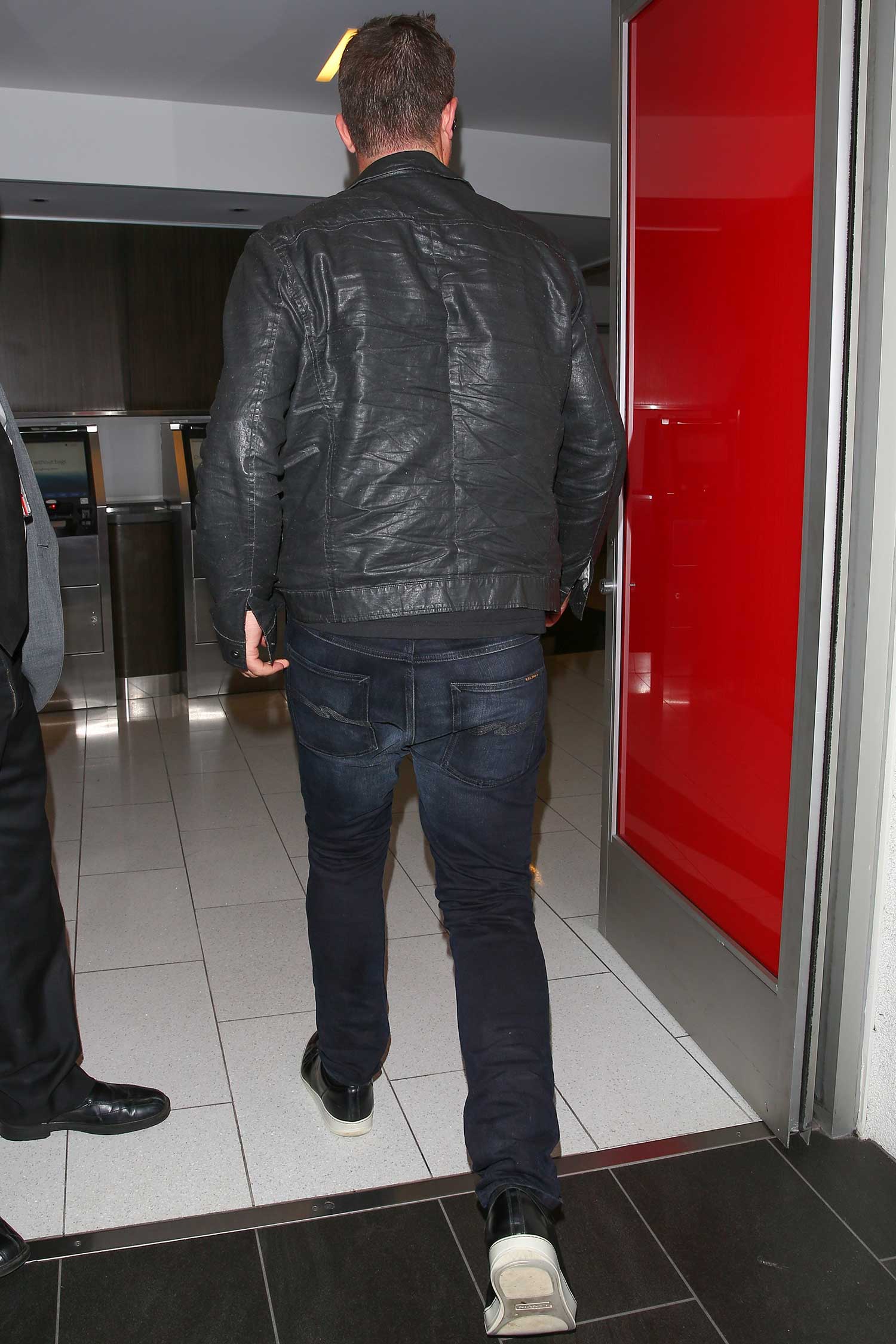 Image Credit: AKM-GSI