Miley Cyrus rocked the stage performing on NBC's "Today" Show Concert Series in New York. She performed her new single 'Malibu' which was inspired by her fiance, Liam Hemsworth.
For the show, Miley wore a double denim outfit which featured a pair of White Denim Shorts to go with her White Denim Jacket. This was layered over a white t-shirt and paired with a white belt, a cool hat, and some cowboy boots. Since Miley is from Tennessee, her style is often very country inspired and I like how she makes that fashionable!
This isn't the first time we have seen double denim with all white pieces recently. We spotted Zac Efron a couple of weeks about in white denim on denim, so I'm thinking it might be a trending look for the warmer weather. I think it's such a fresh take on the regular blue double denim, so I'm all for it! What do you think of it being worn this way? Or what do you think of Miley's style?
Shop Denim Shorts at Shopbop.com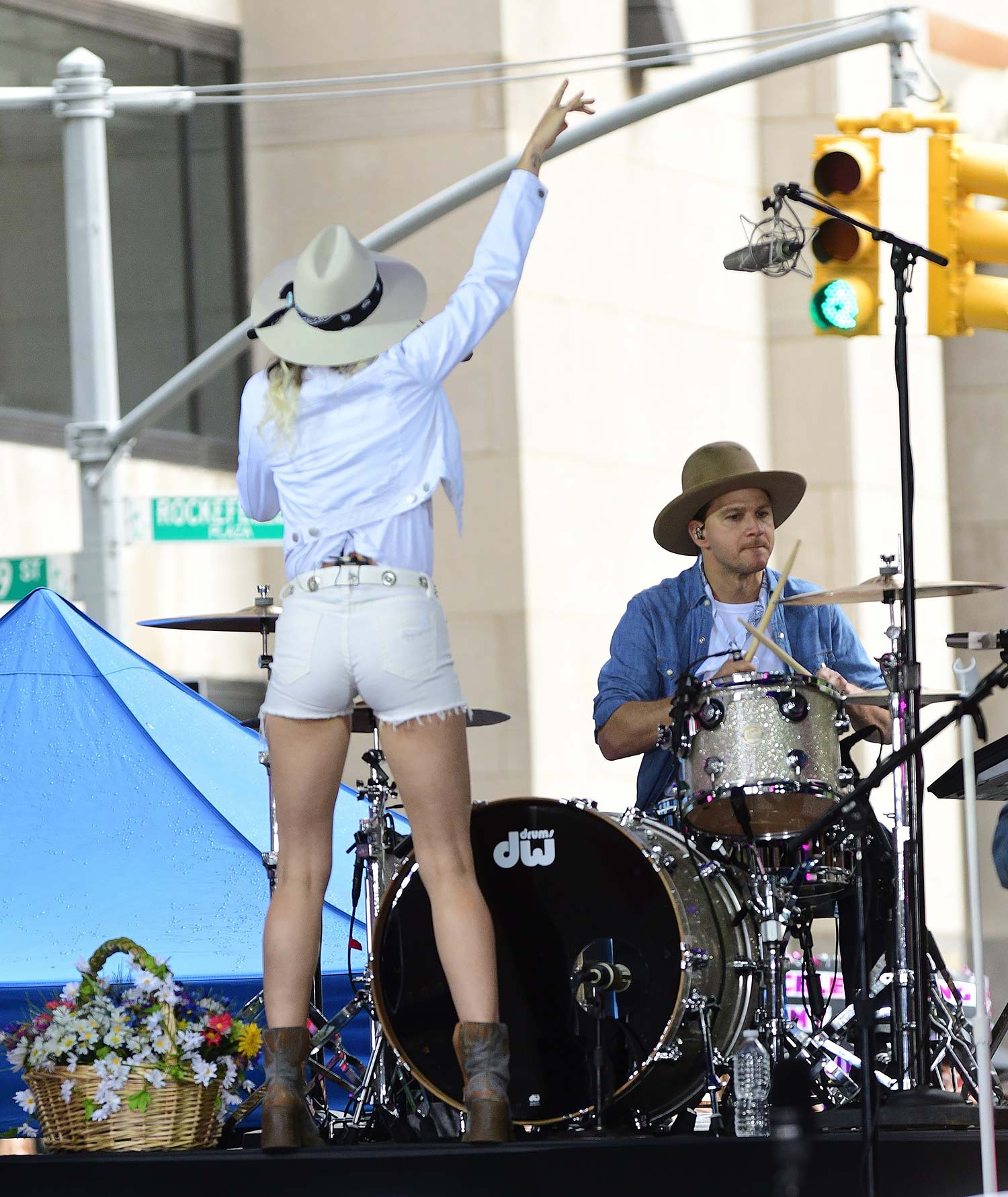 Image Credit: MediaPunch / BACKGRID