Singer Lady Gaga was pictured after leaving the studio in New York City a couple of weeks ago. She was holding an interesting note in her hands, but also stopped to take some photos with fans and sign autographs before getting into a waiting car. We rarely see Lady Gaga out anymore, especially not in her crazy costumes, so it's nice to see a laid back denim look.
Lady Gaga wore a pair of custom Levi's Denim Shorts which were cut to be incredibly short hot pants, styled with a see through cropped t-shirt and some western inspired boots. We always see vintage Levi's denim shorts on celebrities and bloggers, but we never see them quite this short. From the back they only cover about half of her butt cheeks, so they are definitely quite revealing, especially paired with that t-shirt. It wouldn't be Lady Gaga though if this outfit didn't spark some interest would it?
I think the old meat dress days and crazy platform shoes are behind her now, so hopefully we will be seeing a lot more denim outfits instead. I'm interested in seeing just how gorgeous Lady Gaga looks in a pair of normal skinny jeans and a sweater. I imagine it suits her well. Speaking of the denim shorts though, have any of you ever cut your Levi's denim shorts this short? Or do you think the denim hot pants trend is best left alone?
Shop Levi's Jeans at Shopbop.com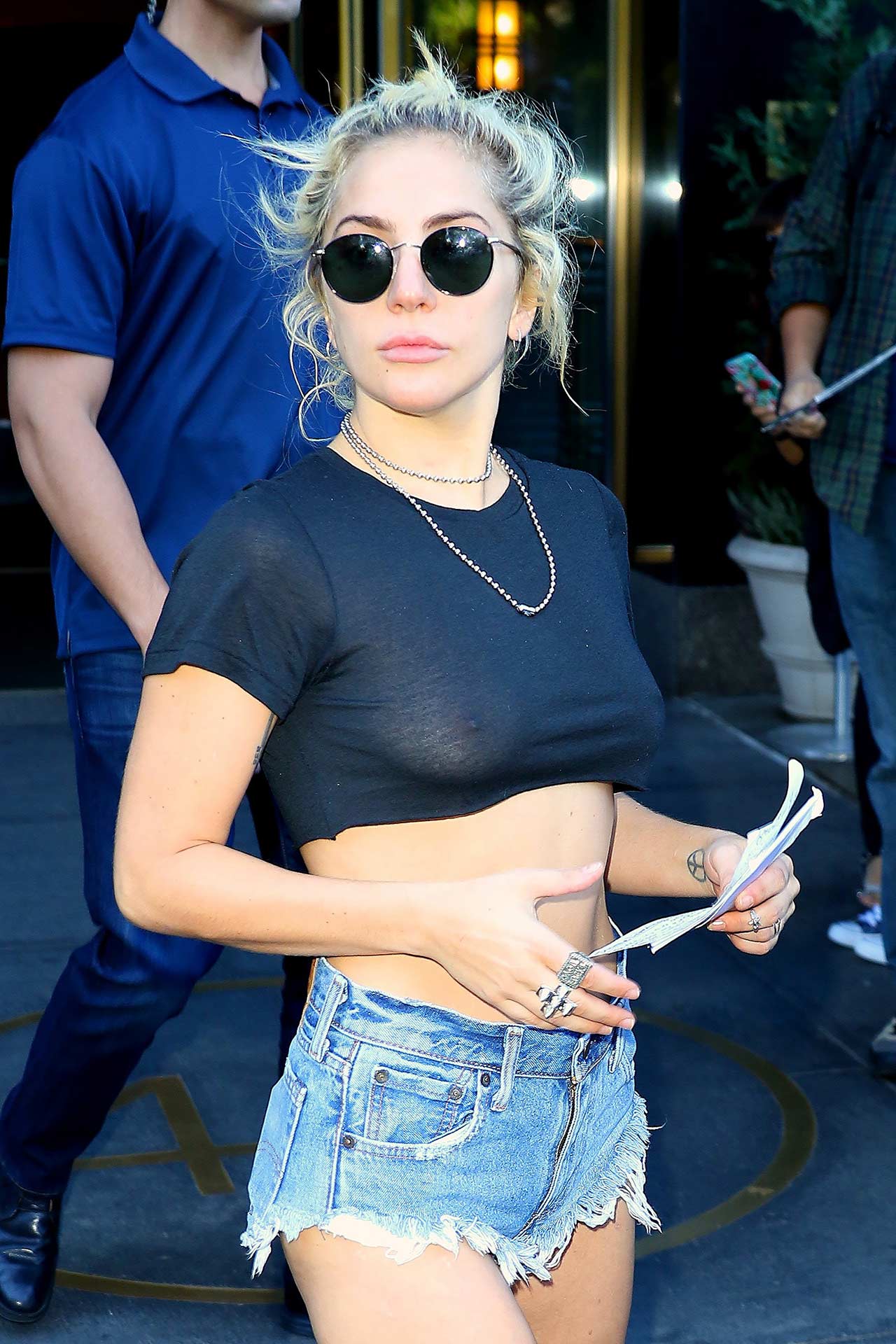 Image Credit: BlayzenPhotos / AKM-GSI