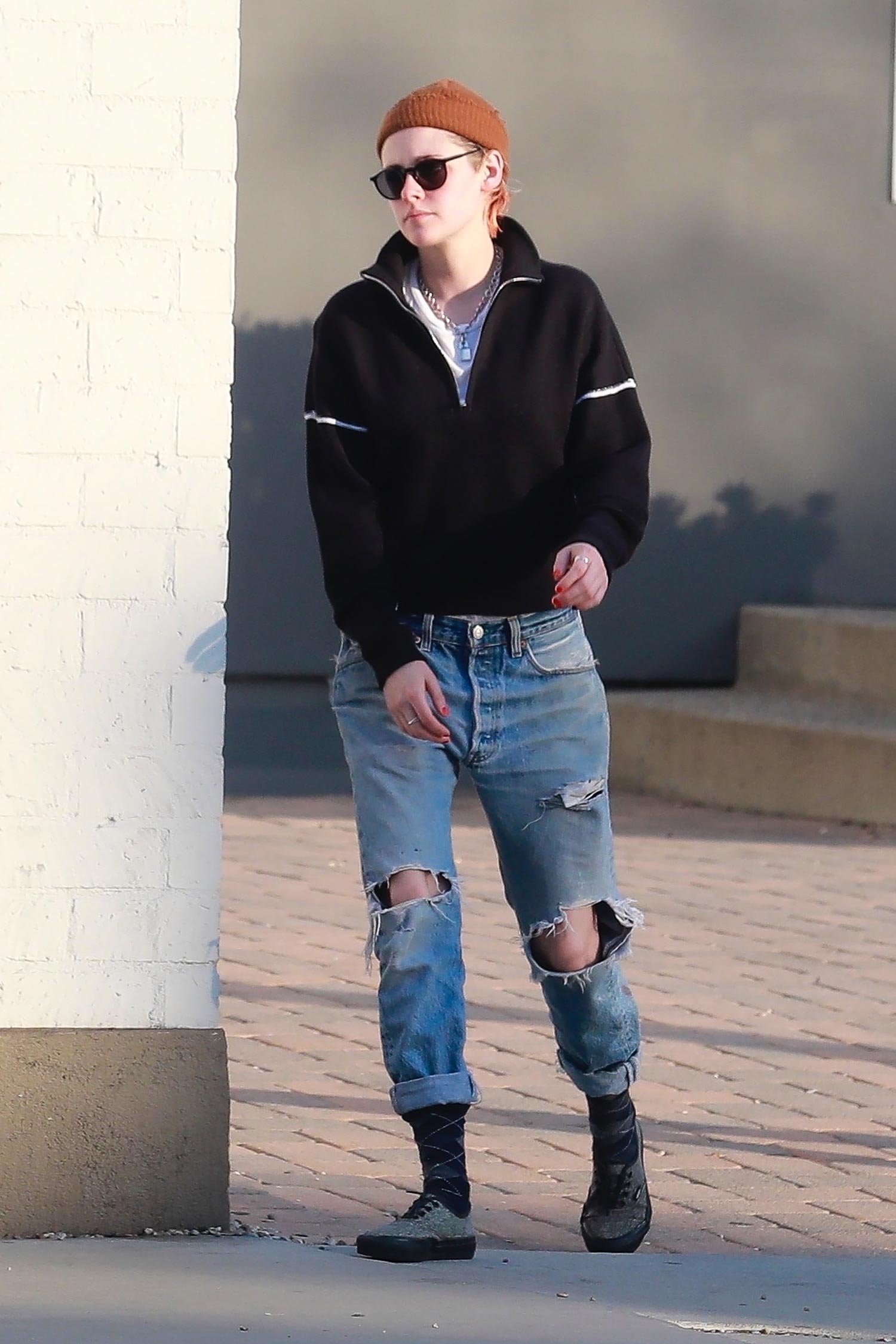 Actress Kristen Stewart spent some time with a friend while visiting a low key spa a few weeks ago for some downtime in Los Angeles, California. Out of all the celebs we feature on a regular basis, I would say that Kristen has one of the most unique denim styles.
For her outfit, she threw on a pair of Vintage Levi's Jeans which she styled with a black hoody, an orange beanie, some sunglasses, and socks with sneakers. We often see her wearing cropped jeans with her socks on display. At first I thought it was because she was in a hurry and wasn't bothered how she looked, but as it's a regular occurrence, I've now come to realise it's a style choice.
Levi's were so popular last year, especially in the summer, but we haven't spotted them out and about much at all this winter. Kristen is one of the first to be seen on the blog this January! In fact it's been over a month since we last blogged a celeb in the brand. Hopefully we do spot some more of their denim out as they have some great jeans, especially the vintage styles. Are you a fan of Kristen's personal style?
Shop Levi's Jeans at Shopbop.com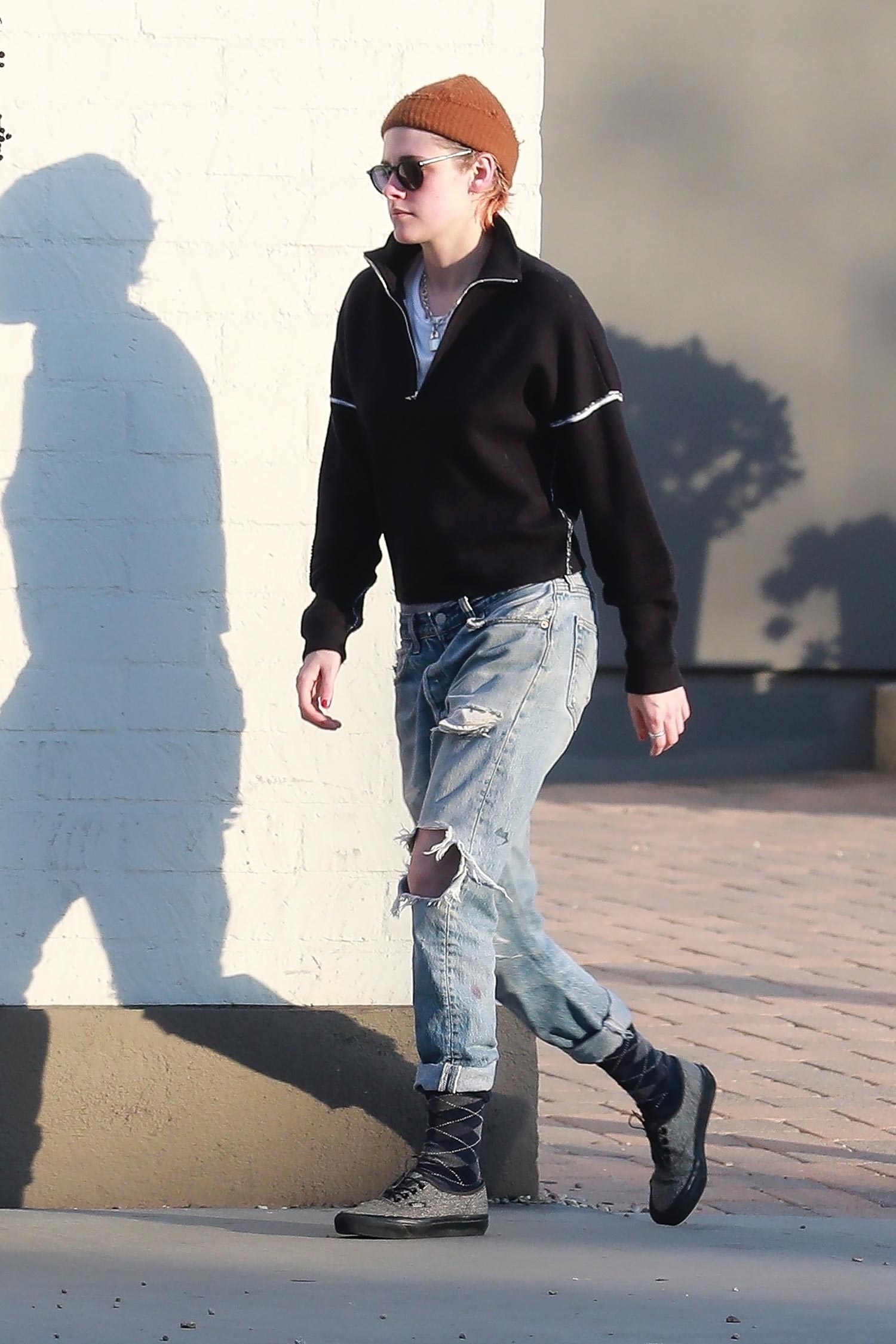 Image Credit: Terma,SL / BACKGRID