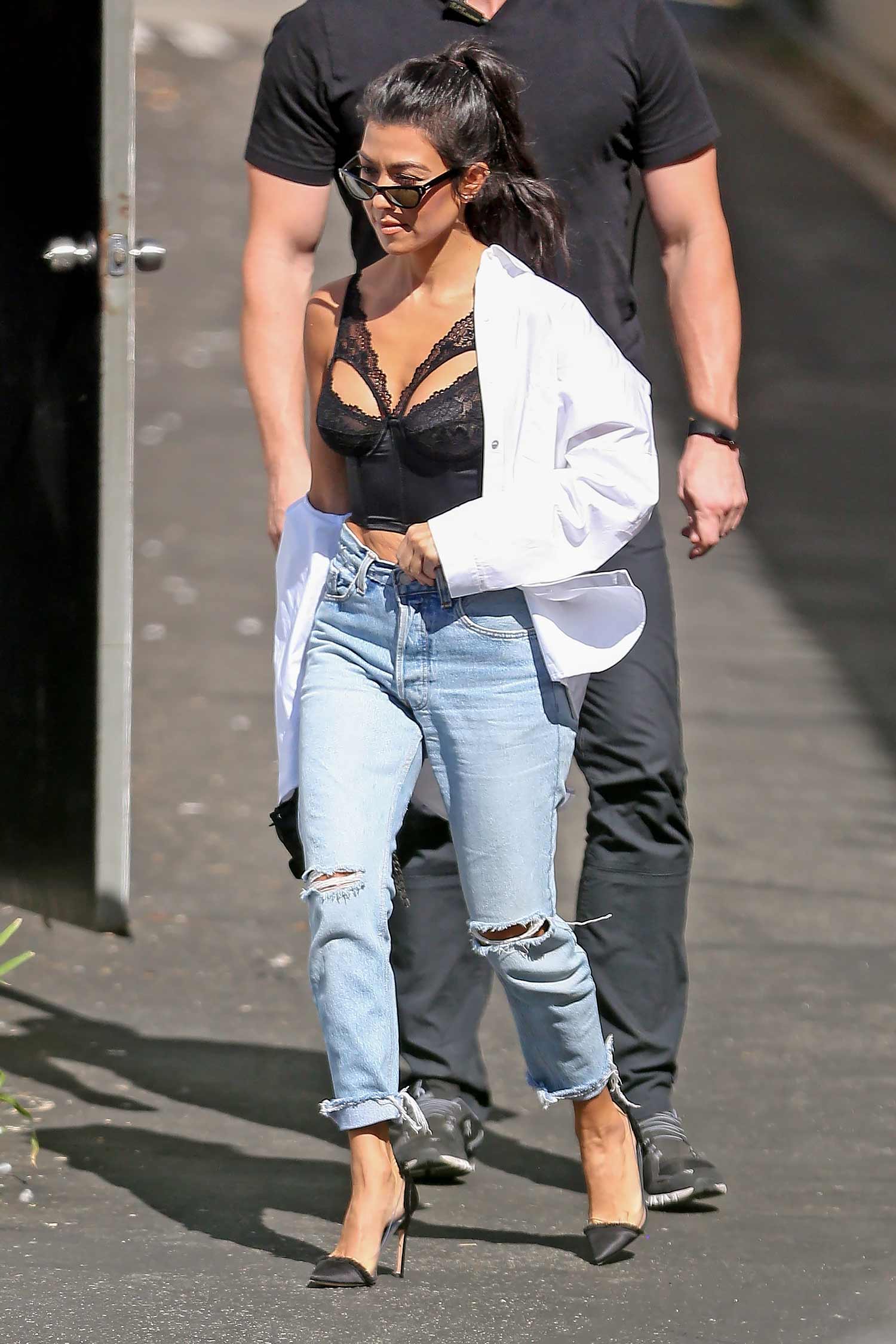 Social media and reality TV star, Kourtney Kardashian, was pictured with her bodyguard while leaving a studio after filming some scenes for Keeping Up With The Kardashians. She's definitely become quite a regular here on The Jeans Blog and I personally think she has one of the best styles out of the 5 sisters.
For her outfit, Kourtney wore a pair of Vintage Levi's Jeans which she styled with a fancy bralette top, a loose white shirt, and some black pumps. This outfit mixes two really glamorous pieces together, which are suitable for evening wear, with two completely casual items that can be daytime or bedtime wear. Marrying those combinations together results in a fantastic outfit, just like this.
Not many people like to dress up boyfriend jeans with such a risque look like this, but I love the combination of Vintage Levi's Jeans with heeled pumps. There's something about the pairing that just elevates the denim to the next level, and that can often be hard to do with boyfriend jeans. What do you think of the raw hem cuff that Kourtney did though? Usually we only cuff our jeans with a proper hem, but I wonder if the raw hem version will catch on?
Shop Levi's Jeans at Shopbop.com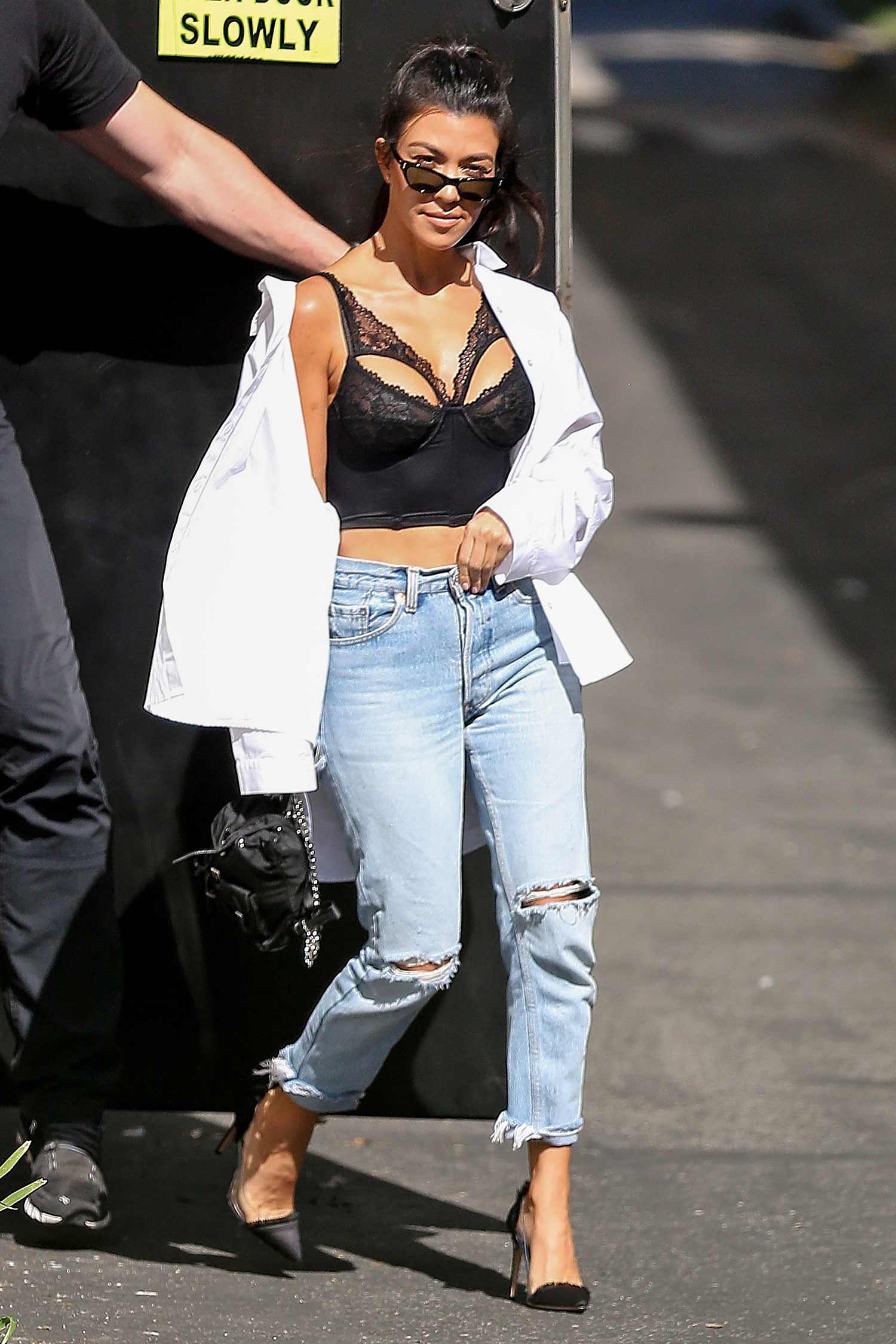 Image Credit: CMaidana / RAAK / BACKGRID