Style icon, Kourtney Kardashian, was pictured chatting on her cell phone while running some errands around Calabasas in California last week. It looks like she stopped off to get a drink to cool her down as well. Kourtney has quickly become one of my favourite denim style icons! I love how everything she wears is so 'wearable' but fashionable.
Explaining what I mean is this outfit here: mixing a pair of One Teaspoon Cut Off Denim Shorts with a plain white tank top and some nude frayed sandals. It couldn't be more simple since it's essentially like a t-shirt and shorts, but the way she pulls them off and the fit of the pieces just makes it look like she spent hours thinking it through. She may have done, or she could have just thrown it on, either way, I love it.
I remember when One Teaspoon Denim Shorts were so popular. It was a few years ago now when they first came on the scene and everyone was jumping on their tiny cheek baring shorts. They were all over Coachella too, but then died down for a while. We still see them now and again, and hopefully more over the summer months. Were you ever a fan of One Teaspoon? And what do you think of Kourtney Kardashian's outfit here?
Shop One Teaspoon at Shopbop.com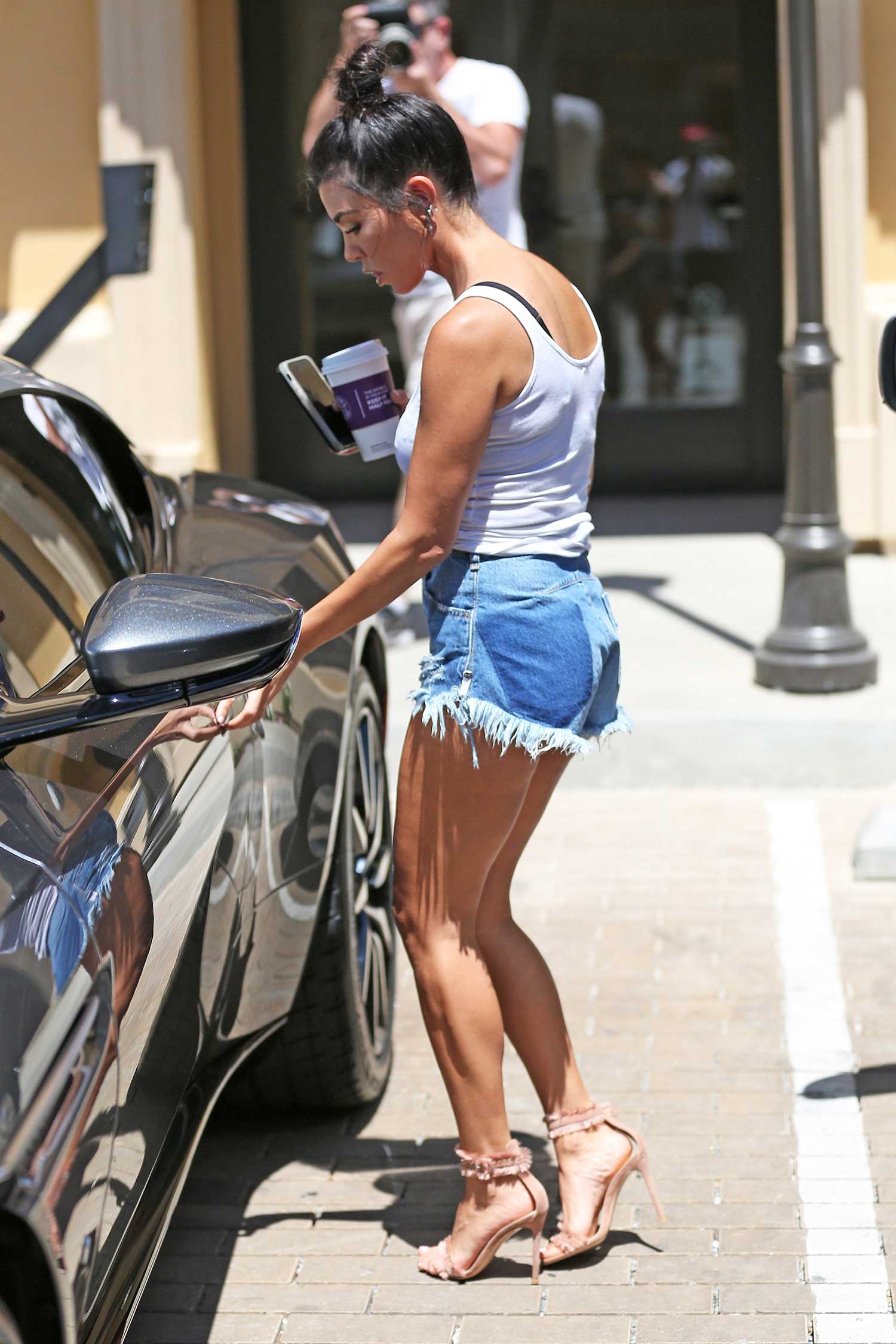 Image Credit: CMaidana / BACKGRID