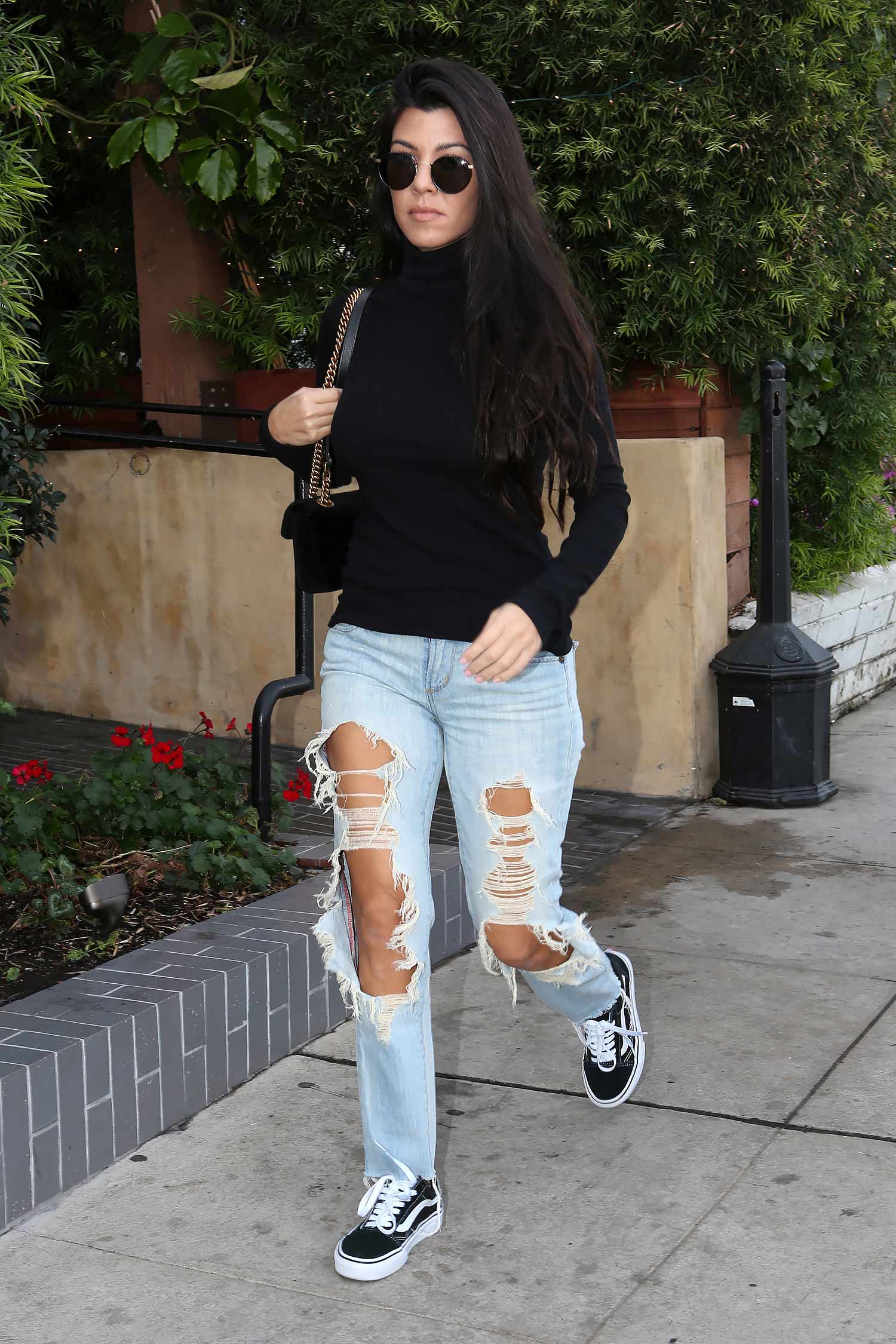 Reality TV star, Kourtney Kardashian, headed out to lunch with Scott Disick and their daughter, Penelope, at Il Pastaio in Los Angeles, California. During the lunch, Kourtney headed off on her own to the doctors office (photo above) before going back to the restaurant. I hope she's well.
Kourtney wore a pair of distressed and shredded Citizens of Humanity Boyfriend Jeans with a black roll neck sweater and some Vans sneakers. I haven't seen these Citizens of Humanity Jeans online currently, so I'm thinking they might be an older pair or a pair that have been customized. However, given the raw hemline on the jeans, they could also be a brand new, unreleased style. What do you think?
It's not one of my favourite outfits I have seen on Kourtney if I am honest, but I do think she has a very edgy and unique personal style. The jeans are really interesting, especially if they are customised. As I live in the UK myself, it's always so strange seeing shredded jeans like this in the Winter as nobody wears them here due to the weather being freezing, so it does make a nice change.
Shop Citizens of Humanity Jeans at Shopbop.com
Image Credit: AKM-GSI