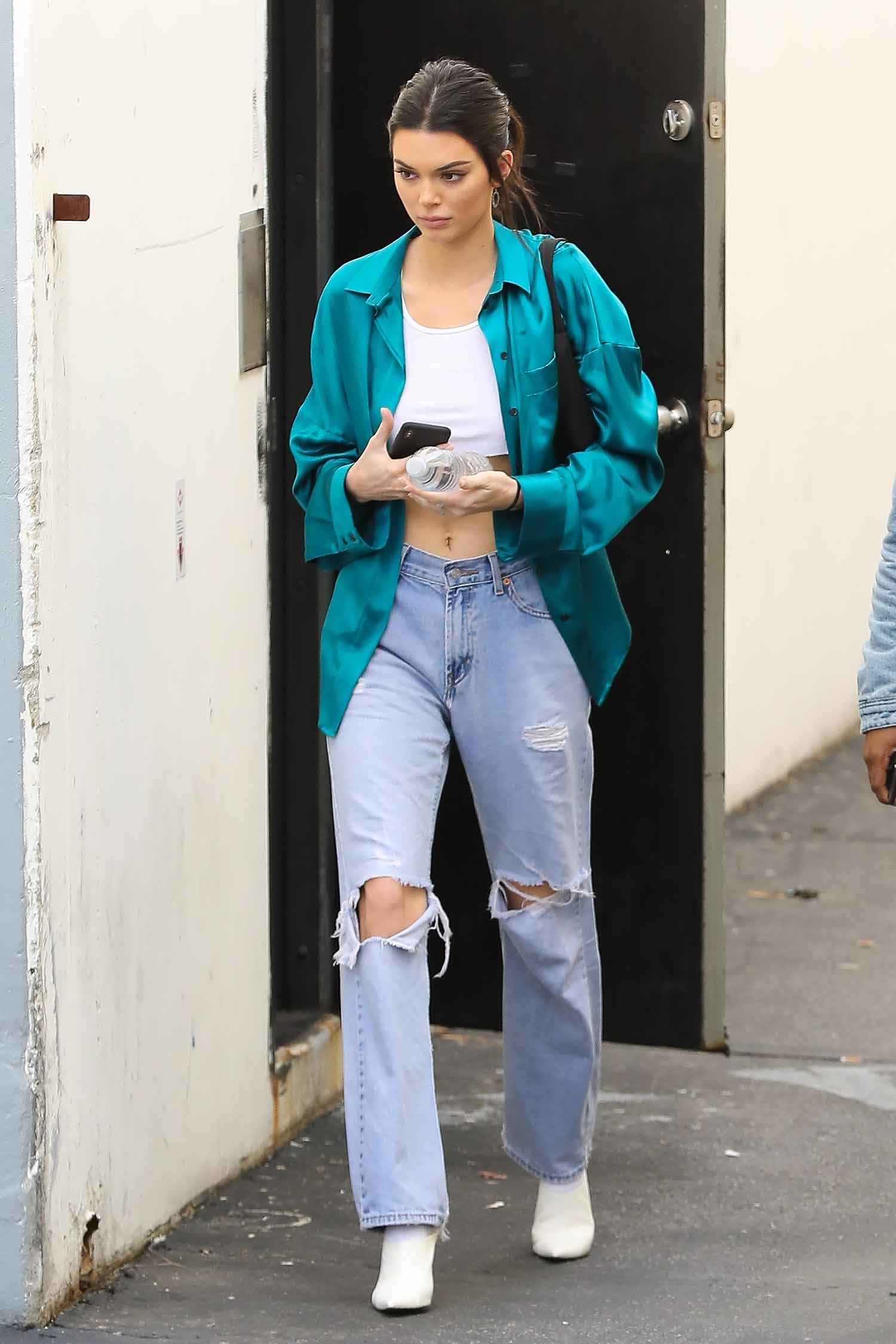 Kendall Jenner was seen exiting a studio last week in Los Angeles, California and heading to her car. We haven't really seen her on the blog recently, but it's nice to spot her out in some denim again.
I'm finding a lot of the models are now opting for 90's style with their outfits, much like Kendall here in her Vintage Levi's Jeans with the white boots, cropped top, and open silk blouse. I'm also noticing that bootcut jeans are coming back in now too, so I'm sure we have a lot of those to look out for!
Since the mom jeans trend took over, jeans have been getting looser and looser with more straight fits, so skinny jeans definitely seem to be taking a backseat at the moment. I can't say I am too happy about it as I love how flattering they are and how they show off your legs. Baggier jeans are often really unsightly from behind and don't flatter the female body. What's your opinion?
Shop Levi's Jeans at Shopbop.com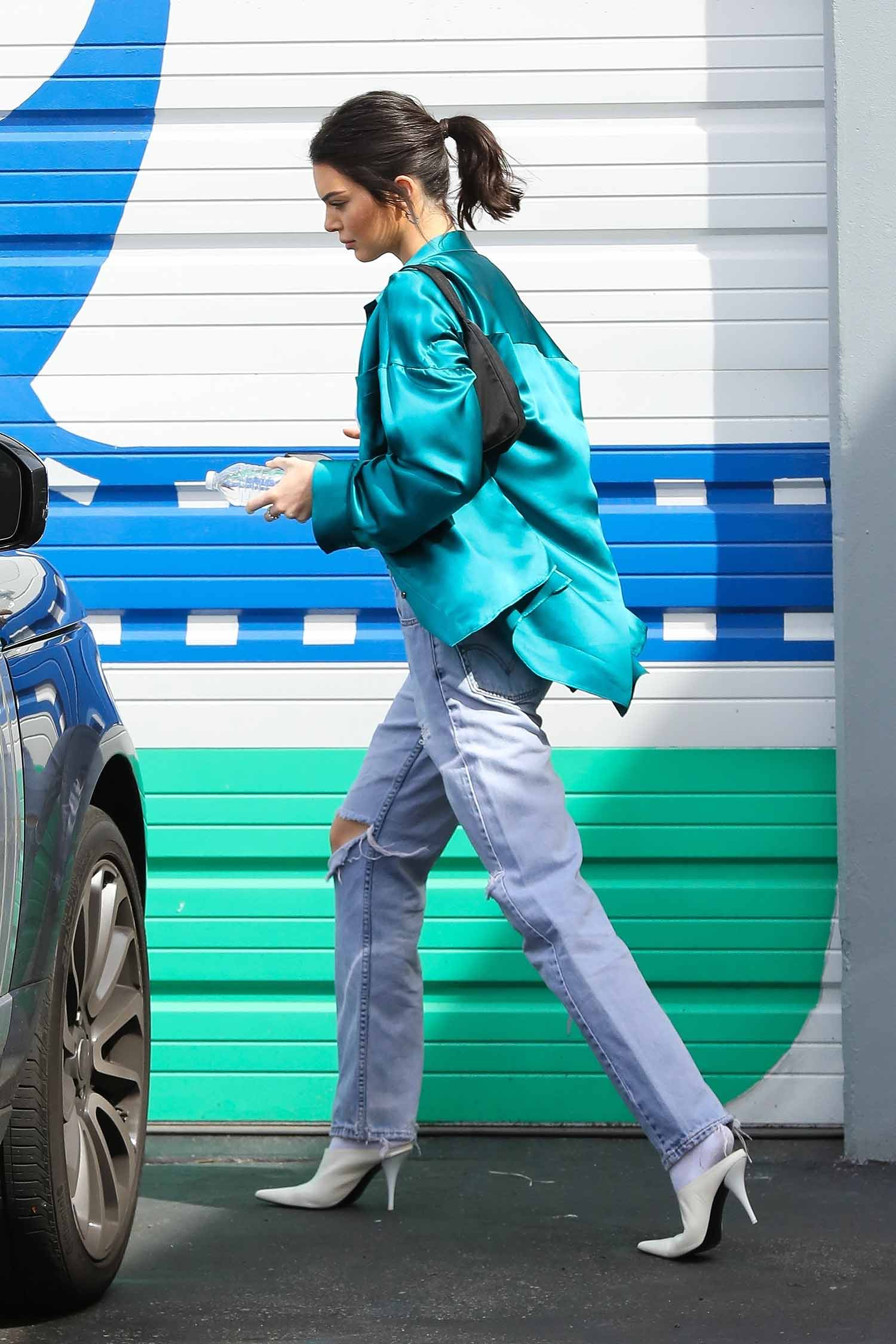 Image Credit: BACKGRID