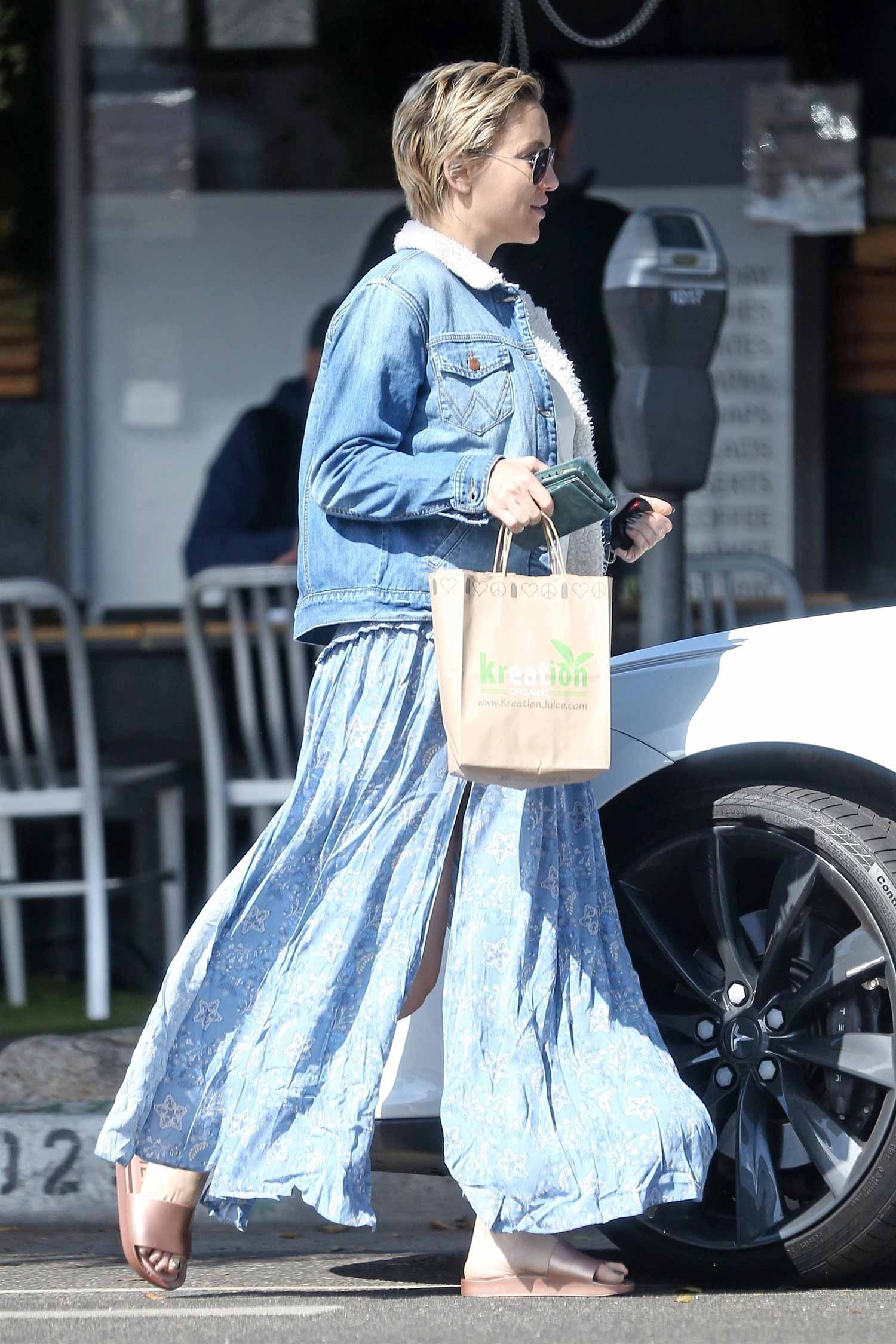 A short haired Kate Hudson stopped by Kreation in Los Angeles, California to grab some smoothies to go. It's now that we're starting to see the denim jacket and maxi dress combination again like I knew we would, although it's sooner than expected.
Kate decided to wear a Wrangler Shearling Denim Jacket which she layered over a pastel blue, paisley print dress, finished off with Melissa slides and sunglasses. I think an all blue colour palette like this is really pretty and delicate, just what we need for Spring.
Wrangler seems to be gaining popularity lately! We've spotted Selena Gomez out in their denim overalls and I've got a denim jacket post of hers in drafts that I'm sharing with you soon too. I wonder if it's going to be back on the scene as the brand of the summer? Levi's denim jackets were usually the most popular, but maybe that's going to change now! What's your opinion?
Also, we just want to take this moment to congratulate Kate on her pregnancy! We just found out yesterday that she's having a baby girl, so it will be great to see her rocking some maternity denim!
Shop Denim Jackets at Shopbop.com
Image Credit: Dream team / BACKGRID