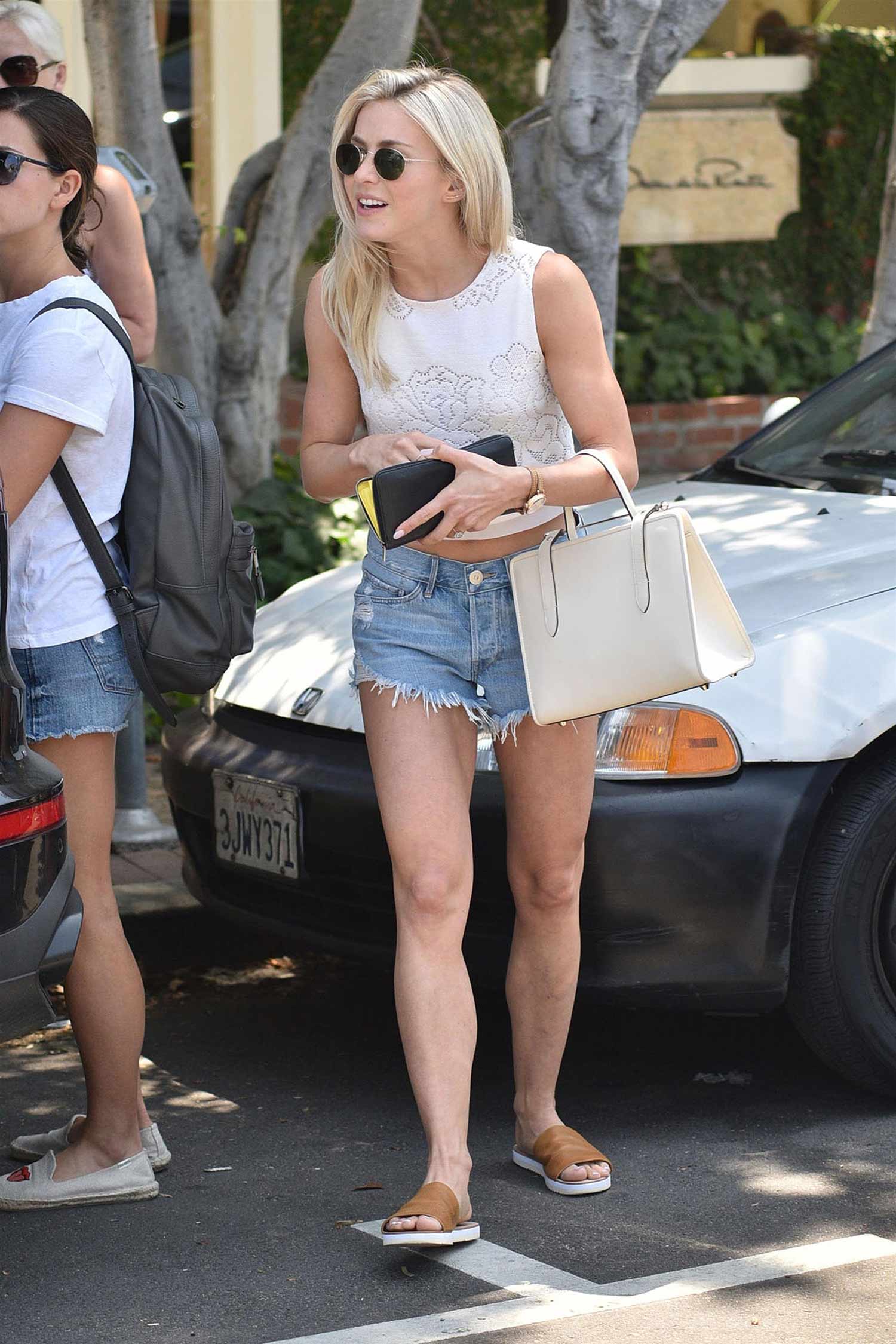 Actress and dancer, Julianne Hough spent the day shopping with her mother Marianne in West Hollywood, California. It's always nice to go shopping with other people, especially those who know you well as they can often choose items for you that you wouldn't have thought about.
For the day, Julianne wore a pair of cut off light blue denim shorts with a cropped white top and some tan slides. She finished it off with little round sunglasses and a beige tote bag. After the weather we have been having over here in the UK, I cannot wait for the summer to arrive so seeing little outfits like this has been inspired already!
How are you feeling about Spring approaching? So far it feels like it hasn't hit us as it's still pretty cold, but I've already pulled out some of my denim skirts from the back of the closet so I'm ready! Getting back to this outfit though, what do you think of the way Julianne styled her cut offs?
Shop Denim Shorts at Shopbop.com
Image Credit: PPLF / BACKGRID